Everyone is Responsible for Sharing the Burden of Fraud: Q&A with GroupM & Forensiq
by Lindsay Rowntree on 31st Jan 2017 in News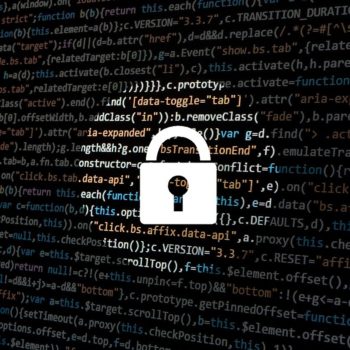 With so much industry conversation around ad fraud, brand safety, viewability, and ad blocking, it can be difficult to know where one ends and another begins and whether the combined efforts in tackling them are truly making a dent. ExchangeWire speak with Scott Burford, director of platform and agency sales, EMEA, Forensiq; Julia Smith, head of communications, EMEA, Forensiq; and Bethan Crockett, digital operations director, GroupM UK, about where knowledge and responsibility lie in the industry and how efforts to combat ad fraud and brand safety are impacting their prevalence.
ExchangeWire: What journey has ad fraud been on over the past 12 months?
Scott Burford, director of platform and agency sales, EMEA, Forensiq: Over the last 12 months, we have seen advertisers who were once unconcerned with the threat of fraud now engaging with fraud prevention companies. The desire for high conversions, which once outweighed the need to prevent fraud, has been eclipsed by advertisers finally understanding that they are the ones with the strongest incentive to take a larger role, because it's their money being funnelled to fraudsters. Ultimately, they will need to work with independent third parties whose compensation is not tied to media spend.
Bethan Crockett, digital operations director, GroupM UK: At the start of 2016, ad fraud, viewability, and ad blocking were all hot topics – often merged together to highlight supply chain integrity challenges faced by our industry. At GroupM, we have taken a holistic view of these issues, as well as context concerns like fake news, hate speech, pornography, and more, under the banner of 'brand safety'. As part of this, we've appointed a senior global executive to ensure that our clients are getting what they are paying for with their advertising investment and also that the hard-won reputations of their brands are not placed at risk.
Additionally, over the last year, we've actively participated with industry working groups who have reviewed and clarified definitions and best practices to address all of the supply chain integrity topics. With respect to ad fraud, JICWEBS in the UK launched its Online Ad Anti-Fraud Principles and TAG in the US its Anti-Fraud Certification Program – both demonstrating focus on the specific steps that should be taken to tackle ad fraud.
Is ad fraud, and the impact it has on the industry, fully recognised and understood? Where are the knowledge gaps?
Scott Burford: Fraud has been impacting our industry for years; and yet we are still having to educate all parties involved in the trading landscape what the effects are on their businesses. One of the biggest knowledge gaps is surrounding the issue of human viewability. This metric removes non-human activity from viewability to give advertisers true insight into which of their viewable ads were seen by human eyeballs.
At Forensiq, we have always taken a fraud-first approach to advertising. To ensure accurate campaign metrics, fraud must be eliminated from all reporting data prior to measuring viewability. By merging Forensiq's fraud and viewability measurement technologies, we're now taking a truly fraud-first approach to viewability.
Human Viewable % is calculated as follows:

Bethan Crockett: Yes, at the macrolevel, the industry recognises and understands that intentional criminal activity (which does not represent genuine consumer interaction) does not benefit anyone except the fraudsters. Agencies and their clients see the imperative to take preventative steps, including use of independent anti-fraud technology, applying blacklists and whitelists (especially those informed by law enforcement bodies), and selecting only trusted and vetted inventory to deprive thieves of ad revenue.
At the microlevel, knowledge gaps exist. Many types of ad fraud are often technically complex and we know fraudsters will look for new ways to exploit advertising systems. We expect fraud to follow the flow of advertising investment; therefore, we invest in expertise that looks ahead to the next potential ad fraud scenario as early as possible. We want to constantly improve our capability in this area. We believe that detection and inventory management is a constantly evolving challenge that requires real operational expertise and the successful utilisation of a number of tools, data sources, and rigorous vetting procedures.
With whom does the responsibility of tackling ad fraud lie?
Julia Smith, head of communications, EMEA, Forensiq: Everyone in the industry has a responsibility of sharing the burden of fraud and in doing their part to fight against it. Too often, we hear from the buy side, pointing the finger of blame at the sell side, and vice versa. This becomes counter-productive and has been partly to blame for our inability, as an industry, to stem the growth of digital ad fraud.
Bethan Crockett: Everyone. Consistency, commitment, and coordination from every industry player is key to closing down the opportunity for fraudsters to find a weak link.
As the industry evolves in the way ad fraud is dealt with, can it keep up with the evolution of ad fraud itself?
Julia Smith: Expect to see a spread of ad injectors and mobile hijacking, highlighted by Forensiq's study into mobile device hijacking, which pointed out that mobile fraud is already on the rise. Consumer mobile devices are a primary target, as fraudsters are able to modify their application even after approval from an app store to maliciously serve ads.
1. Viewability across the entire conversion path – we will finally begin to see real transparency, especially in programmatic trading throughout the entire conversion path as tools improve their reporting functionality and allow a single view across multiple trading points..
2. Attribution modelling and fraud will be discussed as a tied-together issue – advertisers will no longer turn a blind eye to the problem of how fraud affects attribution modelling. There will be increased pressure to evaluate the true conversion path and ensure that the end KPI was achieved based on real data.
Bethan Crockett: Yes, but only if we are committed to adopting anti-fraud practices that address all current known fraudulent activity and are rigorous in the evaluation of results. As a result, suspicious activity will stand out and evolving fraudulent practices will be exposed. Our industry has demonstrated multiple times our agility to tackle new challenges over the last 20 years. We have the expertise, data and knowledge – think about the difference between ad fraud awareness and the sophistication of anti-fraud technology today, compared to two or three years ago.
Are we making a dent in ad fraud?
Julia Smith: In 2017, compliance will move forward and become the norm for all businesses. It will no longer be acceptable to simply say that you have signed up to best practices and good practice principles. Buyers will be setting stricter enforcements and expectations to see more than just processes in place. Real evidence that their valuable spend is protected will become the norm.
Bethan Crockett: The ANA/WhiteOps Study from Jan 2016 concluded fraud levels were relatively unchanged compared to the previous year; yet estimated global losses would increase as a result of rising digital ad spend. As an industry, by recognising this risk and factoring fraud prevention into commercial, technical, and operational process as standard, we should positively impact fraud levels. Our GroupM procurement, technology, and in-house expertise strategy has enabled us to record consistently lower ad fraud risk numbers than reported at industry level.
Are advertisers fully aware of the issues of brand safety and how to tackle it?
Julia Smith: Advertisers are now more aware than ever of the impact of fraud and the issues of brand safety; and Group M are a great example of a proactive agency which is working hard to educate their clients and tackle the issues head on. It is critical that both advertiser and agency put processes in place, and utilise the tools on offer, based on the business-critical requirements. The focus has to be on fraud, attribution, transparency, and viewability. It's important to work with best-in-breed tools across these areas to ensure that their money can be correctly attributed to conversions from real humans.
Bethan Crockett: We should remember brand safety is not a new issue, nor unique to digital advertising. Advertisers are concerned about brand safety regardless of the advertising medium – no advertiser wants to be found on illegal or inappropriate content that distracts from hard-earned brand positioning and image.
Our industry associations, including IAB UK, ISBA, IPA, and AOP, are fully committed to keeping members up to date and engaged in brand safety and anti-fraud standard setting and adoption. Advertisers, agencies, publishers, and ad tech companies all have a role in upholding brand safety and fraud protection and making it become as easy as possible to tackle by integrating it as standard practice within systems and processes.
What does 2017 hold for the future of ad fraud?
Julia Smith: We can expect to see an increased targeting of mobile, as it represents a new channel for fraudsters with high levels of revenue to target. Given that mobile represents 64% of digital ad spend, fraudsters follow the money, so we should be prepared for increased activity in this channel, primarily via autodirects/malvertising, spoof clicks, and in-app fraud.
Botnets will continue to move towards simulating human activity on the page, as well as simulating viewability; and advertisers need to arm themselves with tools, such as Forensiq, which are best equipped to identify this traffic.
Bethan Crockett: The million dollar question… maybe quite literally! As shared, we expect fraud to follow ad investment and to exploit new weaknesses. Therefore, we are driving forward our focus on digital video and mobile, continuing to evaluate and evolve the available technology and tools to validate human engagement and block suspicious activity. It is critical that we understand fraud is borderless. Therefore, support global standard alignment and we should also consider, as an industry, whether we are investing the right amount in protecting against fraud. The harder we make it for fraud to occur, the less appealing our industry will be to fraudsters.