Retailers Need to Think Beyond Flashy Tech to Drive Footfall
by Lindsay Rowntree on 9th Feb 2017 in News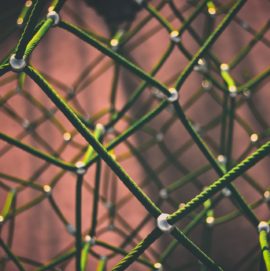 We may be living in a connected world, but the physical store still has a valid role to play in the path to purchase. As Theo Theodorou (pictured below), general manager of EMEA, xAd explains, retailers need to get to grips with all online and offline touchpoints to drive in-store revenue; and location technology can provide the indicators of intent to connect the dots.
"Robots will revolutionise retail" is a phrase I have heard a lot recently. In addition to the latest R2-D2 coming to a store near you, there is also hype around emotion-reading price displays, the 'evolution' of self service, chatbots, and many more in-store gadgets.
Retail is a competitive industry; and while we may read doom and gloom reports about the 'death of the high street', it is still very much alive and kicking – we know this as the majority of sales are still being made in physical stores (89%).
Despite offline (the high street) remaining king, the number of online customer/brand touchpoints is simultaneously growing. This means that a shoppers' path to purchase is more fragmented than ever. Recognising the challenge to 'join the dots' from online to offline, and vice versa, retailers are turning to tech that can gather valuable data insights.
However, before spending vast amounts of money on the flashiest in-store tech, it's vital retailers think about what kind of data they require to get closer to their customers. It's a case of being able to walk before you run.
Torn between two worlds
Last year, we saw the hype around how Pokémon Go could change the game for retailers. The reason it caused such a stir is because the tech highlighted the consumer craving a fully connected online and offline world.
Thinking about the last purchase I made (a pair of Nike trainers), my path to purchase was extremely convoluted. To find the style I liked best, I scrolled through Nike's Instagram, then as part of my research I went to their website, then Office Shoes on Oxford Street, and on the way to the Nike store I checked the prices on their app. I then made my final purchase in that store. While it's wonderful that I, the consumer, have so many touchpoints with a brand, piecing together this online/offline journey can be a headache for retailers.
That's why many retailers have turned to location technology. Location is an indicator of intent – after all it's very unlikely I would visit both Office Shoes and Nike's own store for the sake of it. Location intelligence allows marketers to connect with consumers in the moments that matter and drive them to physical stores. After all – what's the point in having a fleet of robots on the shop floor if customers are passing the front door?
Challenges for CMOs
As the consumer journey becomes more sporadic and shoppers continue to behave unpredictably, CMOs have a tricky job. They need insights that will help them answer questions like: what campaigns are working and driving the best ROI? Which campaigns haven't made an impact?
In order to realise the true value of online marketing efforts, marketers must be able to measure their impact on physical sales. With location technology, measuring the correlation between mobile advertising and offline sales is a possibility. Brands are able to learn what campaigns are working, and which are failing to drive interest by understanding whether audiences visited their stores as a result of specific ads.
#businessgoals
Brands need to think carefully about what they are trying to achieve when they adopt new technology. Building brand awareness, improving customer experience, and, ultimately, driving sales is what retailers are hoping to gain from the latest in-store gadgets. But how can they prove their worth against wider business objectives?
In some cases, the most hyped about tech is simply a gimmick. Before investing a large amount of money, retailers need to assess whether new tech provides valuable customer insights.
Location insights may be the 'invisible tech', but it provides retailers with so much more than just the ability to deliver better targeted ads. It can provide them with insights like: how am I doing against competitors? Where are the best areas to open a physical shop?
There will always be a place in the customer journey for robots, photo-booths, smart mirrors, and whatever tech high street stores adopt next. Ultimately, though, retailers must drive more people to their store to spend more – they need tech that will allow them to concentrate on getting customers through the door first.