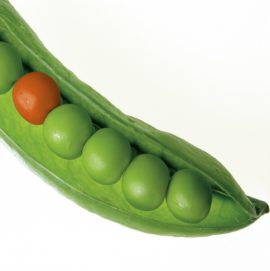 Have we lost the art of advertising in digital? Elliott Clayton (pictured below), vice president of media UK, Conversant, believes the basic principles of marketing are being ignored, in favour of conversion chasing. Writing exclusively for ExchangeWire, Clayton explains why personalisation needs to take a step forward.
Today, consumers are more likely to skip, block, or avoid ads that are put forward to them than ever before. But this was not always the case. There was a time when good-looking adverts were a talking point and sometimes the best content around.
Colleagues would recap a big-budget advert they saw on TV around the coffee machine, parents would share opinions on the latest newspaper adverts at the school gates. So, what happened? The move to online shifted the focus from the adverts themselves to clicks of the mouse.
In an attempt to find a way to attribute action with profit, brands have increasingly moved towards direct response driving creative and, in fact, destroyed the value of digital advertising. A large majority of digital media advertising today is made up of low-value, high-volume, product-led ads, which ignore a lot of the basic marketing principles of RFM (recency, frequency, monetary) and instead are dominated by a spray and pray strategy. How many times have you yourself been chased around the internet and pestered by inappropriate and totally irrelevant advertising? At a guess – far too many.
With my job, it has become second nature to carry out an informal sort of advertising monitoring – always closely watching the adverts seen by my friends, family, and colleagues, often focusing more on the adverts than the content covered. It's clear to me that assigning an ad to a conversion that is likely to happen is dominating media strategies, rather than focusing on trying to change the consumer behaviour of the person behind the screen or device.
The most recent and telling example of this occurred in our office. Sitting next to different colleagues, I soon realised that they were all receiving the same advert for a popular children's toy with bright pink advertising on a B2B website. Over time, this advert slowly appeared across all the laptops in the building, in all sorts of irrelevant environments. Apparently, the Conversant Europe head office was the ideal demographic to buy that company's toys! Or perhaps, the company simply had no idea who their adverts were actually being shown to. It was clearly the latter.
It turns out just one colleague had been looking for a present for their daughter, but as all the computers in our office share the same IP address, all the devices were presumed to be owned by one individual, who, it seemed, really loved toys. The algorithm serving those ads was unable to identify the actual person looking at the advert and differentiate that colleague from everyone else in the office; but because digital ads are often rewarded based on who showed the last ad before a sale, the algorithm was effectively being rewarded for showing as many ads as possible in case any purchases were made on the computers on which the ads were being shown.
This might only be one example of assumptive advertising gone wrong, but it highlights a digital media issue of massive waste and rejection of basic marketing principles established by direct marketing and is far from a one-off. The result is that, far from building engaged audiences, consumers are actively being pushed away; and this failure to accurately identify real people is costing businesses a lot more than just misspent advertising budgets. The continuing inability to have relevant and timely digital ads, whose aim is to build business brand equity and profitability, is severely damaging brands – all in the effort to prompt just one supposedly precious (but measurable!) click.
The issue is that advertising decisions are still too reliant on generalised assumptions and simple attribution. Instead, businesses need to identify real people – not just devices – and measure the real impact of advertising on both their website conversions, but also offline on their catalogues, in store, or call centres.
So, how can you ensure that your digital advertising campaigns are reaching the right people, with the right information, at the right time? And how can we bring back that lost value in digital advertising?
The simple answer is true personalisation – the ability to focus on the individual behind the screen. Beyond just resolving identity and quality issues, true personalisation renders attribution irrelevant as businesses no longer have to make decisions based on assumptions, but can measure the actual impact that their advertising efforts have on their business goals through measurement models established by Direct Marketing. This is how businesses will increase their bottom line and scale themselves, whilst also rationalising media investment.
The key to achieving true personalisation is data. Without consumer data, and the vital insights that it provides, advertisers do not know what messaging to send to target consumers, when to show it, and to whom. As a result, advertisers are instead forced to rely on estimating the performance of an advert based on a single click.
It is not enough to just have this data, you need to actively use it to decide when to show an ad and also when not to. Learning from the data and putting those insights into practice is how you can personalise advertising creatives and deliver truly relevant messaging for your existing and potential customers. This personalisation eliminates any need to elicit a click from your consumers. Instead of relying on an unreliable return on investment (which is calculated through clicks), personalisation provides a much more reliable form of measurement – incrementality.
Far more informative than just analysing a one-off action, incrementality looks at the long-term build-up of brand value of advertising on consumers and, more importantly, the resulting business impact. This incrementality enables advertising creative to actually do what it was intended to – whether that be focused on branding or sales objectives. Creatives can be targeted in real time to consumers in the environment they want to be messaged in, based on a user's unique preferences and habits both on and offline.
Through providing truly personalised, relevant, and timely content on the right devices, advertisers can make sure that more consumers will be actively looking out for, and ultimately engaging with, the adverts they are served. It is possible to make adverts a hot topic of conversation again and bring value to digital advertising – it just needs to be done the right way.