Bridging the Gap Between Publisher & Ad Tech Worlds: Q&A with Lulu Phongmany, PulsePoint
by Sonja Kroll on 3rd Aug 2017 in News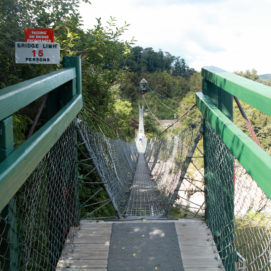 Transitioning from a position in publishing to a role in ad tech helped Lulu Phongmany, VP strategic partnerships, PulsePoint, bridge the gap between understanding publisher needs and ad tech challenges. Advocating for mutually beneficial outcomes is critical to successful publisher/ad tech provider relationships, argues the PulsePoint VP. ExchangeWire talked to her about the publishing world versus ad tech.
What was it like transitioning from the publishing world to a startup?
My time at an early-stage company was critical to my career development. I had no choice but to dive in and quickly get under the skin of the industry, technology, and business. I learned straight away that when you're at a startup, timing is everything. You have to move at the speed of the market and you must be focused on addressing critical marketplace needs.
What are the key differences you found working in publishing versus ad tech?
It's not actually about the difference in working for publishers versus ad tech vendors, but more about the stage of the business. Larger companies have a lot of processes, practices, and systems – which can slow things down. Conversely, startups frequently fear structure will delay innovation. The reality is that, working together, established businesses and startups can solve different sets of problems they may not have identified on their own; and together they can attain a larger end goal. There is so much that established businesses can learn from startups, and vice versa, and people like me who understand both worlds can help bridge that gap.
How has your international experience shaped your perspective?
Much like understanding the nuances of a large organisation versus a smaller company, understanding cultural differences and vantage points is critical in establishing effective communication. Having lived in Canada, the US, and the UK, I learned that there are clear communication styles specific to each market, and cultural norms which must be observed in order to build successful relationships. This is a lesson I have carried with me throughout my career, as I am often looking for the best way to connect with colleagues on different teams, clients in different businesses, and people in different stages of their careers.
There are very few women in ad tech. How has this impacted your career?
It's common knowledge that ad tech is a challenging industry for women – I can very much relate to the current dialogue surrounding women in tech right now. I have had the good fortune of being able to surround myself with very accomplished women in this industry, who are supportive and who can depend on each other. It is important to find a community for yourself in any job; and I have frequently found that my female mentors and peers have been invaluable in guiding my career trajectory. I am also committed to paying this forward, as I am keenly aware of how valuable it has been to have strong professional role models in my life. That said, I am just as happy to mentor men as I am to mentor women. And, in fact, I think for a man to have a female mentor is extraordinarily valuable in shaping attitudes of future leaders.
Any advice you would give to women starting their careers?
Despite the fact you may be driven to self doubt, you have to truly believe in yourself and work on developing confidence. Be an expert at your role. Learn your product – learn the technology, learn the business model, learn as much as you need to learn, and more, to be able to do your job exceptionally well. Surround yourself with good people – peers, and former bosses, colleagues, and people in different fields. You need a sounding board – people who will tell you the truth and help you make hard decisions.
Think about your life holistically – tie personal goals with career goals. These decisions should not be surprises – they should be considered, made deliberately, and incorporated into your overall career path so that your personal and professional happiness can coexist.