Connected TV Tunes Up AU Video Inventory; China Social Ad Potential Largely Untapped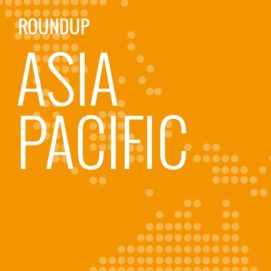 In this weekly segment, ExchangeWire sums up key industry updates on ad tech from around the Asia-Pacific region – and in this edition: Connected TV tunes up AU video inventory; China social ad potential largely untapped; AU consumers find newspaper ads most trustworthy; O&M eyes 'exciting' Shenzhen; Dentsu snaps up Little Giant; and Booze & beauty amongst brands losing relevance in Singapore.
Connected TV tunes up video inventory in AU
Connected TV has grown rapidly to account for up to 35% of a broadcaster's online video inventory in Australia, but advertisers have yet to embrace this platform.
Connected TV streams grew 351% between January 2016 and March 2017 across four free-to-air broadcasters in the country, according to a whitepaper released by IAB Australia's video council. The study analysed data from Yahoo!7, Nine, MCN, and SBS.
At the start of 2016, smart TVs accounted for 42% of connected TV inventory, while over-the-top (OTT) devices pushed 48%, and games consoles clocked 10%. By March this year, OTT devices surged ahead to account for 68%, while smart TVs contributed 26%, and games consoles 6%.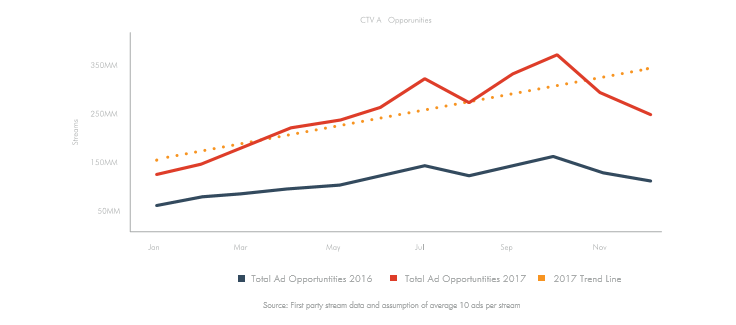 IAB Australia CEO Vijay Solanki said: "Video is experiencing truly exponential growth with 82% of Australians consuming digital video each month and broadcasters are telling us anecdotally that approximately a third of this consumption is via connected TV or OTT content.
"Consequently, it isn't surprising that savvy advertisers are becoming increasingly interested in the connected TV proposition and a wide range of content providers are seeing the impressive screen opportunity", Solanki said, noting that connected TV was expected to become "one of the strongest opportunities" for advertisers as some measurement issues were addressed.
These devices enabled engagement via the full TV screen while, at the same time, allowing consumers to control their journey, the IAB report stated.
"A captive audience consuming content that they want, when they want it on a large screen, offers significant opportunity for advertising engagement." It added that connected TV could offer data on consumer behaviour and various targeting possibilities.
However, it would be challenging to measure user behaviour across the different OTT devices, such as Apple TV and Chromecast, games consoles, and smart TVs, which all operated in varying and, often, proprietary ways. This would make it technically difficult and expensive for advertisers to deploy the right tools.
In addition, measurement apparatus would require collaboration from different stakeholders because connect TV content involved a vast ecosystem that comprised traditional broadcasters, OTT providers, and digital video content such as YouTube.
IAB Australia's research director Gai Le Roy expressed hope that the industry would come together to address the technical challenges.
China social ad potential largely untapped
China is expected to grow to become the world's second-largest contributor of social ad spend over the next five years; but its market potential remains largely untapped.
Its large social media user base did not match up to its contribution to social ad spend, even if this was projected to be smaller than only the US, according to Forrester Research.
Monetisation of social media was lower in the Chinese market than all other countries covered in the study, which Forrester attributed to China's lower per-capita income, lower revenue per mobile messaging user, and weak ad monetisation amongst local social networks.
For instance, its ad spending per social user clocked just USD$3.14 (£2.43) in 2015, compared to USD$49.18 (£37.99) in the US. At the same time, China's GDP per capita was USD$6,498 (£5,019), while the US was USD$51,638 (£39,887).
The figures indicated that China's social ad spending per user was half of what should be expected based on its per-capita GDP, noted Forrester.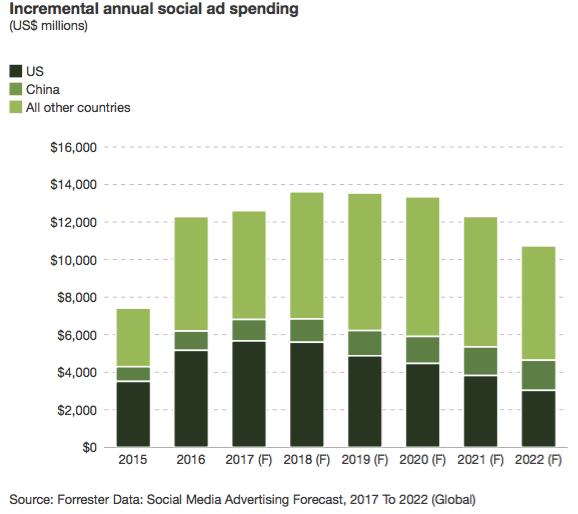 China's mobile messaging also had comparatively low ad revenue per user, despite the high adoption of platforms such as WeChat. Such messaging services generally were not adept at monetising users, compared to traditional social networks such as Facebook and Twitter, as evident in more matured markets such as US, Japan, and South Korea.
Forrester said: "Although we estimate that Tencent's China social ad revenue has averaged a very robust 130% compound annual growth rate over the past four years, its per-user social ad spending of USD$3 (£2.32) is far below China's online display ad spending per online user of USD$18.4 (£14.21)."
Traditional Chinese social networks, too, had weak ad monetisation. One of its largest platforms, Weibo, pushed just USD$567m (£437.98) in revenue last year from its 313 million monthly active users, Forrester noted.
It said, however, that there was potential for increased social ad spending in the country, given that these networks still were in the nascent stage of ad monetisation.
"China's social ad spending is growing robustly; but it must grow faster if China's social ad networks are to make a more meaningful contribution to global social ad revenue. This acceleration is indeed possible, given that China's social networks are in many ways still in the early stages of monetising their advertising."
AU consumers find newspaper ads most trustworthy
Australians find ads in newspapers most trustworthy and this trust then may help drive consumer purchase intent.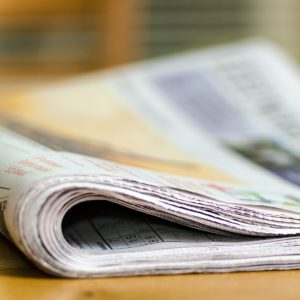 Half of respondents in a Galaxy Research study agreed that the more trusted the ad, the more likely they were to buy the product or service. Commissioned by NewsMediaWorks, the survey polled 2,863 Australians aged 18 years and above on their views of 10 media channels, ranked against 20 elements such as reliability, usefulness, and affect. Media channels included TV, radio, magazines, cinema, and social, according to the research.
It found that, after newspapers, respondents had most trust in ads placed in cinemas, followed by radios, magazines, and digital news. Ads in social media were the least trusted, just below search, and any other websites. Digital news media was the most trusted among digital channels.
NewsMediaWorks CEO Peter Miller said: "We wanted to investigate … [and] determine the importance of trust in media content and ads for consumers. This study proves brands are indeed judged by the company they keep.
"Quality journalism that news media delivers is valued and trusted by its audiences; and now this new study quantifies that trust is critical not only when it comes to media selection, but also for how people view and respond to advertising messages", Miller said.
O&M eyes 'exciting' Shenzhen
Ogilvy & Mather China has set up a new office in Shenzhen that it hopes will serve as a platform for tech clients and its global agency brands.
"Shenzhen is an extremely exciting market [where] we are seeing a new generation of global tech players emerging", said Ogilvy China's CEO and co-CEO of Ogilvy Asia-Pacific, Chris Reitermann. "We hope this new office can be a hub facilitating their access to our global Ogilvy and WPP network for their global branding efforts."
Noting that more Chinese brands now were looking to globalise, Reitermann said this momentum represented tremendous opportunities for Ogilvy.
The local outfit was led by newly appointed managing director, Angela Chou.
Dentsu snaps up Little Giant
Dentsu Aegis Network has acquired Auckland-based digital creative agency, Little Giant Design, for an undisclosed amount.
Founded in 2011, the New Zealand agency would further boost Dentsu's plans to launch the Isobar brand in the country and strengthen its competitive advantage in the local digital economy, the agency group said.
Following the merger, Little Giant would be part of Linked by Isobar and support the group's Asia-Pacific growth strategy. Its founder Mark Hurley would remain CEO and report to Dentsu Aegis Network's New Zealand CEO, Rob Harvey.
Booze & beauty amongst brands losing relevance in Singapore
Department stores, insurance, banks, beauty companies, newspapers, and alcoholic beverages are amongst brands most at risk of losing relevance in Singapore.
These brands had lost their ability to attract and retain consumers and, as a result, unable to charge a premium for their products, according to findings released by BAV Singapore, which tapped Y&R's Brand Asset Valuator platform to analyse data over the past decade.
"Caused variously by hyper commoditisation, low differentiation, decreasing relevance, and reducing loyalty, brands in these categories can only distinguish themselves by pricing and availability", wrote Y&R's head of planning, Mittu Torka.
She urged the need for these brands to look beyond their respective category and learn from others that had stayed relevant in their market.
Brand categories such as education, payments, chocolates, and mobile phones had succeeded in creating excitement amongst consumers by offering new products, while staying trustworthy, Torka said.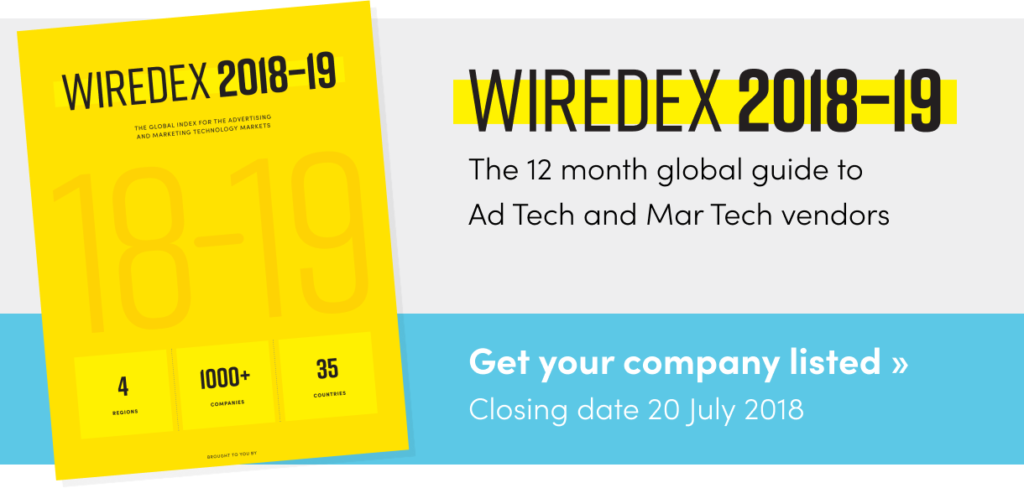 TagsAd TechAdvertiserAgencyAPACAustraliaChinaMedia SpendMobilePublisherSingaporeSocial MediaSoutheast Asia