We've Made a Conscious Decision to Build Our Own Supply-Side Tech: Q&A with Cadi Jones, Clear Channel
by Lindsay Rowntree on 26th Sep 2017 in News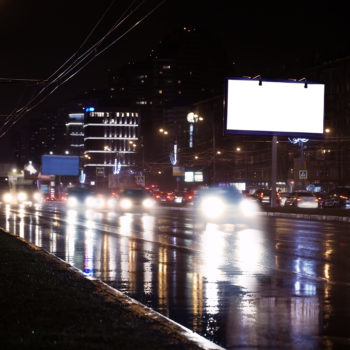 The out-of-home (OOH) industry in the UK is an equally exciting and complex space; and that's even before the onset of programmatic, which has changed the landscape beyond recognition. But what does 'programmatic' actually mean for the OOH industry and does the same blanket term apply as it does across the rest of the digital industry? ExchangeWire speaks with Cadi Jones (pictured below), commercial innovation director, Clear Channel International, about why the company is embracing programmatic technology and why the fears that it is building a walled garden are unfounded.
ExchangeWire: How is programmatic intended to help the OOH industry?
Cadi Jones: Programmatic is the natural evolution of out-of-home's (OOH) technology-driven transformation, bringing together many processes in a more automated way. It helps various entities across the industry – from brands and media buyers to media owners. The automation of planning, buying, and delivery processes enables customers to book and deliver a campaign quickly and easily within their own digital platform. It enables delivery of dynamic creative, to make their messages more relevant to their target audience. And it also means giving media buyers self-servicing capabilities that allow them to manage campaigns from planning through to execution, with the flexibility and audience data that their briefs demand.
Ultimately, programmatic – and the associated automation – is helping the industry to deal with the increased complexity and volume caused by digital-out-of-home (DOOH). For example, a single digital panel has the capability to display a different creative message every ten seconds, which means it has the capacity to show over 120,000 creative assets over a two-week period. Automation is helping the OOH industry maximise this potential and make sure inventory is fully utilised.
How is Clear Channel embracing programmatic technology?
At Clear Channel, we've made a conscious decision to build our own supply-side technology. It's a position that many media owners in other 'traditional' media are kicking themselves over now – that they didn't focus enough on the technology early enough in their journey. Or that they trusted people who may not have always had media owners' best interests at heart.
Our first step has been to build out APIs to power our own ad platform. Our ad platform is the first outwardly visible step on our journey. To get to this point, we've needed to put in place the necessary backend automation to be able to allow our customers access to query our inventory, against various targeting parameters. We've built to the IAB's Open Direct protocol, which allows our customers to access planning and buying functionality. The Clear Channel ad platform is, effectively, just a web front page that sits on top of those APIs. It's a lot easier to get feedback from someone using a website than it is to get busy planning and buying teams to look at your API specs!
So – we can take feedback from customers using our ad platform, and then use that feedback to develop additional features and functionality for the ad platform, but also for API connections to other planning and buying tools, and demand-side platforms.
Is this helping to drive developments in the OOH industry more generally?
By investing in automation, and subsequently bringing down (perceived) buying barriers and making OOH even easier to buy, we believe the OOH industry will be able to reach new advertisers, driving new revenue – contributing to the overall health of the industry.
In terms of innovation, the parallel development of digitisation and automation are also encouraging the OOH industry to increase its creativity. The combination of this new technology, access to rich data and insights, and real-time connectivity, has broadened the creative possibilities of the OOH medium, giving brands a creative platform for delivering compelling, targeted, and innovative content.
Are you getting pushback that you're developing a walled garden?
In terms of external connections, work is underway to connect our sell-side tools to our customers' buy-side tools. We're using standard API connections that work across different media types – with a few minor variations – and, yet, I'm frequently asked why we're not using a varying list of potential supply-side partners.
I believe this comes from fear: the fear that we're building a walled garden; the fear that there may be other work to be done to connect to us, rather than to connect to other OOH media owners; the fear that standards are not yet ready, and other OOH media owners will follow other paths; the fear that we wish to keep OOH media as 'other' and separate to other media; and a fear of automation as a whole.
Walled gardens are problematic to buyers as they get in the way of the programmatic promise: being able to connect with audiences across different media owners, across different devices, and even across different media types.
How are you overcoming this and looking to foster industry cohesion?
Walled gardens are detrimental to media owners and we have no intention of creating them. They ring-fence your inventory as separate or 'other' and make more work for customers who need to log in to different platforms or tools to access your supply. For us, programmatic is about making it EASIER for our customers to access supply, not harder!
We are in favour of standardised protocols, like those from the IAB, where we contribute alongside other OOH media owners to their development of the next version of Open Direct. We are also working towards standardisation of ad formats and file types, again with our OOH peers with Outsmart and the DPAA – then the buy-side will not have to log in to multiple platforms or tools to connect. We'll only need to do one set of connection work initially between the buy-side and the sell-side technology.
To liken this to online: once a DSP has connected to an SSP, minimal work is required to allow a new buyer using the same DSP to connect. There are multiple demand- and supply-side platforms available, but each new demand to supply-side connection becomes easier, as the standard protocols are adopted.
So, yes, we at Clear Channel are building our own supply-side technology, and it's starting out as a separate platform that a buyer has to log in to – but this is merely a stepping stone to being able to put that full functionality directly into our customers' own tools. And, long term, it doesn't mean it will be separate or different to other media owners. Our vision is that, soon, our customers will be able to log in to their own tools and platforms and see our offers laid out next to our OOH competitors' products.
What does the next stage of digital innovation look like for OOH?
Once we have collaborated, as an industry, to get to the stage where different OOH media owners display their products within the same platform, why not also extend this to products from other forms of media – with mobile, online, TV, radio, and OOH, all next to each other in one omnichannel platform? Ultimately, the dream of advertisers is to be able to use a single platform or tool to access all forms of media, and judge their success clearly and easily. I'm keen for that to happen so that OOH can compete with other media, and complete what other media are not able to do on plan.
Until then, our focus is on delivering access to our inventory and products in the most open and easily accessible way possible.