The Goal of Owning Full-Stack Ad Decisioning: Q&A with Rajeev Goel, CEO, PubMatic
by Lindsay Rowntree on 3rd Oct 2017 in News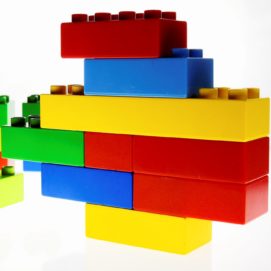 In association with PubMatic
With transparency, arguably, being one of the hottest topics in the advertising field in 2017, PubMatic is standing firm on transparency needing to go deeper than clarity around fees and the source of inventory. As highlighted with the company's 'Let's Be Clear' campaign, it lies in the value exchange and the perception of value in the programmatic ecosystem. ExchangeWire speaks with PubMatic's co-founder and CEO, Rajeev Goel, about PubMatic's journey through ad tech and the position it holds in an ecosystem that's trying to make sense of transparency across the entire value chain.
"Our mission", explains Goel at PubMatic's bustling stand in dmexco's hall 8, "is to enable and help publishers maximise the value of their digital assets; and that's been our mission since our founding 11 years ago." It may seem obvious, but when you think about the big news issues in the ecosystem and all of the complexity that exists in advertising today, publishers now, more than ever, require a partner that is unconflicted, 100% focused on their needs, and is aligned with their business to help them take back control of the ad experience, from a consumer perspective. "Helping publishers is more important now than it's ever been", confirms Goel.
So, how is PubMatic evolving as a business to ensure the goal of helping the publisher continues to be achieved in the changing face of advertising? Founded in 2006, PubMatic has always positioned itself as a publisher-focused SSP – launching an RTB platform for publishers in 2009; moving into PMPs in 2011; being one of the first in the industry to delve into header bidding, launching its header tag solution in 2012; then into mobile ad serving in 2014. In 2017, and beyond, PubMatic is bringing focus firmly onto full control of ad decisioning.
As the publisher moves into full-stack ad decisioning, and is doing so across a more diverse set of ad formats, so too does PubMatic see that as its evolution. Goel is excited about the wide variety of capabilities that publishers can use across their entire business, in mobile and video, and indeed beyond, into environments such as native and connected TV. It's about omnichannel marketing, confirms Goel, with PubMatic able to deliver for publishers across a portfolio of solutions, including its header wrapper, ad server, and platform as a service.
One of the biggest opportunities Goel sees is the prevalence of brand spend entering the programmatic arena: "The last six to seven years in programmatic have been direct response, which is a USD$20bn business", he confirms. And it's not surprising that programmatic took off with direct response, as the performance metrics and KPIs are performance-oriented. However, as Goel points out, everyone has seen the benefits of programmatic: consumers get more relevant advertising and advertisers gain operational improvements. Goel predicts that brand spend in programmatic will become a USD$50bn (£37.56bn) opportunity over the next five years, giving publishers an even greater opportunity to take ad decisioning control and drive programmatic across their entire businesses.
A key development of publishers taking back control in recent years has been the onset and steady rise of header bidding technology. Which is something PubMatic was doing since all the way back in 2012, before it was even called 'header bidding'. The platform now sees over 80% of global publisher impressions enabled by header bidding, or similar. Having seen success in the desktop and more complicated mobile spaces, PubMatic is now starting to do header bidding for video. And the company's OpenWrap solution is the first hybrid client- and server-side header bidding solution to give publishers the best of both worlds.
"Server-side header bidding is a pretty new development", explains Goel. "Many aren't yet ready for server side, but it's going to happen a lot more over the next 6-9 months." Server-side header bidding is much more complex and requires publishers to make changes in data centre operations, how they process bids, as well as matching audiences and cookie sets. "Hybrid means I can be working with one partner on the client side, but if I want to move over to the server side in a few months' time, I can do that without involving engineering and operations teams. It gives publishers the option to manage what is going to be an increasingly time-intensive task." As Goel explains, PubMatic focuses on several hundred large publishers in major advertising markets and the company views this opportunity as bringing the right enterprise functionality to these very significant publishers, giving them strong, high-quality solutions that work, and that is what PubMatic's publishers depend upon.
"Publishers are recognising more and more that Google and Facebook are really media-based business models", concedes Goel. "They talk about themselves as tech platforms, but if you look at the profit and loss statements, it's all advertising." This is putting publishers in increasing conflict with them and, of course, with many publishers using Google's DoubleClick, they are seeking unconflicted business partners that are publisher-centric. PubMatic is finding itself increasingly in the role of helping publishers deal with walled gardens and allowing them to maximise value of what they can do outside of the walled garden environment.
As well as PubMatic's OpenWrap solution, the company has also been working in the background on its ad-serving offering, following its purchase of Mocean Mobile three years ago. Brought to market late in 2016, the ad server is gaining good traction among publishers globally, with Adapt ADX, a publisher consortium in the Nordics and an existing PubMatic client, for example, having adopted the ad server to provide them with real-time audiences across both IO and programmatic capabilities, all delivered in a programmatic-first way.
This all builds to PubMatic's ultimate goal of owning full-stack ad decisioning; but how can it make sure that ultimately better outcomes are being driven for publishers, where impression volume is becoming increasingly cluttered? "The big thing not being talked about is the efficiency of transaction and data processing", explains Goel. "At the scale we're at, millions of dollars of infrastructure is being built out, with header bidding driving that to an even higher degree. A big part of our future is intelligence and efficiency in transaction and data processing that can deliver on the platform that we deliver to our customers." As he admits, complexity in the industry is increasing, and those who will see the most success will be the ones not only able to drive revenue, but also process at scale – the trajectory the PubMatic business has taken over the past several years.
When the conversation moved to the trend for some moving back to a first-price auction model, Goel issued a word of warning: "I frankly don't understand how that's a responsible approach to the market. It means buyers are spending more than they intend to on inventory." Of course, he appreciates that not every platform has the same business model, with some focusing on transparency over the traditional ad network model, but as Goel says, it's up to each constituent to work out what is wanted and needed in the industry and which partners want to play a part in that model.
From PubMatic's perspective, the business was started on building great technology, focused on the needs of publishers. "That vision hasn't changed", explains Goel. "We're 11 years in and we're still realising that vision." While the vision hasn't changed, the focus on achieving that has had to adapt to address market concerns and challenges, with transparency around the supply chain, inventory quality, and auction dynamics playing a big part in PubMatic's role in educating publishers.
The business has achieved its fourth consecutive year of profitability on an EBITDA basis; and 2016 saw record financial results, both in terms of revenue and profitability, so its publisher-centric focus is certainly paying off. What does Goel hope for the company's future? "We've always looked at it as, 'how do we build a great business that is a standalone profitable business?' and if we do that right, then other things will come about, whether that's staying independent, M&A opportunities, etc. – if you build a good business, then all of those other things will come in time. We're focused on profitability to allow us to continue to invest in innovation."