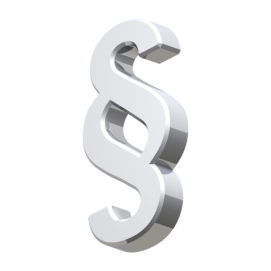 GDPR – an abbreviation that, depending on the marketer, gets hearts racing or eyes rolling when heard. This is because marketers generally fall into two camps, those who fear GDPR will destroy their way of life (hence the quickened heartbeat) or those who think it'll be a damp squib, similar to the much heralded, but ultimately inconsequential, cookie law, writes Julian Saunders, founder of data management and GDPR-compliance solution PORT. Here, Saunders discusses how GDPR is great news for marketers.
Luckily, both camps are wrong. The EU's General Data Protection Regulation (GDPR) is a sweeping piece of legislation that will fundamentally change how data is used, protected and controlled. It has teeth – manifested by its big fines for breaches which the ICO are indicating they intend to exercise. However, GDPR is not to be feared. It is a force for good, empowering people, promoting transparency and accountability, and a mechanism to improve marketing, customer service, and a host of other business processes.
For talented and conscientious marketers, GDPR is mana from heaven. Principally, because it will provoke innovation, restore trust in marketing, and drive efficiency.
First, innovation – GDPR will give a consumer the right to modify, delete, and receive (port) the data any organisation holds on them. Businesses will also have to earn explicit consent from people to use their data for marketing purposes and also receive marketing messages. This consent can also be revoked as easily as it was given, at any time. The consequences of these regulations are manifold; it'll necessitate businesses purchasing or building data-management infrastructure, creating data governance procedures, and investing more money in marketing technology. In short, data management will no longer be a 'nice to have' but a legal necessity.
Proper data management enables a staggering number of marketing innovations. From the creation of a single customer view, to hyper-personalisation, micro-segmentation, and attribution modelling. Put simply, marketers will be able to better target their customers, send more timely, relevant, and personalised content, and also be able to gain deeper insights into the impact of the campaigns they run.
Some marketers may be quick to point out that they already do at least some data analytics or science. However, GDPR adds two crucial ingredients to the mix – trust and security.
Businesses will have to priorities the security of the data they hold, clearly communicate privacy terms, and inform customers if there are any breaches. This, together with the fact that people will now be empowered to make clear decisions on the messages they receive and what happens with their data, provides knowledge and control to customers. The 'creepiness factor' of personalised communications will be vastly reduced, enabling further innovation. Marketers will also be given deeper insights into the communication preferences of their customers, as those who do not want or need this type of marketing quickly modify their consent. Finally, the scales will fully tilt to innovative marketers, as businesses that continue to send simplistic, 'spray and pray' content to their entire marketing database will soon find their customer base abandoning them. Similarly, companies that have a cavalier attitude to data privacy and security will find themselves having to self-certify their GDPR compliance and agree to accept onerous financial liabilities when they want to provide services to other enterprises. Large corporations simply cannot risk being on the receiving end of fines.
Not only will GDPR raise the standard of innovation, it will also raise marketing standards full stop. Spamming will become a thing of the past. People will be able to directly compare the actions of marketing communications at different companies, punishing bad marketers by revoking their consent. Good marketers will differentiate how they communicate, focusing on better quality content, delivered on the right channels and at the right time. Using third-party data will become much more difficult, meaning businesses will have to work much harder to grow and maintain their audience. All of this might sound like what 'should' be happening now. However, with the sheer volume of marketing communications each person endures, differentiating between good and bad marketing is incredibly difficult. GDPR will level the playing field by reducing the volume of messages and allowing good marketers to shine.
As the adage goes, it's about 'quality not quantity' and GDPR is very much a 'quality' game. Ahead of the implementation of GDPR in May 2018, every business that deals with an EU citizens' data will have to gain consent to continue marketing to them. This may result in a database of 200,000 people falling to 20,000; however, this in itself is great news. A streamlined database will reduce the cost of marketing campaigns. Lower volume campaigns, targeted at a more engaged customer base, will also have higher ROI. Consequently, marketing effectiveness will improve. Cost savings from lower frequency and lower volume campaigns can also be channeled into innovation.
Internally, with clicks and conversions rising alongside the standards of marketing, marketers should find it easier to win more budget and take advantage of the data-management technology that businesses will be compelled to use.
The list of positive changes I've rattled through above is probably just the tip of the iceberg. Undoubtedly, there will be more completely unforeseen trends. After all, I've largely focused on B2C communications, whereas GDPR also covers B2B. It, therefore, may completely change the dynamic of client acquisition and the role marketers play within sales. The empowerment of people to control their data could also provoke more data sharing by customers with trusted companies, spurring new metrics to measure client engagement beyond clicks and conversions.
The ultimate consequences of GDPR will not be known for some time. However, marketers need to look beyond the fines and scare stories to understand how positive this regulation is. By provoking an investment in data-management technology, the revamping of marketing strategies, and a focus on innovation and quality over quantity, marketers will soon see May 2018 as the date when they were set free to creatively engage with people who want to hear from them.
Organisations that simply treat GDPR as a compliance tick box exercise will not be adequately prepared for its impact. They will miss the vast opportunity GDPR will have to radically improve business functions such as marketing. If you're a marketer in an organisation that is not taking GDPR seriously, or is only focusing on avoiding fines, I strongly recommend you start communicating the benefits of its profound impact.