Has the Industry Cried Wolf on the Single Customer View?
by Lindsay Rowntree on 19th Oct 2017 in News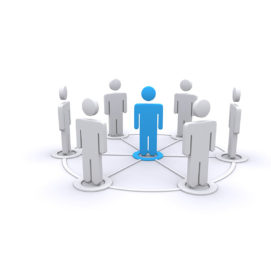 If marketers could equate the single customer view to a number, it would be 42: the answer to life, the universe, and everything, writes Lindsay McEwan (pictured below), VP and managing director, EMEA at Tealium, exclusively for ExchangeWire. Since the dawn of digital, achieving unified customer understanding has been the primary industry obsession; but as only 20% of marketers have done so, it seems this is a mission that will never be completed.
Or is it?
While the cry for a single customer view continues to sound, the answer to delivering it may already be here: the General Data Protection Regulation (GDPR). As a set of data laws that force marketers to take stock of data and bridge system silos, the GDPR will inherently solve key data challenges and help them build the 360º picture they've always wanted.
Yet, for now, these possibilities are overshadowed by myths about eye-watering fines and technology overhauls that make the GDPR appear more of a dilemma than deliverance.
So, with the May 2018 implementation date approaching, it's time to tell fact from fiction, and determine whether the marketers still bemoaning the lack of a single customer view are actually just crying wolf.
GDPR basics: The quickfire essentials
In brief, the GDPR is an update of the EU's 1995 Data Protection Directive that revamps data law for the digital age and gives consumers more control. The main changes include greater reach and stricter rules: the laws apply to any company processing the data of EU citizens, regardless of where it is based, and stipulate unambiguous user consent must be gained for data access. It also enshrines privacy by design and several consumer entitlements, such as the right to review, adjust, and move the data companies hold, and ask for it to be deleted.
Consequently, it's not surprising that many marketers perceive the new laws as a daunting challenge. But opportunity often comes in the guise of misfortune, so while the GDPR may not look like the called-for solution, closer inspection reveals it is exactly what they need.
Resolving the fragmented data puzzle
The most commonly cited barrier to creating a single view of customers is the jigsaw puzzle problem of omni-channel consumer journeys. As individuals move between multiple devices and channels, they produce myriad pieces of data – annual global IP traffic hit 1.2 zettabytes last year alone – but working out how these fragments fit together is difficult with no template to follow. This issue is exacerbated by the tendency for data to be held in separate silos; digital data, such as website visits, is often stored separately from offline insight, like in-store purchase records.
It's clear that to make consumer insight actionable marketers must reorder their data stores, and this brings us to the GDPR. Put simply, the process of compliance will automatically streamline data management. For instance, to meet the transparency rules – such as providing a copy of consumer data and explaining precisely how it is used – marketers will firstly need comprehensive understanding of their data and, secondly, the means to ensure records are instantly retrievable. And one of the most effective ways to achieve both these requirements is blending data stores into a universal hub.
By creating one central repository for all data, marketers will find that the gaps between silos are easier to bridge and the connection points in individual journeys fall into place. Hence, the resolution for GDPR adherence will also finally bring the single customer view within their grasp.
Fact or fiction: GDPR concerns
There's no denying that the GDPR will drive a seismic shift in data practice; but it's important to note that prominent anxieties surrounding its arrival are unwarranted.
With that in mind, let's separate GDPR myth from reality:
Myth one: It will require complete technological overhaul
Reality: Fiction
Given the scale and the complexity of the GDPR, it's not hard to see why many marketers are afraid they must rip out all current systems and start anew. But this is a misperception. The privacy-by-design mandate, for example, only refers to new systems, specifying that future systems must have privacy measures built in. And there is no necessity for replacing existing systems, if they are carefully assessed. By undertaking a deep audit of current procedures, including how data is stored, analysed, and deployed, marketers will be able to determine where their data flows and all points of access, such as third-party vendors. From here, they can then identify and mitigate any risk areas, as well as defining which systems are already in order.
Myth: Every non-adherent business will have to pay the maximum fine
Reality: Not an absolute fact…
Failing to abide by the GDPR will have consequences: as the Information Commission's Office (ICO) made apparent when it applied fines of £83,000 to companies that attempted to side-step the regulation by asking customers to update details ahead of enforcement. Yet, not all companies will feel the full might of the law for every breach.
This is primarily because there are two bandings of fines: the top rung is 4% of annual turnover, or €20,000,000; the lower is 2% of annual turnover, or €10,000,000. The amount companies will pay depends on their transgression. Severe breaches are likely to receive the maximum penalty, but minor non-compliance might not be as sternly reprimanded. The ICO can also issue warnings. What's more, ICO information commissioner, Elizabeth Denham, has stated: "It's scaremongering to suggest that we'll be making early examples of organisations for minor infringements or that maximum fines will become the norm." So, malpractice will not go unnoticed, but penalties will be proportional.
Thus, with all aspects of the GDPR considered – including the misplaced fears and overlooked benefits – this regulation is ultimately a positive opportunity. It may not come in quite the size or shape the industry was expecting, but this data shake-up is just the change marketers require to transform their data into a viable basis for personalised, effective messaging. The GDPR has the potential to answer the call for a single customer view; so, instead of crying wolf, marketers must look at what's in front of them. Preferably before the 25th of May, 2018…