A New Beginning for Brazilian Digital Advertising
by Lindsay Rowntree on 10th Nov 2017 in News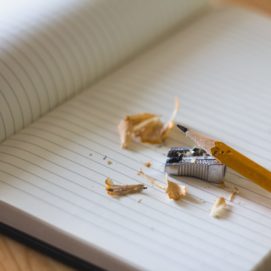 Digital's credibility has been put in doubt in recent months, mostly because of a domino effect that has driven advertisers around the world to review their advertising investments across platforms and publishers. This also applies to the Brazilian digital market, one of the fastest-growing in the world, achieving 26% year-on-year growth in 2016. Given the potential continued growth that exists in this market, it's time to take a step back. Originally published on ExchangeWire Brazil on 6 June 2017.
Executives of Brazilian ad techs and publishers believe several factors have brought us here but, as pointed out by Páris Piedade Neto, director of Globo's Digital Media Marketing Platform, one of the biggest Brazilian publishers, the notion that many people still have about the sector, especially in Brazil, is what grabs attention: the belief that digital media is cheaper, especially with the excess of available opportunities. "Driven by this belief, many advertisers have ended up working with new and unknown models", Neto added.
These experiences, like every learning process, have brought success, but also mistakes. While, on the one hand, advertisers are more worried and cautious, publishers and ad techs, who have been working to prevent fraud and increase transparency, will be reaping the harvest even in times of instability.
It is time to stop and rethink the whole system, and build long-term, increasingly transparent relationships, and establish good practices, roles, and responsibilities of each of the parties involved. ExchangeWire Brazil invites Brazilian digital industry leaders from Globo.com, Vevo, UOL, AOL, Criteo, Adsmovil, and IAB Brazil to share their views on the future of digital advertising in Brazil and their opinion of the Brazilian digital industry.
A path towards maturity, guided by transparency
It's the consensus that the responsibility for the impact of these discussions on the Brazilian market must sit with everyone involved. The first step towards change, however, must start with the advertisers, from the perspective of Páris Piedade Neto: "As the budget owner, the advertiser perpetuates the value chain. Not to mention that they have a legitimate interest in protecting their assets, just as P&G assumed responsibility and set an example for others."
In general, the digital market doesn't have many alternatives, except a move towards maturity, he sees. In practice, the executive believes that some initial steps can immediately minimise the impact of the current issues: greater governance and control of navigating the ecosystem, a complete and human review of placement lists, and the end of opaque models, where we don't know the places of publication or the price of the media.
Overall, Neto believes the market must constantly pursue relations increasingly guided by transparency, which the publisher has sought to achieve since entering the digital market. "Globo.com was born within a group of media that has always been guided by the transparency of market relations, in addition to content, commercial practices, as well as the rules and policies of other environments, notably TV. Consequently, such positioning has brought new business opportunities in the last months, not only for the digital environment, but also for different strategies across TV products."
Safety has a value and, consequently, costs money
Fátima Pissarra, CEO of Vevo in Brazil, believes the brand safety debate represents an important step for the market, as qualified players begin to be seen beyond the amount charged, looking also at the audience and curated content. Despite hosting much of its content on YouTube, whose security has been discussed recently, the music video and entertainment company sees the current situation as an opportunity.
With more than 50,000 channels and 1.6 billion views per month in Brazil, Vevo relies on curating content delivered in a controlled, premium environment. The purchase model is very similar to TV, where you choose which artist/programme you want to advertise with – and that's exactly where your brand will be promoted. "We have quality content, with investment in production, and we are often compared with brands with a cost-per-view (CPV), using it as a reference against any other content generated by users within YouTube. It shows how safety has a value and, consequently, costs money."
Content transfers credibility & relevance to advertisers
Analysing the development of programmatic advertising and ad tech, director at UOL, André Vinícius, points out that, especially in Brazil, the dominant approach was to sell the audience as the optimal strategy, regardless of context, something that clashed with the logic of advertising. However, heavyweight advertising with limited context ended up negatively impacting brands.
"In fact, with programmatic media, you enrich your ability to reach your target audience with data, but you can't neglect the context. At UOL, we invested in this rhetoric not only as an advertiser, but as a publisher, with more than 350 journalists producing content" – an approach adopted by the digital vehicle over its 20-year lifespan.
In his opinion, the lesson learned is that, even if you have brand-safety tools and whitelists, it isn't possible to control content across multiple producers. "Quality content transfers credibility and relevance to advertisers, coupled with transparency." It is time to value the credibility of producers of serious journalistic content, capable of offering brand association in an appropriate context, with transparency for advertisers.
Greater control, less risk
Serving ads in contexts where brands don't want to be associated is not an exclusively digital problem and, in fact, can happen in any medium, from print to TV, as Fernando Tassinari, director of Criteo in Brazil, emphasises. In digital, particularly, there will always be gaps that must be corrected immediately when identified; so the executive believes that controls should increase. But, he reinforces: no control can guarantee 100% effectiveness, due to huge volume and the speed at which things happen.
"I believe that the recent episodes will make the platforms, that still have gaps in their control, evolve in this direction. And there are at least two main fronts that can work to reduce that risk: sell-side platforms (ad exchanges and SSPs), and buy-side platforms (DSPs and similar platforms)."
In addition to maintaining advanced brand-safety programmes, ad tech that specialises in performance maintains greater control of publishers working with it directly. "Despite this, we buy from RTB, which requires constant attention. We also have a team dedicated to minimising and controlling anomalies, acting quickly if something is identified, and immediately shutting down the publisher, even if it comes directly from an ad exchange."
The importance of an open ecosystem
Analysing the recent events and ongoing discussions in the media industry, Marcos Swarowsky, CEO at AOL in Brazil, understands that transparency and brand safety are more important than ever. While UGC (user-generated content) environments can be chaotic, he emphasises that well-known content and media brands are premium and secure. "The trade-off for advertisers is always balancing what is most important between the pure scale of advertising versus premium quality content." 
In this context, measurement becomes relevant. "We at AOL always believe in an open ecosystem, where metrics are not only based on what we report, but also on what impartial third parties verify as true", says Swarowsky. For the publisher, creating premium original content across its portfolio, which includes HuffPost and MSN, is the guarantee of brand quality and safety for advertisers. "We are proud to be a leader and an ally in this space, as we seek to promote a more transparent ecosystem."
Time to put cards on the table
"Advertisers are right to worry, otherwise they lose confidence in the digital advertising market, which is not in the best interests of any player", says Alberto Pardo, CEO and founder of Adsmovil. As ever, he believes the market needs to put its cards on the table and discuss the subject of fraud openly, recognising this is a part of the digital advertising ecosystem and investing in collective fraud solutions: "Because it's a common and vital goal for all players that advertisers have confidence in the digital market."
As an integral part of the ecosystem, Adsmovil has been talking about this topic openly, believing it to be an opportunity to create solutions that meet the market demand, as well as actively participating in industry forums. Long before these problems came about, the platform specialised in strategic mobile partnerships, the first with Sizmek, allowing controlling, monitoring, and fighting against fraud in mobile programmatic buying, as well as with MOAT, which guarantees that the ad will actually be viewed. "Making the mobile advertising environment safe for brands is one of the pillars of our company."
Each bond in the chain must bear responsibility
The issues surrounding advertising, and the context in which it is served, aren't new to anyone, and there are many examples in newspapers, magazines, and even outdoor media. It wouldn't be different with digital, acknowledges the president of IAB Brazil, Cristiano Nobrega. However, he underscores the positive side of this market. "Increasingly, news, services, and tools are emerging to enable advertisers and agencies to decide where and when their campaigns will run. And, in case something is missed, they will be able to react quickly and resolve the problem."
IAB Brazil maintains that each link in the chain must assume responsibility. "The advertiser needs to collect from the agency, for example, appropriate metrics, which have been verified, where possible, by third parties, to ensure the brand isn't associated with unwanted context", says Nobrega.