China Programmatic Ads to Hit £4bn; Tencent Online Ads Grow 48%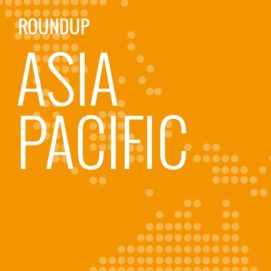 In this weekly segment, ExchangeWire sums up key industry updates on ad tech from around the Asia-Pacific region – and in this edition: China programmatic ads to hit £4bn; Tencent online ads grow 48% in 3Q; Advertisers want agencies to do better with programmatic; AdTiming aims to help US brands target China; and Wagawin opens in Singapore to tap SEA.
China programmatic ads to hit £4bn
China's programmatic ads will generate USD$5.3bn (£4bn) this year, making the market the world's second largest.
The US would take pole position, generating USD$32.6bn (£24.66bn) in programmatic ads and accounting for 57% of the global figure, according to Zenith's latest Programmatic Marketing Forecasts report.
However, £4bn would represent only 29% of China's digital display ads that were programmatically traded, indicating significant growth potential for the local market.
Some 59% of the world's digital display ads would be traded programmatically this year, before climbing to 67% in 2019. Worth an estimated USD$57.5bn (£43.5bn) this year, the global programmatic ad market would expand 21% annually to reach USD$84.9bn (£64.22bn) in 2019.
Programmatic trading was most advanced in three English-speaking markets, according to Zenith, pointing to Canada, the US, and the UK – where 81%, 78%, and 77%, respectively, of digital display ads would be traded programmatically. At 70% and 63%, respectively, Denmark and France rounded up the global top-five list.
In the US, USD$5.6bn (£4.24bn) would be spent programmatically across television, radio, cinema, and outdoor this year, accounting for 6% of overall ad spend on these platforms. This would climb to USD$13bn (£9.83bn) by 2019, representing 13.6% of the total figure.
Zenith's head of forecasting and director of global intelligence, Jonathan Barnard, said: "The most advanced display markets will be 90% programmatic by 2019. It won't be many years after that until the global display market is fully programmatic.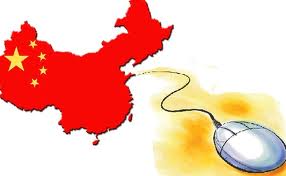 "The question, then, is how rapidly programmatic techniques will spread to other media. We will be keeping a close eye on developments in the US as a guide to likely developments in the rest of the world."
Tencent online ads grow 48% in 3Q
The Chinese internet giant has reported a 48% year-on-year increase in its online advertising revenue, clocking ¥11.04bn (£1.26bn) in the third quarter of 2017.
Media advertising revenue climbed 29% to ¥4.12bn (£470.51m), fuelled primarily by higher revenue from its mobile media platforms such as Tencent Video.
Ad revenue from others such as social also grew 63% to ¥6.92bn (£790.27m), fuelled mostly by higher ad revenue from Weixin and other mobile apps. In particular, Weixin Moments saw higher ad-fill rate, boosted by strong demand and more spending amongst key accounts and long-tail advertisers.
Tencent added that video subscriptions and live broadcast revenue drove robust growth in its content business, with its Tencent Video streaming service crossing 43 million in paid subscriptions.
News ad revenue, though, dipped over last year, which saw strong growth from the Rio Olympics, as well as from the previous quarter, due to smaller ad inventory from TianTian KuaiBao, whose advertising system was going through a revamp.
Across the board, Tencent reported a 61% year-on-year increase in revenue for the quarter to ¥65.21bn (£7.45bn), on a 57% growth in operating profit of ¥22.75bn (£2.6bn)
Tencent Chairman and CEO Ma Huateng said: "We recorded strong business and revenue growth across multiple business lines including games, digital content, online advertising, and payment-related services. In particular, our video platform gained audience and revenue market share – we believe it has become China's top online video platform in terms of mobile daily active users and subscriptions.
"We believe this success reflects our increasing investment in self-commissioned video content, our improved selection of licensed video content, and our scheduling and audience-management initiatives," Ma said.
Advertisers want agencies to do better with programmatic
Some 71% of advertisers feel agencies have not coped well in adapting to programmatic and 84% want greater control of programmatic advertising.
In addition, about 74% said agencies failed to fully report financial data, according to a study by programmatic agency Infectious Media. Another 73% said agencies did not accurately measure programmatic, while 57% noted that agencies found it difficult to reduce ad fraud.
The global study polled 214 brand advertisers in Asia-Pacific, North America, and EMEA, who were responsible for their brand's programmatic advertising and had a programmatic budget of at least USD$100,000 (£75,645) a year. Accounting for 16.5% of the global sample, though, it should be noted that Asia-Pacific respondents totalled just 35.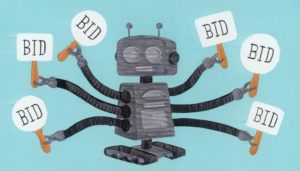 Some 66% of respondents said they lacked control over their relationship with publishers, with another 66% noting that there were too many middlemen taking margins without contributing any benefit.
But, while 53% attributed these to problems to agencies not being trustworthy, 96% still believed agencies still had a role to play within a 'hybrid model' in which they would work alongside brands to manage various aspects of programmatic advertising.
Some 86% said they would manage some aspects of programmatic in-house, revealed the study, which was conducted by research firm Qualtrics. Another 49% would want to manage relationships with publisher data and inventory themselves.
This need for more internal control was fuelled mostly by wider availability of skills and advancement in technology. Some 71% said they would do so because of access to more qualified staff in-house, while 69% pointed to advances in DSPs and DMPs. Another 69% said their desire to bring programmatic in-house was driven by a lack of transparency, while 65% cited the need for control.
Only 1.4% of respondents currently managed their own programmatic advertising in-house, according to the study. Some 96% said they needed help from media agencies in multiple areas of programmatic; although, 86% wanted to take full control of at least one task.
Infectious Media's CEO and co-founder Martin Kelly said: "Advertisers could – and should – begin demanding a better deal, which means revisiting contracts and inserting audit clauses, or switching to partners that grant full data access. For agencies, there's an urgent need to proactively address advertisers' concerns by offering full transparency and working with partners that can effectively guard against the full spectrum of ad fraud", Kelly said.
He also urged agencies to adopt a more flexible, hybrid approach to meet advertisers' needs and desire for greater control over their digital advertising.
AdTiming aims to help US brands target China
The Chinese mobile marketing platform has expanded into North America where it hopes to help brands target the China market.
Based in Beijing, AdTiming said it was looking to tap growing advertiser and mobile developer demand in the US, where the digital ad market was expected to reach USD$83bn (£62.79bn).
Noting that its platform supported data analytics, the vendor said it processed more than 18 million ad requests a day across 200 countries, for clients based in China, Southeast Asia, Europe, the Middle East, and South America. Its partners included Smatto, Smartyads, Axonix, Cheetah, and Gothamads.
It said it analyses mobile data traffic across multiple channels, including SDKs, APIs, as well as commercial WiFi networks, and consumer profile information such as device ID, IMEI, and IP address.
AdTiming CEO Leo Yang said: "It's all about better understanding the customer. Big data mining, in-depth analysis and application are making an enormous impact on ad delivery.
"We cover more than 200 cities in China and facilitate more than 20 billion data ad transactions daily, rendering more than 300,000 unstructured tags", Leo said, adding that its wide network coverage would allow North American advertisers and mobile developers to reach and deploy more effective strategies targeting Chinese consumers.
Wagawin opens in Singapore to tap SEA
The German mobile platform has set up shop in Singapore as part of efforts to expand its footprint in Southeast Asia.
Based in Munich, Wagawin described the region as "one of the most promising for mobile ad tech" and would look to establish relationships with advertisers, media agencies, and publishers here.

Its co-founder and CEO, Nicolas Leonhardt, noted that Asians showed a strong preference for interactive and playable mobile content. The region's growing mobile network coverage and affinity for mobile devices also offered "great growth conditions" for Wagawin's mobile ad platform LivingAds, Leonhardt added.
Its Singapore outfit would be headed by Art of Click's former Asia-Pacific sales director, Clément Simonneau.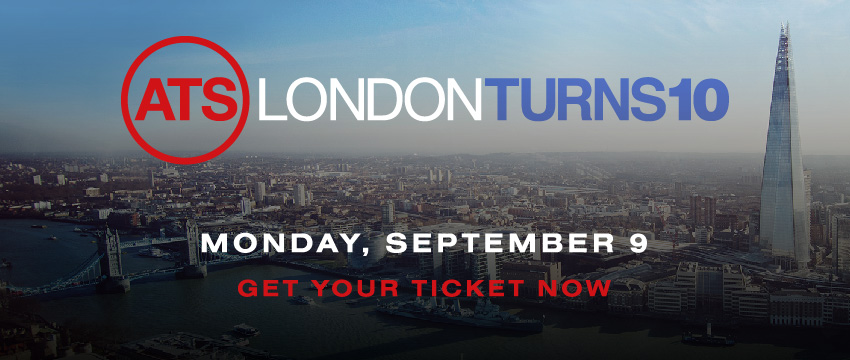 TagsAdvertiserAgencyAnalyticsAPACChinaDataMedia SpendProgrammaticPublisherSingaporeSoutheast Asia