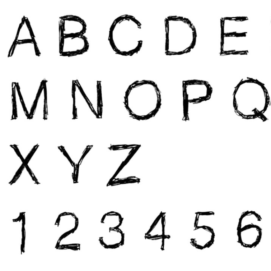 From directors to founders, vice presidents and C-level executives, women have played a part in the ad tech scene for years – yet often remain in the background at industry events. The diversity conference Ad Tech Inclusion Summit is now recognising 50 women in ad tech.
A look at any ad tech conference will make it obvious that the programmatic advertising sector is dominated by men, with the latter usually clearly outnumbering the women attendees, and conference organisers lamenting the lack of female speakers for panels and keynotes. Women bagging industry awards – such as SpotX-VP Joanna Burton, who was recently crowned Ad Tech Personality of the Year at ExchangeWire's The Wires 2017 – are only the exception to the rule.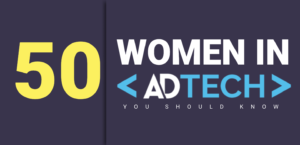 However, there is no shortage of women in the industry, as such, but a lack of visibility, which the Ad Tech Inclusion Summit, scheduled for 6 December, 2017, is attempting to address. The summit, dubbed as an event to "foster diversity and inclusion in the ad tech sector", is aimed at leaders and influencers from brands, agencies, and publishers. Focusing specifically on increasing diversity and inclusion in the ad tech sector, the Ad Tech Inclusion Summit will discuss topics such as the gender gap in leadership positions, attracting a diverse workforce, and the solution to the industry's challenges when it comes to diversity.
In an attempt to set the record straight about achievements of women in the industry, the summit will also recognise 50 to-know women in ad tech. "The '50 Women in Ad Tech You Should Know' list is one way to reinforce our commitment towards equality in the Ad Tech industry", Azadeh Akbari, CEO at Lync Media and founder of the Ad Tech Inclusion Summit, exclusively tells ExchangeWire. "Each woman on this list has been nominated by her peers – this powerful collective highlights the significant contribution of women to the Ad Tech industry in 2017."
The list continues and complements the initial efforts from earlier this year when the Diversity Series: Ad Tech Inclusion Summit was launched, as well as collaborations with the #BeBoldForChange campaign on International Women's Day, Akbari says. Besides recognising individual achievements, Akbari would like the list of nominations to have a wider, general impact in the industry: "We also hope this list can bring equal gender representation to ad tech events – moving forward, we plan to collaborate with WomenPresent to increase the ratio of female speakers and encourage companies to pursue an equal environment for a more diverse audience."
The A to Z of Ad Tech Inclusion Summit's women in ad tech: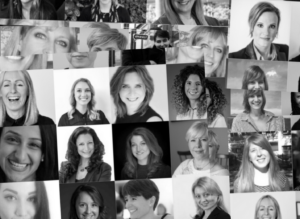 Alex Kozloff, CEO, IAB UK; Anna Leigh Kennedy, Product Marketing Director, Avocet; Anna Pearcey, Account Director, Quantcast; Cadi Jones, Commercial Innovation Director, Clear Channel Outdoor; Charlie Johnson, VP UK/Ireland, Digital Element; Claire Spencer, MD Insights/Analytics, IPG Mediabrands UK; Cristina Sagarduy, Group Performance Marketing Director, Net-a-porter Group; Debbie Zaman, Founder & MD, Withpr; Deborah Sherry, SVP & CCO, GE Digital Europe, Russia & CIS; Dora Michail, MD Digital, Telegraph Media; Elli Papadaki, Vogue Head of Programmatic & Digital Revenue, Condé Nast International; Ellie Edwards-Scott, Digital Consultant; Emily Hanson, VP Marketing, Iotec; Emily MacDonald, Head of Programmatic, International Digitaslbi; Emma Newman, Country Manager UK, Pubmatic; Fiona McKinnon, founder, Turn Left Digital; Hilary Goldsmith, SVP Operations, Unruly; Jana Eisenstein, MD EMEA, Videology; Janneke Niessen, co-founder, Improve Digital; Jemima Villanueva, Executive Director EMEA, The Atlantic; Joanna Burton, VP European Strategy, Spotx; Kristen Sesto, DMP and Data Consultant; Encore Digital; Lara Izlan, Director Commercial Platforms & Operations, Autotrader UK; Libby Robinson, MD EMEA, M&C Saatchi Mobile; Lolly Mason, VP Media Partnerships, Celtra; Mary Keane-Dawson, Global CEO Performance Media, The Marketing Group; Maya Garkusha, Head of Programmatic, GroupM; Niamh Downey, Senior Bidder Development Partner EMEA, Oath; Nicola Shepherd, Head of Media, Barclays UK; Nicole Holtsmark, Head of Commercial Data Products, Condé Nast; Nina Harvey, Director Seller, Rubicon Project; Paula Bacariza Perez, Senior Client Partnerships Director, AppNexus; Petra Vorsteher, Co-founder & CAO, Smaato; Rachael Morris, Optimisation & Insight Director, Infectious Media; Rachel Arch, Programmatic Demand Director, Teads; Rakhee Jogia, Regional Director Display, Rakuten; Rebecca Ackers, Director Global Accounts, Rubicon Project; Renée Mellow, Head of Emerging Digital Activation, Mediacom EMEA; Rosa Markarian, Global Head of Digital Marketing, Schwabe Pharma; Ruth Zohrer, Head of Connections Planning, Mindshare; Sacha Bunatyan, Global Marketing Director, Financial Times; Sara Picazo, Head of Marketing Insight & Analytics (UK), Twitter; Sarah Wood, Co-Founder & CEO, Unruly; Steffie Beaven, Client Account Manager Digital, Manning Gottlieb; Steph Miller, Head of Sales, Zoopla Property; Stephanie Himoff, MD Northern Europe, Outbrain; Stephanie Magnan, Global Marketing Director, Improve Digital; Victoria Usher, MD & Founder, Gingermay PR; Waimai LO; VP Client Services & Ad Operations, Iotec; and Zuzanna Gerlinska, Head of Programmatic Europe, Spotify.
The event also provides networking opportunities as well as case study sessions, interactive workshops, and discussions, and takes place in London on 6 December, 2017.