The Future is Bright for Media Agencies That Go Back to the Basics
by Lindsay Rowntree on 7th Dec 2017 in News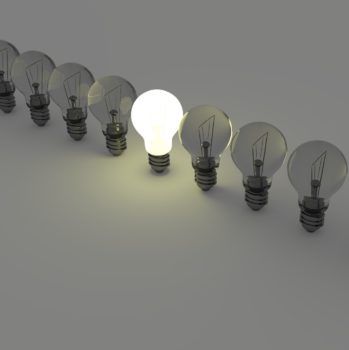 This Autumn was a challenging time for some of the world's biggest advertising companies, with WPP, Publicis, Omnicom, and Interpublic all reporting declines in third quarter revenue, writes Irisini Davis, EMEA marketing director, Marin Software, exclusively for ExchangeWire.
Yet, the news shouldn't have come as a complete surprise. This year's Cannes Lions festival highlighted just how much the advertising industry has changed. In the past, Cannes has always been ruled by the big agencies; however, this year's event was dubbed the 'Silicon Valley Show' and, for the first time, it was the tech giants such as Facebook and Google that stole the limelight.
The changing digital advertising scene
But what's caused this shift? Between Facebook's two billion users and Google's 3.5 billion daily searches, the reach of the platforms are simply unparalleled, providing an abundance of data, compelling insights, and incredibly targeted campaigns.
As a further draw, consider their ability to offer a fully rounded service. Not only are these tech giants able to act as publisher, but they also provide a fully integrated platform that helps brands to measure the effectiveness of their campaigns. It's a compelling proposition, which accounts for their popularity and ensuing presence at leading advertising events.
However, don't discount the big agencies too soon – their history gives them a strong foothold. These companies are backed by decades of unrivalled experience managing billions of pounds of ad spend. One of their most compelling benefits is the personalised consultancy and insight they can provide, which is level of personalised service that is currently difficult for the tech giants to replicate.
Whether giant or agency, both have a lot to offer brands; but as budgets continue to reduce, the competition is only going to intensify.
Cost-saving within advertising
In a slow economy, stifled by a turbulent political backdrop, it's little wonder that brands have become more cautious with their spend. Many have reduced or paused advertising budgets while they demand a clear view of how budgets are being put to use; and until advertisers act on this, agencies will continue to feel the pinch.
Unilever and Procter & Gamble Co. have suggested that, for them, cutting costs to cope with sluggish economic growth forms a key part of addressing the deficit. Craft Heinz has also announced a similar strategy to cut the amount of agencies they use from 3,000 to 1,500 within the next couple of years.
In contrast, a recent eMarketer report said that Facebook and Google's ad revenue will account for 54% of all UK digital ad revenues this year, taking home £6.3bn between them. So, why are ad agencies feeling this so much more than the big ad tech players and how can agencies level the playing field in the interest of healthy competition? 
Will agencies be able to catch up?
Some argue that allowing Facebook and Google to be both the publisher (recipient of the media spend) and the measurement platform gives them too much control over ad spend with very little accountability.
A number of recent scandals have caused brands to rethink the overall credibility of the bigger publishers. Google recently received a €2.5bn (£2.2bn) fine for illegally promoting its own price comparison service in searches, calling into question the integrity of the whole business. Facebook has also been under scrutiny – its inability to accurately measure platform success and effectiveness, coupled with the news that branded ads have appeared next to extremist content, is prompting brands to question their ad spend, campaign success rate, and consider potential risk to brand image.
These issues have not gone unnoticed. Both of the tech giants are currently under scrutiny by the Institute of Practitioners in Advertising (IPA). The IPA has issued them with warnings and demanded these issues be addressed; however it seems they are reluctant to do so. Paul Bainsfair, the director-general of the IPA, has accused Facebook and Google of stalling, saying that their "progress is neither fast, nor significant enough".
Healthy competition keeps companies in check and doing the right thing by their customers. Without this, the industry faces a duopoly with no real culpability.
Lack of trust in the digital ad industry
Without trust, the digital ad industry faces a crisis. As brands lose confidence in the process, they decrease their spend. As consumers lose confidence, they turn to ad blockers resulting in a diminishing pool of people who can be targeted by advertising, further impacting the money invested in the industry. Steeped in user data, the ad industry relies on insights and profiling to correctly profile and target individuals; yet only the most privacy-conscious consumers really understand the concept of personal data as a currency. While data is given willingly, the industry often exploits consumer confusion to build the detailed profiles and run the highly targeted campaigns demanded in this age. Consumers who share data in return for free or discounted services, without understanding the trade, can feel betrayed by the process. By educating users, it's possible that the industry could carve out a niche of engaged power users who actively interact with digital advertising resulting in an increase in clicks and conversion. It's not just general consumers who are confused, but even those in the industry. Many marketers admit that they also don't fully understand mobile or how to prove the ROI of programmatic. This lack of understanding breeds wariness; and as marketers choose to spend less on digital advertising, industry revenue falls further. If the ad tech world were instead to empower marketers and enable them to justify and highlight the opportunities they've secured internally, budgets might see a return to previous levels.
What does the future hold?
So, what is the answer? It seems that right now we are at a crossroads. Both sides have a lot to offer, but need to work on transparency. Finding a way for agencies, consultancies, and independent tech players to coexist sounds like it could be beneficial for everyone.
To survive, agencies will need to prove their worth by focusing on the independent advice they're known for, their buying power, technical expertise, and an emphasis on honest evaluation – essentially going back to basics. Fundamentally, this must all be underpinned by clear articulation of the value they can add and transparent costs. Bigger agencies like WPP have decades of insight and expertise to offer brands, such as in-house creative teams that can deliver quality, unique digital assets and then distribute them on a global scale.
Whether giant or agency, the ad industry needs transparency to thrive; and it's important for every provider to take steps to clarify and educate their customers and help restore confidence. It's only when everyone involved in the buying process understands the digital advertising world that users will stop resenting it.
Strategic partnerships could be the answer to this. After the recent scandals, many brands lack confidence in the effectiveness and reliability of the big tech players and working with the independent players can be a way of introducing personalisation and accountability to what's often seen as a faceless entity.
Agencies have the ability to assign spend to maximise campaign efficiency; Facebook and Google have the customer insight and platforms to offer targeted campaigns direct to their vast user base. By combining their offerings, agencies and tech players could reimagine what a rounded, trusted consultancy experience really is and all come out of this winning.