Experts Predict: How Will Brand Safety Be Tackled in 2018?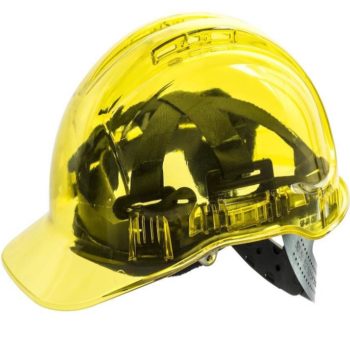 Digital advertising has had nothing if not a tumultuous time in 2017, not least in relation to brand safety, a term which really took centre stage this year. In a series of features reflecting on the past year, and looking ahead to what we can expect in 2018, ExchangeWire invites over 100 thought leaders from across the industry to share their views. In the latest installment of the series, experts share their predictions on how the brand safety discussion will play out next year.
Marketers will want more brand safety control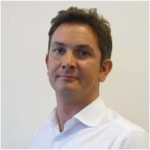 "Brand safety has been the driving force for marketers in 2017, with a recent survey revealing that 93% of marketing heads have changed their strategies based on transparency and brand safety. Marketers will seek to take more control over brand safety in 2018, being less led by agency agreements and more by insights from quality-focused RFIs. A blanket cover of outdated technologies – such as keyword processing, blacklists, and whitelists – and a lack of transparency on how brand safety tech actually works will not suffice next year. I expect marketers to be more savvy and assess what contextual brand safety really means for their specific brand. At the forefront of their plans should be real AI technologies, such as Natural Language Processing and semantic learning, as these play a critical role in understanding sentiment, mood, and emotion at page-level and determining the safety of a URL. By adopting these techniques, brands can enter the new year safe in the knowledge they will achieve a level of custom brand safety that really empowers their company to engage consumers and boost ROI."
Nick Welch, VP of Sales & Business Development, UK & North EU, ADmantX
Programmatic will continue to shine a light on brand safety
"Brand safety shot into the limelight this year, with many commentators being quick to point the finger at programmatic – suggesting that the increase in safety breaches directly corresponds with the rise of automated ad buying. But far from causing the problem, programmatic is shining a light on the issue; for the first time ever we can evaluate – and change – where ads are being placed in real time. I hope that 2018 will be the year that programmatic is recognised as a cure rather than a cause of the industry's brand safety woes, and all the talk turns to action to kick the issue to the side line."
Sacha Berlik, Managing Director for EMEA, The Trade Desk
Brand safety demands from brands will drive an uplift in certification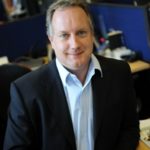 "Brand safety and fraud are probably going to get more focus and attention in 2018, building on the increasing calls for transparency and action we've seen over the last year, particularly if the issues continue to get coverage outside our media bubble in the mainstream news outlets. Buyers are going to be more demanding about what the entities in their supply chain can do reduce the risk from these issues so, consequently, the number of companies being certified on this is likely to increase. Currently, 50 are certified by JICWEBS against brand safety and 11 against anti-fraud. I imagine these would at least double due to initiatives such as the IAB's Gold Standard and increased calls that buyers only deal with companies that have had some form of external certification or verification. For example, a recent study said 93% of UK CMOs will only select agencies and suppliers that can prove brand safety and transparency."
Richard Foan, Executive Chairman, JICWEBS
There is a formula for success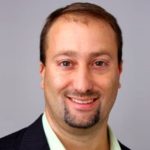 "From safety to nonhuman traffic (NHT)/invalid traffic (IVT) concerns, 'brand safety' has established itself as a loud topic of conversation in 2017. I have been saying for a while now that if brands truly care, then everyone else will soon fall in line. In 2018 it will remain important, and continue to evolve, as agencies won't want to lose clients over a risk that is so manageable. While no one vendor or agency is perfect, it has become clear that utilising all available tools, applying best practices, and remaining vigilant are all necessary to reduce risks. I believe more people will adopt the following formula for success in programmatic: (WL/TXT) (SV)+D; which is to say that buyers need a whitelist (WH) running on top of ads.txt-enabled sites (TXT), paired with a security vendor (SV) and increased diligence (D) in evaluating post-campaign reporting to ensure all parts of the formula line up. This will prove successful in scaling programmatic spend with confidence."
Marc Goldberg, CEO, Trust Metrics
Generic brand safety solutions will not be enough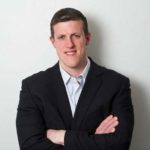 "Programmatic direct will continue to take market share from RTB as advertisers seek to reduce the risk of compromising environments. Publishers will see advertisers start to expect similar levels of brand safety, transparency, and (thanks to GDPR) consumer privacy, across display, mobile (web and in-app), and video. Generic brand-safety solutions, obtaining the IAB's Gold Standard, and efforts to avoid domain-level blacklisting will not be enough; in addition to enticing content-bundling options, advertisers will be looking for customised, real-time, cross-channel brand-safety solutions. The realisation that, when it comes to brand safety, one size definitely does not fit all, and good planning, delivers maximum reach with adeptly navigating their way around both unsafe and irrelevant content. Advertisers value the opportunities programmatic surfaces for them; many publishers are yet to. Publishers will need to make programmatic work more for them to benefit from the shift from RTB, by partnering with premium programmatic providers who will enable them the deploy a cross-channel data-driven sales strategy encompassing direct and programmatic options tailored to the publisher's inventory and audience needs to maximise yield."
Kevin McElroy, SVP, North America, Grapeshot
Whitelisting will drive media to commit to higher standards
"Due to various scandals this year, safety has become an increasing priority for brands that want to ensure their ads are not displayed beside inappropriate content or on fraudulent sites. As a result, many have turned to whitelisting trusted media sites through a customised process in order to have an additional layer of security – in particular, B2B-focused companies are adhering to campaigns with only whitelisted media. In the year ahead, we will see more media commit to higher standards of brand safety in order to be whitelisted. While whitelisting does limit reach and increase prices, we will see more brands adopt this in 2018, as they are more cautious about how their ad dollars are being spent. While whitelists aren't the sole answer to brand-safety concerns, it is certainly a good place to start and, in combination with other initiatives like ads.txt, will help create a solid foundation for transparency in the advertising ecosystem."
Dmitri Lisitski, Co-Founder, Influ2
Publishers will face pressure on how they get their traffic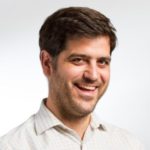 "Quality was the buzz word in 2017. Brand safety will be the next important thing. With 'fake news' all over, advertisers are going to look more closely at the content on which they spent their money. It's not a problem of whitelisting domains or selecting specific sites, but of the content and semantics of those sites. Secondly, platforms are going to bring more internal fraud tools to the market. Fraudsters learn fast how the big guys work, so small platforms' nuances will make the difference in detecting and stopping fraud. Finally, more and more pressure is going to go to publishers and how they get their traffic. Publishers buying cheap and low-quality traffic will receive less and less demand, thanks to detection and optimisation tools that will appear in 2018."
Gorka Zarauz, Chief Quality Officer, Smart
Ads.txtBrand SafetyPredictions