Experts Share Predictions on the Digital Audio Ecosystem in 2018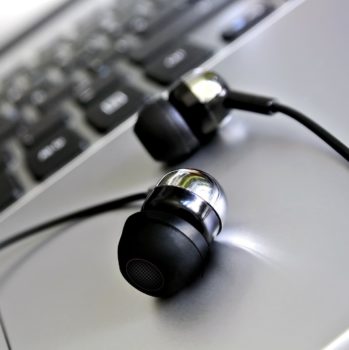 Programmatic audio has seen great strides in 2017; and as technological capabilities continue to advance, alongside the changing consumption of audio, 2018 looks set to see some interesting developments. In a series of features reflecting on the past year and looking ahead to what we can expect in 2018, ExchangeWire invites over 100 thought leaders from across the industry to share their views. In the latest instalment of the series, experts deliver their opinions on the evolution of digital audio.
Expect to see increased brand marketing investment
"Considering that music fans listen to nearly 10 more hours of music a week than they did just two years ago, it seems inevitable that brand marketing investments in the audio space will be quick to follow. This is already happening as the world's biggest advertiser, Procter & Gamble, has reallocated major amounts of ad spend into audio. Of course, any advertiser looking to follow P&G's lead will need to ensure that their advertisements in audio, whether through music or podcasting, enhance (not interrupt) the fan experience."
Rosemary Waldrip, VP of Marketing, Music Audience Exchange
Open marketplace monetisation will drive growth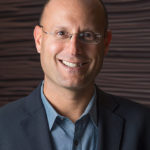 "In 2018, digital audio and podcasting will increasingly be embraced by broadcasters, agencies, and advertisers worldwide as an effective medium for reaching target audiences. The widespread adoption of smart speakers will continue to play a significant role in the utilisation of digital audio as a meaningful and powerful marketing vehicle. In addition, the ability to programmatically monetise all forms of digital audio through open marketplaces as well as private exchanges, including music, talk, and podcasts, to deliver relevant and actionable messages in a highly targeted manner will also contribute profoundly to the growth of the industry."
Neal Schore, CEO, Triton Digital
An increase in hyper-targeting through digital audio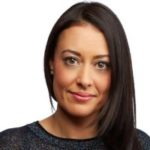 "Digital audio has had a fantastic year and advertisers have been reaping the rewards of innovations in the space. The latest AA Warc report in October forecast an overall increase in ad spend for 2017 of 19%, compared with 2016. This is more than six times higher than the overall UK ad spend forecast increase of 3.1%. Advertisers and brands are clearly seeing the benefits of investing in this medium. It's not surprising, as according to the Q3 2017 Rajar report, 61% of the population tune into digital radio every week, which presents advertisers with huge market opportunities. Innovations in technology for digital audio are helping to propel the medium even further. Properties such as Instream+ allow commercial partners to more accurately target listeners thanks to 'logged-in listening'. Wickes, Jaguar, and Lidl are just a few of the brands that have seen real success in this space, with dynamic creative personalised to listeners, allowing brands to reap the rewards, whether that be to improve brand loyalty, boost test drives, or increase footfall. We expect this exciting trend of hyper-targeting through digital audio to increase further in 2018, as more brands realise the business benefits."
Nadia Holmes, Head of Digital Audio, Bauer
2018 will see advanced levels of sophistication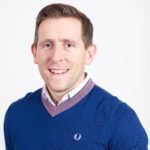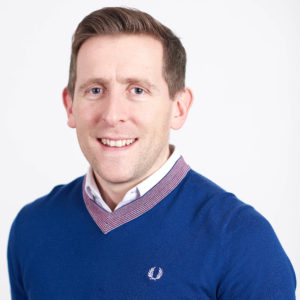 "This year we've seen forward-thinking brands deliver impactful digital audio campaigns powered by intelligent measurement tools such as DAX's Listener Insight ID. Brands now have access to deeper audience insights on digital listening that allow them to plan, optimise, and measure their campaigns in a way that simply wasn't possible before. In 2018, we expect to see advertisers deliver advanced levels of sophistication using digital audio alongside TV, OOH, and other online formats."
Oliver Deane, Global's Director of Commercial Digital, DAX
More demand means more data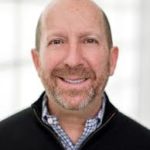 "As we head into 2018, the audio renaissance will accelerate and more people will realise you can close your eyes, but not your ears. Voice activation, programmatic channels, connected devices, podcasting and data-driven creative will pique the interests of advertisers, platforms, publishers, agencies and consumers. As this holiday season drives the penetration of voice-activated devices like Amazon Echo and Google Home, device owners will adapt them as a go-to for music and on-demand listening. In response, brands will create voice-activation and connected device strategies for the home, enabling innovative consumer marketing strategies. Further, brand marketers and consumers will demand that voice-activation experiences follow a permission-based model with personalised creative. Programmatic audio came into its own in 2017. Next year, as holding companies move audio to a more holistic, data-driven planning process, more agencies will use reporting, automation and optimisation that allow greater accountability. Podcasting will continue to grow listening hours in 2018. More marketers will market products in podcasts to niche and mass appeal titles. New breakout shows will hit our ears and more data will become available, making it easier for advertisers to justify spend."
Les Hollander, Global Head of Ad Products & Partner Sales, Spotify