Sizmek Announces Total Transparency; Dentsu Aegis Network Acquires HelloWorld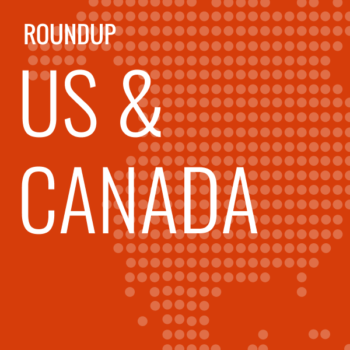 ExchangeWire rounds up some of the biggest stories in the US/Canadian digital advertising space. In this week's edition: Sizmek offers transparency across its AI-enabled platform; Merkle acquires HelloWorld; Vistar Media partners with LiveRamp; IAB & 4A's release long-form video terms; and Madison Logic and Marketo partner.
Sizmek Announces Transparency Across AI-enabled Platform
Advertising platform company, Sizmek, is now offering full pricing transparency with its AI-enabled platform across its media, creative, data, technology, and service-related costs. This move reinforces Sizmek's commitment to empower and differentiate agencies and advertisers with increased visibility, control, and performance over their media planning and buying.
Mark Grether, CEO, Sizmek tells ExchangeWire: "Agencies and advertisers are consistently forced to compromise transparency for performance. In order to solve for this, and empower our clients, we are offering total transparency in regards to pricing and control. Platform fee, media costs, and data costs, any ad serving, and services will all be visible. We will also provide the control they need by offering true insights into AI-driven models."
This announcement comes on the heels of a study from the World Federation of Advertisers (WFA) where they found that 90% of advertisers look specifically for providers that offer greater transparency; and offering transparency into the cost of a media plan allowed agencies the ability to better evaluate and communicate ROI to their clients.
Dentsu Aegis Network Acquires HelloWorld
Global media group, Dentsu Aegis Network, has acquired digital marketing solutions provider focused on promotions and loyalty, HelloWorld, that will roll into Merkle's loyalty division. The acquisition aims to further improve on the agency's people-based marketing offerings, including loyalty solutions, performance media, customer relationship marketing, customer experience, and enterprise technology services.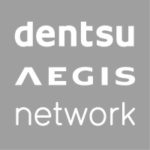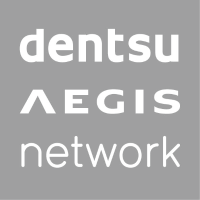 "The acquisition of HelloWorld increases our collective scale in providing loyalty strategy, technology, and engagement services that support the lifecycle of our clients' programmes, across industries", said Michael Hemsey, executive vice president of Merkle Loyalty Solutions. "Bringing together two recent Forrester Loyalty Wave strong performers makes us one of the most significant and strategic players in our industry. We will continue to expand our global client roster, working with brands that leverage the sophistication of our people-based loyalty marketing and technology solutions."
"HelloWorld and Merkle share the vision to help our clients transform their marketing through insight-driven personalised experiences", said Peter DeNunzio, CEO of HelloWorld, who will retain his position. "Leveraging the growth we have seen in recent years, and joining forces with Merkle, creates a true industry leader in people-based marketing solutions. Adding HelloWorld's expertise in promotion and loyalty to Merkle's comprehensive suite of solutions, our combined organisation offers clients world-class capability, from acquisition, to retention, to ultimate loyalty in the brand-consumer ecosystem."
Vistar Media & LiveRamp Partner for DOOH Targeting
Geospatial technology company, Vistar Media, and identity-resolution company, LiveRamp, have partnered to provide marketers with highly granular and scalable audience targeting capabilities for digital out-of-home (DOOH) media. Through the partnership, both companies will support first-party audience targeting from online and mobile, into the offline world of DOOH media.
Using LiveRamp's IdentityLink, Vistar can create an affinity map of marketers' first-party audiences' real-world movement patterns, and then activate OOH media based on those movement patterns with device ID targeting.
"Marketers care about reaching their target audiences through the same strategies, regardless of channel. That's what we find exciting about our partnership with LiveRamp – marketers can now use their own first-party data to engage the same precise segments as they do online in the physical world, through highly engaging digital out-of-home media. It's about the ultimate brand goal (reaching the right consumer, wherever they are, with the right messages) and now we can fully integrate DOOH media into the broader omnichannel, data-driven marketing mix", Matthew Schuster, chief revenue officer, Vistar Media, tells ExchangeWire.
IAB & 4A's Release Terms for Long-Form Video
The Interactive Advertising Bureau (IAB) and 4A's (American Association of Advertising Agencies) added a key addendum to the standard Ts & Cs, with a new set of terms and conditions for long-form video. The new guidelines are designed to reduce the delays and expenses inherent in preparing multiple, custom agreements, which are currently the norm across the industry.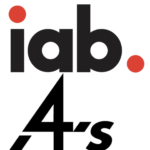 The additional terms define long-form digital video as professionally produced content, eight minutes or longer in duration, that is dynamically ad served and delivered in a digital environment, and intended to be used by buyers and sellers, voluntarily, to help address the technical and business issues specific to long-form digital video advertising.
The addendum includes definitions and provisions related to viewability and brand safety, cancellation and termination provisions for unified buys, terms for audience composition and demo-guaranteed campaigns, ad tag/materials preparation, testing, and notification, definitions and use cases for first-party versus third- and fourth-party ad tags, and rules and processes for handling report and measurement discrepancies.
"Video continues to grow as both a driver of revenue and ROI for buyers and sellers alike", said Randall Rothenberg, CEO, IAB. "Coupling that with the scarcity of long-form video, puts pressure on the marketplace – and makes transactional guidance an imperative. It will be invaluable to have the new long-form video terms and conditions at-the-ready before this year's Digital Content NewFronts."
"As the media landscape continues to evolve with the convergence of TV and digital, there's a need for faster, more agile processes", said Marla Kaplowitz, president and CEO, 4A's. "This addendum for long-form video will enable buyers and sellers to begin with a common point of reference, which they can choose to evolve or refine based on their own needs."
Madison Logic Partners With Marketo
Account-based marketing (ABM) platform, Madison Logic, have joined the Marketo Accelerate Partner ecosystem to integrate their ActivateABM platform into the Marketo Engagement Platform, to help unify targeted advertising and lead generation for their customers.
Tom O'Regan, CEO, Madison Logic, tells ExchangeWire: "Previously, marketers leveraging both ActivateABM and Marketo had to manually move insights and data from their account-based marketing programs into their Marketo instances. The two platforms did not talk with one another. But now this information transfer happens in real time, allowing for nearly instantaneous optimisation of both nurturing campaigns and ABM programs. Joint customers no longer have to run these programs in two parallel tracks. This integration allows their teams to create hyper-relevant campaigns for each prospect account as soon as they interact with ads, content, and nurture campaigns, moving them more quickly through the pipeline and conversion."
This partnership continues Madison Logic's integration in the martech stack, building on their recent announcement of new CRM integrations, solving the need for full-funnel attribution and visibility into how marketing programs are performing.