Quality & Brand Safety is Possible with Programmatic Native
by Lindsay Rowntree on 10th Apr 2018 in News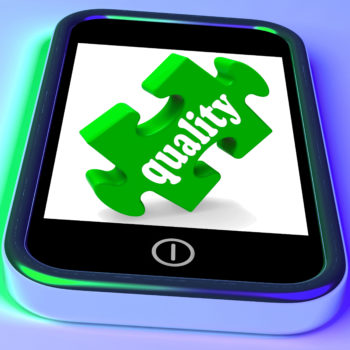 In association with Ligatus
As advertisers and publishers strive to understand the value of context, in the wake of quality and brand-safety concerns, does programmatic native advertising hold the answer? Ahead of his participation in a panel discussion at ATS Madrid, on the topic of how to maximise monetisation opportunities for publishers beyond the traditional routes, Alex McIlvenny (pictured below), VP sales Europe and country manager UK, Ligatus, explains why native is the key to achieving quality and brand safety in programmatic.
The proliferation of information communicated today over the internet has evidently changed the way we consume media. Online users have begun to question the convenience and relevance of traditional advertising media due to the speed of communication and profusion of information sources that have become increasingly pronounced. If an advertising format is intrusive on the user's online experience, they end up growing a resistance to it and, thanks to today's technology, they can even have the possibility to block those ads – and publication sites – entirely. It has become a recurring problem for the traditional advertising ecosystem, as this medium reflects a disruption to the user experience. Measures, such as adopting ad-blocking software, have become more prominent; and some users have taken that extra step in showing their displeasure by blacklisting sites that allow these types of disruptive adverts. As a result, publications that carry advertising have observed falling ad revenues, and an adaptation for the modern online consumer has been necessary.
While advancements in technology have empowered users, they have also empowered the advertising industry to discover better innovations to fit changing consumer needs. With that said, personalisation and quality have become key drivers for advertisers to retain their users' interest. With greater personalisation and quality of ads, publishers would possess the ability to better serve their viewers with more engaging pieces of content, and better serve their client's campaign with higher response rates. Programmatic advertising, in particular, has proven to not only provide a great solution for display and video ad units, but also in the landscape of native advertising, so as to capture their users' attention and better engage with them.
One of the hottest trends in the digital advertising world is, in fact, programmatic native advertising. But why native, you may ask? How does it deliver better engagement? And what are the benefits for advertisers and publishers alike? First of all, native advertising provides relevance, as it is content-based. Rather than being an intrusive format, 'native' delivers educational, informative, and entertaining content that blends seamlessly with the look and feel of the site to appear like organic content. Secondly, native ads provide convenience, as their content is consistent with the editorial environment in which they live. Therefore, native formats are entirely respectful of the user experience. Native's purpose is not to 'trick' the consumer – it stacks up to par with the editorial content on that platform – but rather, it is content meant to engage consumers by providing solutions to their needs. In doing so, native advertising provides higher levels of brand trust and affinity and, therefore, increases engagement and drives business results.
With the addition of programmatic as a global buying channel for native advertising, it respects quality requirements, as it is tailored to both performance and branding campaigns; performs well without clickbait; is personalised; and, above all, ensures brand safety. These aspects tie back to the notion of quality, as quality is critical to achieve a transparent and brand-safe environment. Ligatus, for example, recently partnered with award-winning fraud-detection platform Forensiq, to ensure that we identify malicious activity and eliminate bad actors, obtaining higher quality traffic.
Native advertising breaks through the disruptive nature of traditional advertising, as it attracts users naturally and based on their real interest, enabling them to process the ad by interacting with its meaningful content, leading to advantages such as greater click-through rates, shareability, and conversions. In comparison with traditional advertising, such as banner ads, key figures show that native advertisements are looked at 52% more often, that 71% of consumers resonate more strongly with the brand given native's relevant content, and that users have an 18% higher purchase intent to increase the odds of a sale.
Native is here to stay
Publishers' pursuit of higher value inventory, and advertisers' pursuit of effective, engaging, and non-intrusive content, continues to push forward the growth of native advertising. In fact, the advantages of native, compared with traditional media, have led the way to it becoming a prime medium in the video ad industry to better fit the needs of today's modern consumer. Thus, native advertising is not a channel so much as it is a strategy that meets users' needs and captures their attention. In a constantly shifting world of digital media, what is certain is that native advertising is here to stay.
We always stand committed to being respectful of the user, preserving publisher credibility, and protecting advertisers' brands, because the campaigns we serve, and the publishers we work with, are our main ambassadors.
Ligatus offers an extensive and worldwide reach in premium publishers with several ranges of placements: text-image ads at an article-end position; in-feed; in-read; and native video that reaches the perfect target, thanks to our algorithm, semantic matching, retargeting, and other features.
In Spain, we are consistently expanding our reach with a current network of more than 180 premium partners such as La Vanguardia, El Mundo, La Voz de Galicia, or the regional media of Vocento, among many others. Beyond this high-quality network, we offer our own programmatic DSP, LiquidM – one of the first mobile DSPs on the market – to ensure a full self-serve and transparent platform for publishers, advertisers, agencies, and trading desks, supporting all native advertising formats.
Ligatus' Alex McIlvenny will be one of a host of experts on stage at ATS Madrid on 12 April, discussing the challenges and opportunities within the Spanish programmatic and ad-tech industries. Limited tickets are remaining to this sell-out event.