97% of Targeting Strategies Have No Targeted Creative: Q&A with Oli Marlow Thomas, Ad-Lib Digital
by Lindsay Rowntree on 17th Apr 2018 in News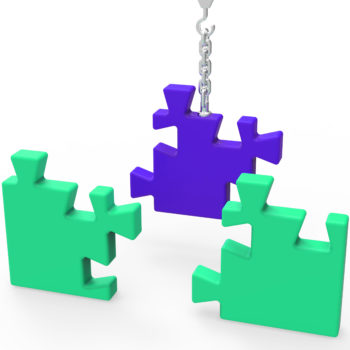 A few years ago, the relationship (or lack thereof) between programmatic and creativity was one of the hot topics of digital advertising, as programmatic advertising started its steady rise. With recent, greater challenges having taken the fore, the creative-versus-programmatic debate has taken a backseat, but does that mean the situation has improved? ExchangeWire speaks exclusively with Oli Marlow Thomas, founder of Ad-Lib Digital, about why creative still needs to be part of the programmatic conversation.
ExchangeWire: Why is there still such a disconnect been effective use of creative and programmatic media? Can media and creative agencies work more closely?
Oli Marlow Thomas: They should absolutely be working more closely together! For example, a detailed understanding of the buying strategy is crucial to delivering relevant, personalised creative; but too often the right questions aren't being asked. In my view, this comes down to three main issues:
Technical skill: Firstly, the technical skills are vastly different. Media agencies use data management and demand-side platforms. Many creative agencies are still going through the process of upskilling in media tech to leverage the programmatic opportunity for creativity. It's important to remember that the digital creative opportunity is as much provided by technology as the 'big idea' itself.
Agency silos: Some of the larger media agencies struggle to prevent their skills becoming siloed. To unlock the potential of creative, there needs to be seamless communication between the planner, trader, and creative agency. This is virtually impossible when structures and agency billing models require multiple deployment touchpoints for clients.
In-housing & agency pricing model: There is a shift to clients using consultancies to in-house their key tech partners. This adds an additional complexity to agencies and means their tech can lack a competitive edge. As clients have a better understanding of their audience and media buying strategies, there will be a need for more tailored creative. Creative agencies are yet to innovate from the hourly fee model to create a client-centric model that takes advantage of the opportunity programmatic presents.
How can data and creative be used more in tandem by advertisers than they are currently? What are the challenges in doing this?
Ninety-seven percent of all targeting strategies currently have no targeted creative. All the effort that is put into deploying audience strategies, targeting the right context, and building out extensive programmatic buying strategies, is not leveraged if the message isn't equally targetable. The ability to really leverage data comes down to access and education.
Without easy access to data, making informed decisions becomes a very difficult and complex challenge. These days, data is housed largely in ad servers and DSPs, and the focus is often on the media performance, with little regard for what is happening on the creative side. With advertisers in-housing, they will begin to receive a wealth of insight that they have never had before.
Education is the requirement for industry skillsets to broaden. To unlock the creative opportunity, advertisers need a partner or employees who have an understanding of creative, media, data, and ad serving.
The challenge really is the role of the agency, the time it takes to do this well and finding the right people.
What is Ad-Lib and how can it bridge the gap between creative and data?
Ad-Lib is a workflow-optimisation and reporting technology that partners with brands and agencies to align creative messaging and put an emphasis on creative like never before. We take a scientific approach to the way that creative is deployed and ensure that the targeting strategies and the messaging are always aligned. Eighty-five percent of large brands have deployed a DSP and DMP, but the access to creative tech is largely nonexistent. Ad-Lib has partnerships in place with Google and Facebook, which allow us to leverage signals to trigger and test the most relevant creative messaging. Ad-Lib doesn't buy media – we just ensure the messaging is being optimised.
What are advertisers missing out on by not considering creative as a fundamental part of targeting and ad delivery?
Ad-Lib has seen situations where major brands are deploying thousands of DMP segments and buying strategies for all users to see the same message. We know when creative is aligned, and dynamic is deployed across video, display, and native, we can significantly improve performance. Ad-Lib is extremely interested in helping make advertising more useful to the consumer. We have run activity flagging delays on the railways and the opportunity to acquire sports packages before a game. This is not possible without a real-time partner like Ad-Lib.
Would GDPR provide any barriers to using consumer data to deliver more targeted creative?
Ad-Lib has partnered with Google and Facebook. With media consolidation (70% of media is now bought via these channels) it makes sense to leverage these partners and share creative learnings across platforms. Google and Facebook, with their user ID, have avoided some of the complexity of GDPR and will continue to have a wealth of data as their users are logged in. The challenge is for creative partners who rely on third-party data segments where data has been collected without user consent. Ad-Lib also has the opportunity to recognise, in real-time, the context of a site and try to deliver tailored creative using context.