Bloomberg & Twitter Look to Monetise APAC Demand for Credibility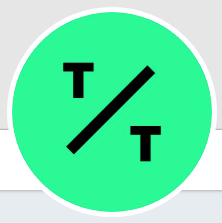 Amidst the growing amount of falsehoods that can be found online, Bloomberg and Twitter have joined forces with a pledge to provide Asia-Pacific advertisers a platform that carries credible content.
The business news and social media companies last December unveiled their 24/7 live streaming service, coined 'TicToc', which was pitched as a the "first and only global news network built for Twitter".
Expanded to include Asia last month, the platform now would feature content, including video, localised for regional markets.
The service currently has more than 216,000 followers on Twitter. It also clocks between 750,000 and one million viewers a day, according to Parry Ravindranathan, Bloomberg Media's international president and managing director.
In addition, TicToc encompasses a team of 12 who are based in Hong Kong and focused on creating original content for the region.
Ravindranathan noted that the joint offering had gained traction in the U.S., where it was first launched, with seven clients from various sectors selected to be "founding sponsors".
"The initial response [and] economics have been great for us and Twitter. The days of free content for anyone, [whether news] media or social media platform, isn't working anymore. This is what makes this [partnership] successful", he said.
Maya Hari, Twitter's Asia-Pacific vice president, added: "For marketers looking for an association with news and credible sources, at a scale and speed at which they would like to reach consumers, this is a great offering."
Consumers today also were consuming so much more video, Hari said, noting that consumption of video content on Twitter had doubled in the past year and continued to grow. Paired with credible content as well as localised coverage, she added, the news streaming service provided the combination that marketers sought.
She further noted that the social media platform had been pumping in investment over the past 12 to 18 months in technology that would help make live video discoverable.
Teams from both companies had begun approaching marketers about TicToc and offering packages that included pre-roll and mid-roll ads on live or highlight coverage, she said.
Ravindranathan added that the partnership also paved the way for new and better user experiences, bringing together the technology expertise and experience of the two companies.

Hari concurred, pointing to the industry's development efforts and focus in the past year on ad formats and video.
According to Ravindranathan, both companies already had been experimenting with their respective ad-tech tools and ad experiences, including capturing ad-related data. He stressed the potential for melding both companies' knowledge to create new ad formats, but declined to provide further details at this early stage.
What remained the same, though, was the focus on verification and ensuring the veracity of its news coverage, the Bloomberg executive said, adding that the news organisation had a team of editors dedicated to verifying its content before it was put on Twitter.
And advertisers concerned about brand and ad safety could more easily pull an ad from the social media platform, compared to TV, he said.
He noted that the ability to see conversations on Twitter, even while the news was breaking, also offered an interaction with consumers that marketers might not have with another medium.
Ravindranathan said: "We're seeing a fairly big shift to make sure there's better content out there. Fake news has become so disruptive that it's forcing a change. There was a time when media companies didn't know how to deal with a social media platform. Now, you see more collaboration around such platforms and media companies to create more credible and better content."
When asked, both executives declined to say how much each company was getting from the TicToc collaboration.
TagsAd FraudAdvertiserAPACAudienceContentNewsPublisherSocial MediaTwitterVideo