Closing the Door on 'Open': Getting Back to Private Transactions
by Lindsay Rowntree on 2nd May 2018 in News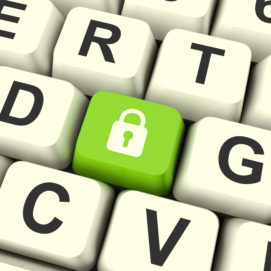 In association with Smart
It's hard to argue against the fact that programmatic advertising is now a steadfast form of media for advertisers globally. By 2019, more than four out of five U.S. digital display ad dollars (USD$45.72bn [£32.22bn]) will transact programmatically, according to eMarketer.
Does that make it perfect? Certainly not, and many limitations that exist within programmatic advertising have been brought to light in the past 12 months, causing a re-evaluation of programmatic from both buyers and sellers.
Following their recent announcement as the first independent publisher full-stack platform to integrate programmatic guaranteed with Google's DBM, Michael Nevins (pictured below), CMO, Smart, explains why the future of programmatic's success will be underpinned by deal-based ID trading. This involves a system-generated number assigned by a publisher or supply-side platform (SSP) that can be used by buyers to target pre-specified inventory and works across all manners of private programmatic trades.
Buyer evolution
Buyers are becoming smarter, better informed, and demanding greater control of the supply chain. This, in turn, is beginning to highlight the limitations of programmatic trading.
This does bring about challenges: buyers want it both ways, they want guaranteed inventory in a premium context; yet they also want to buy easily at scale. Sometimes those desires for both quality and quantity cause conflict.
The open exchange has come under fire. Ad fraud and a general lack of transparency have resulted in a backlash against the open programmatic marketplace. P&G recently reported that it had cut between USD$100m (£70m) and USD$140m (£99m) in digital ad spend in a single quarter, due to brand-safety concerns and ineffective ads. As more brands get on board with Marc Pritchard's call for better quality control in the digital ad space, we're seeing a massive shift in how advertisers spend programmatically. Currently, a vast number of publisher sites are packed with too many poorly performing ads. This has led to a disheartening trifecta of horrible consumer experiences, frustrated advertisers, and embattled publishers, with an overall dip in quality. Therefore, advertisers should be pushing for better user experiences through less-intrusive formats and having fewer ads. At the end of the day, it's not as much of a format issue as it is a scarcity issue. The scarcity of digital ads on publisher sites will inevitably result in better publisher monetisation, user experiences, as well as higher levels of engagement.
From 'open' to 'closed'
Yet programmatic continues to grow; so it's evident that brands aren't willing to give up the massive efficiencies that go hand-in-hand with an automated buying process. Nor should they be. Programmatic is more than the open marketplace, and smart brands seeking quality, coupled with efficiency, are shifting their dollars into forms of programmatic buying that allow them to achieve that. As such, spending on private marketplace (PMP) and programmatic direct deals continues to accelerate. These type of deals are expected to represent a collective 79.6% of total programmatic spend by 2019.
As invitation-only, real-time auctions, PMPs give brands control over where their ads appear, especially with the curation of inventory, which makes it easier for publishers to package premium inventory and execute agreements with brand partners. Similarly, programmatic direct allows advertisers to buy guaranteed ad impressions in advance from specific publisher sites, ensuring full delivery of their campaigns in the best context for the brand.
The shift to private, direct relationships helps buyers maximise their media spend and ensures that the lion's share of that value is realised by publishers.
Going backwards to go forwards
The open marketplace has served both advertisers and publishers well. But as the scale of inventory reaches unprecedented levels, and the challenges that go with that gain centre stage, there is a need for a change of course.
The shift away from the open exchange and back to these private-buying methods addresses many top advertiser concerns, while maintaining a high degree of efficiency and automation.
Relationships rule
Ultimately, no matter the level of automation that becomes possible via technology, people – and, yes, advertisers are people – desire a direct connection and relationship when they transact business. Buying privately via PMPs and programmatic direct enables that direct relationship between buyers and sellers, which greatly increases comfort levels and confidence, while instilling an added sense of value.
Transparency & control
Not only do PMP and programmatic-direct deals provide insight into whom you're buying from, they also enable advertisers to understand exactly what they're buying in terms of placements and audiences. This added transparency allows advertisers to target audiences in a more meaningful way and ensures they're reaching customers in contextually relevant environments. Intelligent audience targeting and proper controls over inventory placement and price transparency are two elements that have been sorely lacking on the open programmatic exchange. Buyers want greater accountability from agencies and intermediaries, and PMP and programmatic direct deals deliver.
Implications for buyers
As was heralded from the launch of PMPs and programmatic direct deals, greater sophistication in ad buys has been touted as a primary benefit. Publishers often protect premium inventory for sale on direct models. These deals give advertisers access to more advanced and higher impact ad formats, as well as the ability to transact on viewability. We believe that the next wave is programmatic direct. Programmatic direct allows advertisers to purchase a 'guaranteed' volume of inventory in advance, as they have traditionally done in conventional direct sales, but now through programmatic pipes in a curated, contained environment. Publishers and buyers, thus, gain complete control over their campaigns by committing themselves to the distribution framework, volume, and pricing in complete transparency.
As a part of this dynamic, the 'deal discovery' marketplace offers buyers a unified view of the complete range of deal opportunities offered by the SSP, within the DSP. In this way, publishers provide buyers with media opportunities that are immediately actionable, dramatically simplifying the buying process, while ensuring a high degree of quality.   
Programmatic has brought many welcome efficiencies to the digital ad-buying space, and the current course correction will enable advertisers to move past the concerns around quality and transparency that have been under a particularly harsh spotlight this past year. The shift to PMPs and programmatic direct will continue, as both advertisers and publishers seek to balance the efficiency of programmatic with the desire for deeper relationships and controls. In these so-called 'private gardens', publishers will regain control of brand marketing and inventory, while advertisers will be progressively reassured on campaign and audience relevance, as well as benefit from quality and price transparency.
TagsDisplay