AI the Next Industrial Revolution: Q&A with Jeffry van Ede, Co-Founder & CEO, Simplaex
by Sonja Kroll on 6th Jun 2018 in News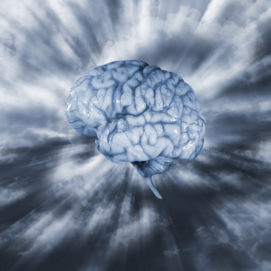 AI has recently pushed programmatic to new heights. But how are the new regulations regarding data privacy going to impact AI and machine learning? ExchangeWire discusses the future of AI with Jeffry van Ede (pictured below), co-founder & CEO, Simplaex.
ExchangeWire: After a funding round in 2017, Simplaex recently raised further capital. Where are you investing and are you already seeing benefits from your investments?
Jeffry van Ede: We're definitely seeing the benefits from the investments as it pertains to recruiting – hiring world-class data engineers and data scientists. We're also increasing our investment in marketing through PR, content, and strategic industry events.
Furthermore, we brought on a senior executive to lead our new division that will be developing a white-label solution that enables SSPs and publishers to progress from an ad unit infrastructure to an audience-based performance model, delivering exponential value to both advertisers and publishers.
Finally, we opened up our new UK office to bring our AI-first app-retargeting platform to brands and agencies in the country.
Simplaex has recently set up an office in the UK. What are you concentrating on in this market?
On one of our core products, Simplaex Engage, a new in-app retargeting solution. Thus far, we have served mostly direct advertisers. Towards the end of 2016, we were asked by a large German agency to support their entry into programmatic retargeting. To date, they served their clients only with Brand and UA campaigns. Knowing that, we helped their in-house teams to extend their services to their customers with our AI technology, we were encouraged to offer our services also to other agencies that want to advance in in-app retargeting.
'AI' is the big buzzword in programmatic at the moment. How does AI benefit the ecosystem?
AI, or more specifically machine learning, is propelling programmatic capabilities to new heights, in terms of delivering the right message, to the right person, at the right time, and at the right price. Also, AI is by far the biggest accelerator for generating new insights into data, which in turn opens up opportunities that were not previously recognised by humans.
Machine Learning takes in more data and processes it faster than the human mind. With all of this speed, it not only generates better campaigns, but it also increases efficiency. Machine Learning can determine which targeting segments are working better than others and reallocate budgets in seconds. This technology also has the ability to make itself smarter based on past performances. Just as humans do, AI teaches itself how to do better and gradually gets smarter as it works.
Which effect will the GDPR have on the use of AI in advertising?
GDPR will have an enormous effect on the way that you profile users and audiences, and the actions that you take accordingly. Some even say that GDPR is an AI-killer, given the fact that, for instance, informed consent is needed, or because of the required ability to withdraw consent from profiling algorithms.
While GDPR rules are challenging – AI systems extract insights from the data they are fed. And machines can't take into consideration factors that exist outside of the data as it is presented. This means that the system is not going to comply with GDPR unless humans explicitly program AI systems accordingly.
Although the purpose of AI is to automate tasks without the need for human intervention, AI requires substantial human influence to perform as expected. GDPR emphasises the importance of that human influence and simply introduces a higher level of accountability for humans and the machines they use to make decisions.
Where do you see AI going in the future?
Our world is headed in an unimaginable direction. Results from AI initiatives are mind-blowing and exceed consumer and company expectations. I would not be surprised that AI will potentially bring on a second Industrial Revolution. According to USNews.com, scientists anticipate AI to reach human capacity by the year 2040, which is realistically only 22 years away.
Also, when it comes to the advertising industry, the only limit is our imagination. The holy grail of advertising – the right message, to the right person, at the right time – will soon reach perfection. Although we have seen a lot of progress over the last couple of years, the near future will show us that we still have lots of room to improve.
What role will Simplaex play in that future?
Simplaex is a pioneer in the programmatic ecosystem and part of a leading coalition that is pushing AI to new levels. This year, we will release a new product that clearly demonstrates what AI can do for the advertising industry. Analogous to a human brain, our core AI acts like a central nervous system that consumes information for a large number of sensory organs, i.e. supervised and unsupervised ML-algorithms. In order to take effective real-time decisions, this Bayesian-based core makes optimal autonomous actions to adapt to changes in significant factors governing the demand and supply in the advertising market. At the same time, it keeps up to speed with dynamically evolving user behaviour, constantly updating user valuation while minimising exploration costs.
Further ahead, our data engineers and scientists are testing various AI models that empower consumers to proactively interact with brands, instead of merely clicking on ads that are presented to them. Hence, the Simplaex mission is to be an influencer on shaping the future of advertising; and it is our ambition to continue to push the boundaries of this industry.
TagsAIGDPRRegulation