AU Consumers Slow to Act on Privacy Concerns; Singapore Programmatic Ad Spend for Travel Audiences Grows 280%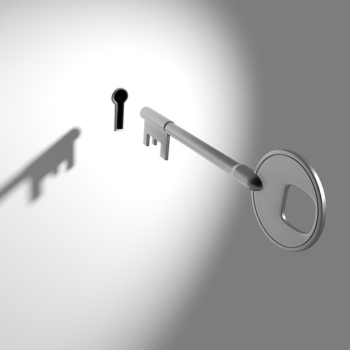 In this weekly segment, ExchangeWire sums up key industry updates on ad tech from around the Asia-Pacific region – and in this edition: AU Consumers Slow to Act on Privacy Concerns; Singapore Programmatic Ad Spend for Travel Audiences Grows 280%; Alibaba Builds AI Copywriter for Marketers; Addressable TV Will Better Arm AU Broadcasters; MCN Launches TV Ad Management Platform; and iProspect & Ashoka Ink APAC Partnership to 'Drive Change'.
AU Consumers Slow to Act on Privacy Concerns
A large majority of Australians believe it is unacceptable for companies to collect personal data to tailor ads, but few actually do something about it.
Some 92% said it was unacceptable for organisations to collect personal financial data, while 89% said likewise for health and financial data, and another 89% said companies should not be scraping contents of messages or email for the purpose of tailoring ads and offers to consumers.
Less than 5% found such practices to be acceptable, according to findings from Roy Morgan, which interviewed 967 Australians for the study.
In addition, 80% would not want photos of their family shared with third-parties, while more than 70% would not want various personal data to be shared with third parties, including their mobile device's unique ID number, phone contacts, and financial data.
Despite concerns about their privacy, only 15% of Australians either "always" or "often" read terms of and conditions when signing up for online services. Some 54% rarely or never read them.
Roy Morgan CEO Michele Levine pointed to a recent survey the research firm conducted, which found 47% of Australians did not trust social media companies.
Morgan said: "One of the leading drivers of the distrust in social media companies is the perception that 'personal information is stolen and distributed' by these companies to their profit and the potential detriment of consumers."
He noted that, while the latest study had revealed that upwards of 90% found it unacceptable for businesses to use data to tailor ads and offers to consumers, such practices were "a core facet" of the business model of many social media companies that would boast of their ability to target ads to consumers, based on the huge amounts of data they collected.
"Clearly, there is a significant 'disconnect' here between the rights of consumers to expect a certain degree of privacy with regards to their personal information, and the business models of social media companies that rely on stockpiling data on consumers to sell advertising", he said.
Singapore Programmatic Ad Spend for Travel Audiences grows 280%
Spending on programmatic ad campaigns targeting travel audiences in Singapore climbed 280% year-on-year in 2017.
Advertisers also used niche audience segments to engage targeted customers for half of their campaigns, according to data services provider Eyeota.
The ad-tech vendor's Asia general manager Priya Khatri said: "As more consumers research and book their travel plans online, audience data will increasingly shape the evolution of digital travel advertising. Marketers are deriving insights from consumer attributes to enhance the performance and reach of their targeting campaigns. Understanding their interests and purchase motivations will help marketers successfully engage with their target audiences."
Eyeota's data revealed that budget travellers were 77% more likely to consider personal recommendations and online reviews when planning their trips. In comparison, business travellers were 98% more likely than average to assess frequent flyer or loyalty programmes when choosing an airline.
Alibaba Builds AI Copywriter for Marketers
The Chinese e-commerce operator's digital marketing unit Alimama has introduced a tool that can automatically generate product content for merchants and marketers.
Powered by artificial intelligence (AI), the copywriting tool uses deep learning and natural language processing technologies to learn from millions of existing samples on Alibaba's e-commerce sites Tmall and Taobao. It then taps this knowledge to generate templates from which marketers can choose to showcase their products.
To use the tool, advertisers input a link to any product page and click 'Produce Smart Copy' option to preview the copy samples.
According to Alibaba, the AI-based tool has passed the Turing test, which assesses whether a computer is able to imitate a human well enough so that another human is unable to tell the difference.
The copywriting tool can produce 20,000 lines of copy a second and is currently used by brands such as fashion retail chain Esprit and clothing brand Dickies. Marketers using the tool also can tweak the length and tone of their copy by indicating, for instance, that they want a tone that is "promotional", "functional", "fun", "poetic", or "heartwarming".
The AI copywriter is used, on average, almost a million times a day by merchants and marketers on Taobao, Tmall, fashion flash-sale site Mei.com, and wholesale buying site 1688.com.
Enabling AI to take over a portion of copywriting requirements would free up human copywriters' time so they could focus on more "richly creative work", Alimama said.
Its general manager of marketing, Christina Lu, said: "All the content produced by the AI copywriter is the result of applying deep-learning models, trained with large volumes of quality content created by humans. Human creativity is the cornerstone for the machine, which isn't able to replace the creativity of people."
Addressable TV Will Better Arm AU Broadcasters
Addressable TV will enable broadcasters to compete with the likes of Facebook and Google, by allowing advertisers to use first- and third-party data to target individuals or households and show different ads during the same programme.
More than 18.5 million Australians watch TV in an average week, including 16.5 million who watch commercial TV on a weekday. This meant that more than 90% of the population watched TV in an average week, according to Roy Morgan Research.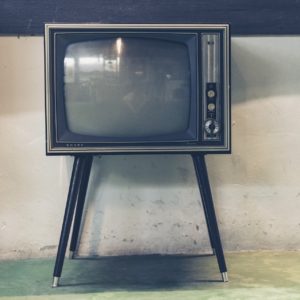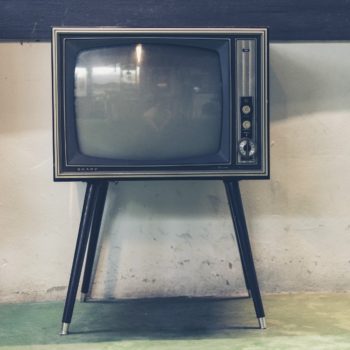 The ability, with addressable TV, to tailor and target ads to different consumers during the same programme would bridge the gap between the traditional TV advertising model and ad personalisation – enabled by big data analytics – that online platforms intrinsically provided.
Roy Morgan CEO Michele Levine said: "In the past, the increasing proliferation of online alternatives has presented a huge challenge to the revenue streams of Australia's commercial TV broadcasters such as Channels 7, 9, and 10, as well as pay TV providers such as Foxtel.
"The advent of addressable TV now gives Australia's commercial TV channels the chance to defend and grow their advertising revenue streams with personalised advertising that consumers will find increasingly relevant to their own situation", Levine explained. "The power of addressable TV to show relevant advertising to consumers will give commercial TV channels the chance to level the playing field that has, thus far, been tilted in favour of purely online competitors."
To fully tap the potential of addressable TV, he urged commercial TV operators to understand exactly who their consumers were and what drove their TV viewing habits.
MCN Launches TV Ad Management Platform
Multi Channel Network (MCN) has introduced a platform that it says will facilitate trading, tracking, and reporting of programmatic bookings for broadcast linear TV.
Called 'Smarthub', the new offering is available to agency groups in Australia and will "ease" transactions for bookings across MCN's linear subscription and free-to-air TV channels as well as digital video platforms.
"Programmatic TV bookings will be available to be booked against 40 targeted behavioural segments from [MCN's 200,000-home audience panel] Multiview as well as via OzTAM demographics", it said.
MCN's chief sales and marketing officer Mark Frain added: "Smarthub aims to help accelerate the adoption of automated trading, which is fast becoming the growth area for Australia's media sector, as clients can receive both the data segmentation and trading delivery benefits from digital, plus the mass scale and reach of linear broadcast television.
"With the increasing concerns around brand safety on video-based platforms, and tech vendors retreating from supply-side trading platforms, the solution also ensures the market can continue trading TV efficiently through a secure and locally produced portal", Frain said.
iProspect & Ashoka Ink APAC Partnership to 'Drive Change'
Performance marketing agency iProspect and social entrepreneurs network Ashoka have inked a partnership agreement to drive "change-making initiatives" across Asia-Pacific.
These would include workshops that aimed to identify synergies between media and technology companies, brands, and social innovators, they said.
There also were plans to introduce an employee engagement programme in which iProspect employees would be teamed up with Ashoka Fellows in Southeast Asia. These teams would provide advice on communications and digital marketing support.
Ashoka Singapore director Sumitra Pasupathy said: "Employees that are engaged with change-making skills bring a new culture of innovation and impact into the workplace. This partnership spearheads the development of a full ecosystem of change-makers for a better world."
Ad TechAdvertiserAIAlibabaAPACAustraliaChinaDataMedia SpendProgrammaticRetargetingSingaporeTargeting