China to Spend Most Time Watching Online Video; AU Users Find Most Biz Experience Disconnected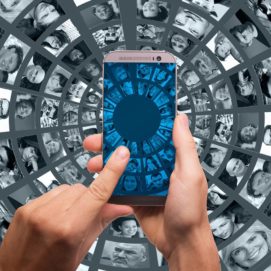 In this weekly segment, ExchangeWire sums up key industry updates on ad tech from around the Asia-Pacific region – and in this edition: China to Spend Most Time Watching Online Video; AU Users Find Most Biz Experience Disconnected; IAB SG Elects New Leadership Team; Most AU Consumers Don't Know How Apps Use Their Data; Sizmek Offers Bundled Programmatic Dynamic Creative Ads; and AANA Reviews Gender Guidance for Ads.
China to Spend Most Time Watching Online Video
Consumers in China, by 2020, will dedicate the most time watching online video a day at 105 minutes, compared to the global average of 84 minutes.
Russians are next, spending 102 minutes a day watching online video, followed by the UK at 101 minutes, according to Zenith's Online Video Forecasts 2018. The study encompasses all web-based video content including over-the-top services such as Netflix, video-sharing sites such as YouTube, and videos viewed on social media.
This year, consumers worldwide will spend 67 minutes daily watching online video, compared to 56 minutes in 2017, and are expected to set aside an additional nine minutes on average a day each year through to 2020.
The growth in consumption is driving a change in the way brands plan campaigns across both television and online video, Zenith said, adding that video accounts for almost all growth in total online consumption. It also is growing at a faster rate than media consumption.
Jonathan Barnard, Zenith's head of forecasting and director of global intelligence, said: "Smartphones with high-speed data connections make high-quality video available to people on the move and smart TV sets give viewers unparalleled choice in the living room. The rapid rise in video viewing makes online video the world fastest-growing advertising format, creating new strategic and creative opportunities. Brands that do not currently have a strategy for online video need to think about getting one."
According to Zenith's projections, online video ad spend climbed 20% last year to hit USD$27bn (£20.38bn) and will increase 19% this year. It will continue to grow an average of 17% a year through to 2020, when online video ad expenditure will hit USD$43bn (£32.46bn).
Video accounted for 27% of online display ads last year and is projected to grow its share to 30% by 2020.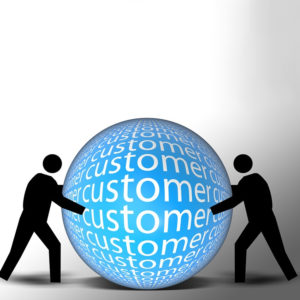 AU Users Find Most Biz Experience Disconnected
Eighty-four percent of consumers in Australia have described their experience with businesses across four sectors – banking, insurance, retail, and government – as disconnected, according to MuleSoft's 'Consumer Connectivity Insights 2018', which polled 1,000 Australians in a global survey involving 8,000 consumers.
The public sector fared the worst, with 72% saying they had a disconnected experience with government services. MuleSoft suggested this was likely due to a lack of competition on government agencies to improve service delivery.
And while retailers were the best performing sector, 59% described their experience with such businesses as disconnected.
The survey also revealed that most would consider changing their service provider, within private sectors, if they had a disconnected experience. Some 67% said they would do so for insurance as well as retail providers, while 61% said they would switch banks.
The study found that 70% of financial companies offered the most personalised experience, as did 61% in the insurance market. In comparison, just 41% said interactions involving government services were personalised.
MuleSoft's Asia-Pacific vice president Will Bosma said: "Across all industries, organisations are falling short in delivering connected customer experiences. Australians are calling for on-demand experiences where their needs are met in minutes, not days. The risks for organisations that fail to adapt are significant, [where] more than 60% of Australians have considered changing a service provider due to a disconnected experience.
"While only a small percentage actually acted [on] this threat in the past 12 months, we can expect many more to act on their words if organisations do not act quickly to improve connectivity and personalisation", Bosma noted.
IAB SG Elects New Leadership Team
The Singapore chapter of the Interactive Advertising Bureau (IAB) has elected a new leadership team, headed by chair and comScore's Asia-Pacific senior vice president Joe Nguyen.
Dentsu Aegis Network's Asia-Pacific director of marketing and communications, Laura Green-Wilkinson, is the new vice chair. Together with Nguyen and IAB Singapore's CEO Miranda Dimopoulos, the trio will form the executive committee.
Green-Wilkinson said: "IAB Singapore is key to the growth of the digital industry in the region and is an invaluable resource for education, research, and leadership. It was incredibly rewarding being involved last year and 2018 will be even more successful with our new strategy."
Most Aussies Don't Know How Apps Use Their Data
More than 90% of Australians are not sure, or only partly understand, how major apps use or share their data.
Some 94.6% of those using Apple apps were either "not sure" or "somewhat understand" how the iPhone maker used or shared their personal data, revealed a study by Roy Morgan Research.
In addition, 94.3% of Twitter users said likewise about the microblogging service, while 94% said so for Instagram, 93.7% for Snapchat, 92.8% for Messenger, 91.9% for Google, and 90.9% for Facebook.
Roy Morgan CEO Michele Levine said: "The issue of data privacy online has been running hot for some time now, since it was revealed British data analytics firm, Cambridge Analytica, harvested tens of millions of Facebook users' accounts to precisely target advertising to help elect U.S. President Donald Trump."
The research firm's study last week also revealed that 92% of Australians said it was unacceptable for organisations to collect financial data to tailor ads and offers, while 89% said companies should not skim contents of messages or email to do likewise.
Few, however, would act on their concerns, with 54% rarely, or never, reading terms and conditions of online services before signing up for them.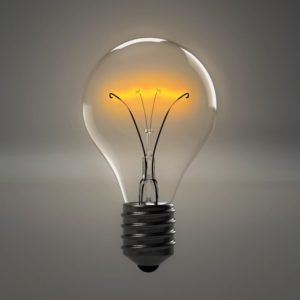 Sizmek Offers Bundled Programmatic Dynamic Creative Ads
The ad-tech firm has unveiled a suite of bundled programmatic creative offerings touted to help brands and agencies more easily push out personalised ads at scale.
Sizmek said these included different bundle options such as creative production services, media execution, and dynamic creative optimisation tools. It hoped that the suite of offerings would fuel the adoption of "creative-led programmatic buying" in Asia-Pacific.
There also was an artificial intelligence (AI) option, which used machine learning to power a product recommendation engine to predict the types of offers that would most appeal to consumers and when to push the offers. The AI bundle also included "smart grid" technology, which Sizmek said "dynamically creates" ad formats, layouts, and messaging that changed for each impression and ad format.
The vendor said it tapped AI to "fuse creative, data, and media" so a brand's values were "optimally expressed", while leveraging the precision targeting and massive scale of programmatic.
Sizmek's Asia-Pacific general manager, Damien Thomson, said: "People are bombarded with more than 3,000 marketing messages a day, and they are frustrated by this tsunami of irrelevant marketing. With this bundled offering, we aim to make it easier for brand advertisers and agencies to launch and deliver personalised ads in Asia, deploying a mix of data, rich media technology, and programmatic media-buying software."
The bundle has been launched in all Asian markets including Singapore, Indonesia, Australia, and Japan.
AANA Reviews Gender Guidance for Ads
The Australian Association of National Advertisers (AANA) has updated the country's Code of Ethics Practice Note to help advertisers understand its guidance around gender stereotyping.
Specifically, the new guidance applies to Section 2.1 of the code that prohibits advertising that "discriminates against or vilifies a person on the basis of gender" and other bases, including age, ethnicity, and sexual preference.
It also highlights examples of gender stereotyping that are in breach of the code, for example, showing family members creating a mess while a woman is the only one cleaning it up. Ads showing men trying and failing at basic parental or household tasks also may violate the code.
The industry group's director of policy and regulatory affairs, Simone Brandon, said: "AANA's new guidance aims to reinforce responsible advertising and provide greater guidance to advertisers and agencies, so that they don't unwittingly reinforce negative stereotypes.
"Advertisers should take care to avoid suggesting a particular role is exclusively performed by men or women", Brandon said.
TagsAd TechAdvertiserAdvertisingAgencyAPACArtificial IntelligenceCreativePersonalisationVideo