3 Ways Publishers Can Use Data to Make Up for the Facebook News Feed Change
by Romany Reagan on 23rd Jul 2018 in News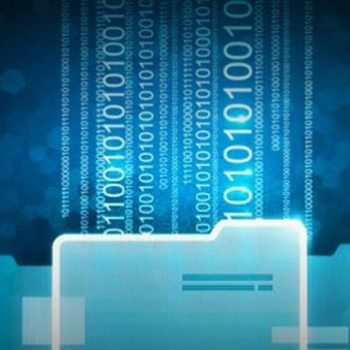 Ask any publisher and they'll tell you ad nauseum just how valuable Facebook has been for third-party distribution over the years. But, due to changes to its News Feed that elevated content from friends and family over that from publishers and brands, its value has declined precipitously. As a result, many notable publishers have seen their traffic take a nosedive. In this piece for ExchangeWire, Chris Hogg (pictured below), EMEA Managing Director, Lotame explains why data science isn't just for advertising anymore. It can, and should be, used by publishers – and to a much greater degree post-Facebook's News Feed changes.
So, how can publishers adapt? Since distribution will likely become more problematic for publishers, it has never been more important to build a true, loyal audience that keeps coming back. The key? Data. Publishers can leverage their data more effectively to support and broaden audience interest in their content. Here's how.
Content customisation
For publishers, content development and editorial teams already have a pretty good sense of whether a story is best served by an article, video, audio, interactive experience – or some combination of these. They know the medium best suited for different types of content. But do they know the audience who's most likely to take in a given story? And, if they do, does the content development team understand how that audience wants to receive content? Now we're getting into a murkier area.
Data helps here. For example, let's say that 70% of people who watch videos at least three times in the last five days are men, 40% between the ages of 25-34, and 35% are interested in sport. Armed with this knowledge, it's possible to direct a video production team to create more football content for readers. Knowing the content metrics makes it easier to publish material tailored to preferences. When content is relevant, consumers will be engaged for longer, and they're more likely to return for more.
Content personalisation
Content customisation helps modify the types of content that editorial teams produce. But how to ensure that the user is getting the most relevant content – in any medium – as they navigate different properties? A publisher may be able to tee up relevant content based on what the user is reading or watching in the moment, but this will only be possible for repeat visitors – which may only amount to 25-50% of the total viewership. When it comes to the remaining users – for whom publishers have no previous data – the challenge becomes engaging these 'dataless' users with the first pieces of content they see.
In addition to making more relevant content by customising it, publishers could reduce irrelevant content so that it's not seen by users who aren't interested. This is where content personalisation comes into play. Through a content management system's (CMS) engine, a profile's rich behavioural attributes can be reviewed and analysed to make sure each piece of content – regardless of type – is served to each user on an individual basis. This maximises the chances that the user will click or engage – and remain on a site for longer.
Content recommendation
So, now we can ensure the right content is served according to users' interests or demographics, but we can't just keep showing the same article or type of article to the same user. Content recommendation can help solve for this. As a user browses the page, to one side or at the bottom of the article a selection of relevant new content should be offered to the reader. If she reads an article about sport – but also has interest in finance and politics – perhaps the list of recommended content includes one article each of sports, finance, and politics. Integrating data platforms with a content recommendation engine – proprietary or third-party like Taboola or Outbrain — will allow these relevant articles to show based on behavioural affinities. This has become standard in the industry. However, it's no secret that there is work to be done to make these content recommendation widgets more data-driven, delivering a better all-around experience.
Data science isn't just for advertising anymore. It can, and should be, used by publishers – and to a much greater degree post-Facebook's News Feed changes. Whichever direction is chosen, one thing remains true: when content is relevant to its audience, that audience will engage longer and be far more likely to come back for more (without a third-party).