UK & US Unite Behind One Industry Standard Against Ad Fraud; WPP Shares Plunge 22% After Weak Third Quarter
by Romany Reagan on 26th Oct 2018 in News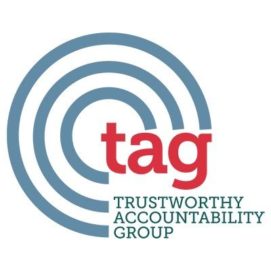 UK & US Unite Behind One Industry Standard Against Ad Fraud; WPP Shares Plunge 22% After Weak Third Quarter;BuzzFeed Investigation Reveals Apps Installed on Millions of Android Phones Tracked User Behaviour to Execute a Multimillion-Dollar Ad Fraud Scheme; AccuWeather Teams with Ströer to Bring Advertising Opportunities to Germany; Sovrn Closes Huge Funding Round to Fuel Expansion
UK & US Unite Behind One Industry Standard Against Ad Fraud
The UK is one giant step closer to tackling online ad fraud, as of Tuesday this week (23 October) as the Trustworthy Accountability Group (TAG) and Joint Industry Committee for Web Standards (JICWEBS) announce the next stage in their partnership, with the adoption of the TAG 'Certified Against Fraud' programme in the UK from 1 January 2019.  This programme has seen great results in the U.S., including an 83% reduction in fraud in TAG certified channels.
The programme will offer the significant benefit of implementing the same set of standards in the two biggest digital advertising markets, working towards a shared goal of 'global standards for local markets'. Importantly, this will help demonstrate to government that we are a responsible industry that can effectively self-regulate. In the UK, it will be mandatory for participating companies to be independently audited by a third-party.   
It is estimated that advertising fraud accounts for between 8% and 30% of global digital ad spend annually. Juniper Research estimates that fraudulent activity could cost the global market up to USD$44bn (£34bn) by 2022.
At-a-glance: advantages of the TAG Certified Against Fraud programme in the UK:
Alignment behind one set of antifraud standards

A robust programme demanding that companies employ specific technology and appoint an internal compliance officer

An extra level of rigour and transparency to increase trust in the UK's £4.2bn marketplace, as companies here must be independently audited

Meets our shared goal of delivering 'global standards for local markets' and sets a template for a global approach on other standards. TAG is planning to merge its

Inventory Quality Guidelines (IQG)

with

JICWEBS DTSG Brand Safety Standards

in 2019
Richard Foan, Executive Chairman of JICWEBS, comments: "Quite simply, this is a game-changer for the UK. The battle against online ad fraud is global, and it's best tackled with an aligned approach. By adopting TAG's 'Certified Against Fraud' programme, the UK market will benefit from a proven approach that has delivered impressive results in the U.S."
WPP Shares Plunge 22% After Weak Third Quarter
WPP shares plunged as much as 22% on Thursday (25 October) after the global advertising group warned third-quarter trading had been hit by a slowdown in client spending and "structural change" in the industry. Like-for-like sales in the quarter fell 1.5%, more than analysts had been expecting. Shares in WPP fell to as low of 818p before bouncing back to 878p, still down more than 17% on the session and their lowest for more than five years, reports the Financial Times.
WPP third quarter trading update:
– Third quarter reported revenue down 0.8% at £3.758 billion, impacted by currency headwinds of 2.0%. Constant currency revenue up 1.2%, like-for-like revenue up 0.2%
– Third quarter constant currency revenue less pass-through costs down 0.9%, like-for-like revenue less pass-through costs down 1.5%
– Nine months reported revenue down 1.6% at £11.251 billion
– Nine months constant currency revenue up 2.3%, like-for-like revenue up 1.1%
– Nine months constant currency revenue less pass-through costs up 0.7%, like-for-like revenue less pass-through costs down 0.3%
– Net debt at 30 September down £925 million compared with same period last year, following disposal of certain non-core assets and an improvement in net working capital
– Net new business of $4.0 billion in first nine months
WPP plans to sell off part of its research unit Kantar Group, according to a source familiar with the situation, reports MediaPost. The company is expected to confirm that the unit is on the block when it reports third-quarter earnings on Thursday. The firm this year has undertaken an evaluation of its portfolio of holdings with the intent of selling off some assets to streamline operations and reduce debt. Analysts have estimated that the Kantar division generates about 15% of net sales and profits for WPP, and have speculated that it might fetch in the neighbourhood of USD$4.9bn (£3.8bn) if sold.
Mark Read, WPP CEO, comments: "There is a significant opportunity to develop Kantar into the world's leading data, insights and consulting company. We believe in the potential for Kantar but given our many priorities, we need to make tough choices and we believe that the best way to unlock this potential is with a strategic or financial partner. The Board has approved a formal process to review the strategic options that will maximise share owner value. It is envisaged that WPP will remain a share owner with strategic links to ensure that the benefits to clients are realised. Preparations are underway, involving Kantar management, and unsolicited expressions of interest have been received.
"This move, together with the actions that we will continue to take, should further improve our balance sheet. In future, we will pay greater attention to capital discipline and focus our acquisition spending only on the most strategic opportunities that we can tightly integrate into our organisation."
BuzzFeed Investigation Reveals Apps Installed on Millions of Android Phones Tracked User Behaviour to Execute a Multimillion-Dollar Ad Fraud Scheme
BuzzFeed News reveals that seemingly separate apps and companies are today part of a massive, sophisticated digital advertising fraud scheme involving more than 125 Android apps and websites connected to a network of front and shell companies in Cyprus, Malta, British Virgin Islands, Croatia, Bulgaria, and elsewhere. More than a dozen of the affected apps are targeted at kids or teens, and a person involved in the scheme estimates it has stolen hundreds of millions of dollars from brands whose ads were shown to bots instead of actual humans.
One way the fraudsters find apps for their scheme is to acquire legitimate apps through We Purchase Apps and transfer them to shell companies. They then capture the behaviour of the app's human users and program a vast network of bots to mimic it, according to analysis from Protected Media, a cybersecurity and fraud detection firm that analysed the apps and websites at BuzzFeed News' request.
This means a significant portion of the millions of Android phone owners who downloaded these apps were secretly tracked as they scrolled and clicked inside the application. By copying actual user behaviour in the apps, the fraudsters were able to generate fake traffic that bypassed major fraud detection systems.
"This is not your run-of-the-mill fraud scheme", said Asaf Greiner, the CEO of Protected Media. "We are impressed with the complex methods that were used to build this fraud scheme and what's equally as impressive is the ability of criminals to remain under the radar."
Another fraud detection firm, Pixalate, first exposed one element of the scheme in June. At the time, it estimated that the fraud being committed by a single mobile app could generate USD$75m (£58m) a year in stolen ad revenue. After publishing its findings, Pixalate received an email from an anonymous person connected to the scheme who said the amount that's been stolen was closer to 10x that amount. The person also said the operation was so effective because it works "with the biggest partners [in digital advertising] to ensure the ongoing flow of advertisers and money."
Read more from BuzzFeed here and Pixalate here.
AccuWeather Teams with Ströer to Bring Unmatched Advertising Opportunities to Germany
AccuWeather, announced Wednesday (24 October) that it has appointed Ströer as its digital advertising sales partner in Germany, Austria, and Switzerland.
AccuWeather is the leading mobile weather information source worldwide, and receives more than 300 million unique monthly visitors from around the world. Ströer, a leading digital multichannel media company, is ideally suited to help brands and agencies that serve audiences in Germany benefit from AccuWeather's ability to deliver customised messages, with an unprecedented level of relevancy, to tightly targeted audiences across platforms and meet strategic campaign objectives.
"Weather has a powerful psychological as well as a practical impact on people", said Brian Lavery, managing director, Europe, at AccuWeather. "It affects how we feel, and how we plan our lives – whether we're deciding what to wear, how to get to work, or where to go on holiday. This new partnership is a great match for both us and Ströer, and we are excited to begin our journey to help leading brands connect with our audiences in Germany."
"We are very pleased that AccuWeather has decided to work with us as a digital marketing partner in Germany, Austria, and Switzerland. The mandate and the trust placed in it strengthen our successful work. AccuWeather`s portfolio perfectly complements our weather segment and reaches excellent target groups", said Tobias Conrad, managing director publisher and portfolio management Ströer Digital.
AccuWeather's targeted, solution-based campaigns maximise the exclusive benefits of AccuWeather's massive multiplatform audience reach across award-winning mobile applications, web, mobile web, radio, television, newspapers, connected TVs, place-based media, and more. AccuWeather's comprehensive big data capabilities provide tailored, targeted, and programmatic advertising platforms and packages, ensuring advertisers effectively deliver the right message to a relevant audience.
The partnership with Ströer follows the opening of AccuWeather's European office in Dublin in 2017, and similar partnerships in the United Kingdom, France, Spain, and Italy.
Sovrn Closes Huge Funding Round to Fuel Expansion
Sovrn, which works with more than 25,000 independent websites, announced on Tuesday (23 October) it has secured at least USD$25m (£19.34m) to acquire and build additional products to extend its existing products and service to help publishers do more of what they love, and less of what they don't.
The funding, which was led by Foundry Group, along with existing investors Archer, Lexington, and Oak, was secured to enable Sovrn to build, and grow its business. Following the fundraising, discussions are already taking place with a series of businesses that complement Sovrn's existing platform and services.
This investment will accelerate the growth of Sovrn's platform and services via both acquisition and organic build.
Walter Knapp, CEO at Sovrn, comments: "We're proud to secure such a significant new investment and endorsement from a very sophisticated group of investors. So much good work has been done in the media industry to provide products, tools and services for content creators, however, what has been lacking is a platform of Infrastructure and Data to tie all these solutions together in a cohesive manner. We now have the financial firepower to continue to acquire, build, and merge multiple products and services onto the Sovrn Platform."
More information on this funding round can be found on the Sovrn blog here.