eBay Advertising Announces New Offer to Boost 'Shopper Insights & Influence'; Travel Tech Company Sojern Announces Financing Round Led By TCV
by Romany Reagan on 16th Nov 2018 in News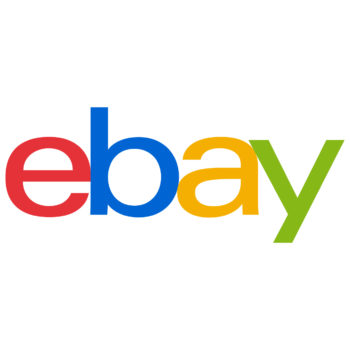 In this weekly segment, ExchangeWire sums up key industry updates on ad tech from around the European region – and in this edition: eBay Advertising Announces New Offer to Boost 'Shopper Insights & Influence'; Travel Tech Company Sojern Announces Financing Round Led By TCV; S4 Capital plc Third Quarter Trading Update: Continued Strong Growth; and Blockthrough Acquires PageFair, Creating an Ad-Block Revenue Recovery Powerhouse.
eBay Advertising Announces New Offer to Boost 'Shopper Insights & Influence'
eBay Advertising announced yesterday (15 November) the creation of a new 'insights and influence' based offer. This is designed to help advertisers deliver more impactful campaigns by providing greater control, enhanced performance, richer insights, and a holistic offer spanning the entire customer journey.
The new offer – which will be delivered across Europe through eBay Advertising's UK and German teams – has been developed in response to demands from brands looking for more transparency and effectiveness across all customer touchpoints. It reflects eBay's commitment to grow its advertising business, as announced in its Q3 2018 results.         
The team will work with brands and agencies to help them understand, target, and influence customer groups at scale, from early stage inspiration through to purchase. A new in-house sales team will foster greater collaboration between eBay and its advertisers, to help brands and agencies reach their objectives by building campaigns using eBay's powerful shopper data and insights.
In the UK, eBay has made two senior hires to drive forward the new proposition. Geoff Smith joins from Publicis as director of ad tech & innovation and Oli Knight, also joining from Publicis, is leading the team as head of UK advertising. Phuong Nguyen has been promoted to general manager of advertising EU, while Mike Klinkhammer has been promoted to director of advertising sales EU.
"This evolution of the eBay Advertising business is a statement of our commitment to the UK market, and a strategic response to the rapidly changing and converging media and e-commerce landscapes", says Nguyen. "The industry is now realising the power and potential of digital shopper marketing. There are huge opportunities for brands to get closer to their customers and make a bigger impact."
Commenting on the announcement, Knight added: "eBay's powerful data and insights allows us to go beyond the inventory. We're a strategic partner to brands and agencies who tell us they're looking for deeper collaborations delivering innovative, effective campaigns that give them an edge over competitors. We're busy refining our offer to allow us to do just that, and on a bigger scale."
As part of the new offer, eBay Advertising is:
Bringing together expert teams covering advertising sales, technology, and programmatic and sponsored commerce to help brands reach its 177 million shoppers globally at every stage of the path to purchase

Optimising its supply path, improving ad quality, and even developing its own ad-tech stack to boost performance and transparency. This includes over 100 dynamically generated advanced targeting segments for advertisers

In-housing its sales function to create more open, collaborative, and innovative partnerships with customers and to make it easier for brands and agencies to work with eBay to leverage its shopper data for a competitive advantage

Building an insights team to provide valuable insights into customers based on their unique eBay buying behaviour, to help advertisers increase relevance and boost ROI
Travel Tech Company Sojern Announces Financing Round Led By TCV
Sojern, the travel tech company known for its traveler path-to-purchase data and innovative travel marketing and distribution solutions, announced Tuesday (13 November) that growth equity firm TCV has led a USD$120m (£92.4m) financing round in Sojern.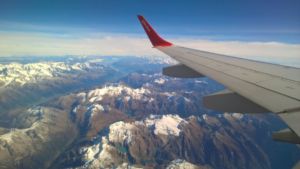 Sojern looks to build on its years of rapid growth and successful execution – recently marking 13 consecutive quarters of profitability – to accelerate solutions development for its clients, which include 93% of the world's Fortune 500 travel companies and thousands of independent hotel properties and local tourism providers. As part of the transaction, TCV general partner Woody Marshall joined Sojern's board of directors. TCV brings extensive experience in the travel and martech spaces, including investments in Airbnb, Expedia, HomeAway, TripAdvisor, SiteMinder, ExactTarget, Act-On, and Ariba.
Sojern offers a scalable model for driving bookings through a blend of programmatic display, video, social, mobile, and native advertising tailored to reach travel audiences as they move through the process of planning and researching an upcoming trip. The company has closely followed trends in travel marketing, acquiring Facebook and Instagram marketing partner Adphorus in late 2017, testing into connected TV, and making its real-time audiences available to top clients via a programmatic in-house offering.
Sojern CEO Mark Rabe comments: "At Sojern, we aim to know all the world's travellers and move them from dream to destination. Our teams dig deep into the traveler path-to-purchase so we can help our clients win the competition for bookings. We've used those insights to drive USD$13bn (£10bn) in bookings so far, with the goal of transforming digital marketing into digital distribution. With this new partnership with TCV, we're excited to continue driving efficiency into the ~$100 billion being spent by travel brands around the world."
Woody Marshall added: "We have been watching Sojern's rapid rise in the travel technology space for several years, and we were impressed with Sojern's leadership position in the space and its unique, scalable model for influencing travellers worldwide. Sojern's ability to both conceptualise a better marketing experience for travel organisations and their steady execution over the past decade, as well as their innovative business strategy, strong executive team, and inspiring company culture, made them a natural fit for us."
S4 Capital plc Third Quarter Trading Update
S4 Capital plc (SFOR.L), the new era digital advertising and marketing services company, provides the following trading update for the three-month period ending 30 September 2018. This is the first trading update following the injection of S4 Capital into Derriston plc on 28 September 2018 and the renaming of the Company as 'S4 Capital plc'.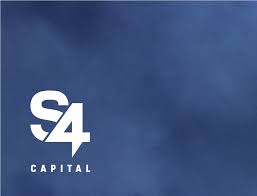 The Group delivered a very strong third quarter performance in line with expectations, with revenue up almost 45% to €29.3m (£26.2m) and gross profit up almost 32% to €20.4m (£18.3m). Like-for-like (ex-acquisitions and in constant currency) revenue and gross profit were up almost 46% and almost 33%, respectively.
Year to date, revenue is up over 48% to €83.4m (£73.8m) and gross profit up almost 40% to €59.7m (£52.8m). Like-for-like revenue and gross profit were up over 54% and over 45%, respectively.
The earnings before interest, depreciation, and amortisation (EBITDA) operating gross profit margin at MediaMonks was steady at over 20% in the third quarter, versus the third quarter last year, and up to 25% in the first nine months from 15% in the same period last year. Like-for-like EBITDA operating gross profit margins were similar for the same periods.
MediaMonks, currently S4 Capital's main trading company, divides its business into three component parts or pillars: creative content & innovation, assets at scale, and platforms and e-commerce. The creative content & innovation pillar offers clients premium content and cutting-edge virtual reality (VR), augmented reality (AR) and experiential projects and has performed solidly, according to plan.
Assets at scale, which focuses on asset production across programmatic advertising, precision marketing, content production, and the localisation and adaptation of global campaign rollouts, doubled its gross and net revenues in the third quarter and year to date, compared to the same periods in 2017. This performance reflects the growth seen in global digital advertising, which is forecast by Strategic Analytics to reach USD$51bn (£39.27bn) by 2023, with a 19.5% share of worldwide video spend, compared to USD$30 (£23.1bn) and a 13.3% share, currently.
Platforms and e-commerce, which focuses on the development of websites, applications, and other internal e-commerce platforms primarily for multinational clients, grew strongly in both the third quarter and year to date.
Geographically, the United States showed very strong growth in the third quarter and year to date. An office in San Francisco has been added in the fourth quarter to the two main United States offices in New York and Los Angeles, to further service the Group's growing technology client portfolio. Europe (including Central and Eastern Europe) also grew significantly in the third quarter and year to date, with the United Kingdom particularly strong. Asia Pacific, Latin America, the Middle-East and Africa grew significantly in the third quarter and year to date, but from a smaller base. The Group will be expanding its operations significantly in these regions in 2019.
The company has made significant progress in deepening existing relationships and winning new accounts. Notable assignments were completed in the third quarter for Compass, Coty, Instagram, Mondelez, Posadas, and PVH/Tommy Hilfiger, amongst others, and significant engagement was generated by work for Google, Samsung, Grupo Modelo and Amazon Prime Video.
The Group continues to trade in line with budget and its objectives for 2018. The Group has prepared its three-year plan for the period 2019-21 and preliminary budgets for 2019, which indicate continued progress.
The S4 Capital Board is delighted to welcome Sue Prevezer QC as a third non-executive director.
Sir Martin Sorrell, executive chairman of S4 Capital plc, said: "Trading is very much in line with our objectives for this first quarter since the merger with MediaMonks. We are delighted that MediaMonks was able to deliver continued significant growth, even during the integration of the company into S4 Capital plc and the re-listing and name change of the Company on the London Stock Exchange, at the end of the third quarter. We already see both a widening and deepening of the Company's client base, resulting in a strong performance for all three pillars at MediaMonks. A focus on digital content, digital media planning and buying, and first-party data, along with an emphasis on 'faster, better, cheaper' executions, clearly resonates with clients of all shapes and sizes. We are already planning significant expansion of the Group's services in digital media planning and buying and content and geographically, particularly in the United States and Asia Pacific. In all, a good start for a coconut!"
Key financials
| | | | | | | |
| --- | --- | --- | --- | --- | --- | --- |
| (x EUR 1,000) | Q3 2018 | Q3 2017 | +/-% | YTD 2018 | YTD 2017 | +/-% |
| Reported | | | | | | |
| Revenue | 29,274 | 20,239 | 44.6% | 83,422 | 56,273 | 48.2% |
| Gross profit | 20,430 | 15,517 | 31.7% | 59,703 | 42,702 | 39.8% |
| Like-for-like | | | | | | |
| Revenue | 29,274 | 20,069 | 45.9% | 83,422 | 54,151 | 54.1% |
| Gross profit | 20,430 | 15,401 | 32.7% | 59,703 | 41,129 | 45.2% |
Blockthrough Acquires PageFair, Creating an Ad-Block Revenue Recovery Powerhouse
Blockthrough, the leading Adblock Revenue Recovery platform, announced yesterday (15 November) its acquisition of PageFair, an industry pioneer in publisher ad-block solutions. The combination of Blockthrough's proven revenue recovery tools and PageFair's powerful analytics solution creates the industry's most comprehensive and effective ad-block recovery platform – a crucial component of the programmatic stack that helps publishers recover revenue lost to ad blocking, while delivering an acceptable advertising experience to users.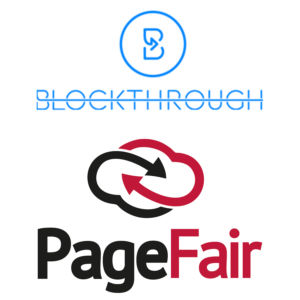 Headquartered in Toronto, and supported by offices in New York City, the combined company will be led by Blockthrough Founder and CEO Marty Kratky-Katz. PageFair Co-Founder and CEO Sean Blanchfield will advise the management team. Terms of the transaction are not being disclosed.
"Blockthrough prides itself on offering a sustainable, state-of-the-art solution to a long-standing publisher monetisation challenge, while PageFair has consistently helped publishers understand where and how much revenue they might be losing", said Kratky-Katz. "Together, we'll combine our collective 10 years of dedication to solving for ad-block revenue loss, to continue to guide them through the ad-block universe toward sustainable revenue solutions."  
"We are thrilled to join forces with Blockthrough, an innovative company that's 100% focused on helping publishers solve a long-standing problem in a reliable way, while ensuring that the user experience remains balanced", said Blanchfield. "The combined platform will be a powerhouse for all things ad-block related, including analytics, market data, revenue recovery, and technical knowhow."
Since its founding in 2015, Blockthrough's mission has been to provide publishers with the highest-performing, most reliable, and easiest-to-implement ad-block revenue recovery platform on the market – a fully transparent dashboard that helps publishers see the results and recover about 70% of revenue lost due to ad blockers.
Founded in 2012, PageFair launched the world's first ad-block measurement and ad-block revenue recovery product and has served as the go-to source of information and insights on ad blocking to the industry at large. The combined companies will continue to publish the PageFair Adblocking Report, as well as a host of other resources on ad-block revenue recovery, click here to subscribe. The combined company solves the publisher monetisation problem that resulted in an estimated USD$42bn (£32.24bn) lost to ad blocking in 2017, worldwide.
Both Blockthrough and PageFair's customers will be able to access their tools through their existing logins. New publishers interested in understanding their potential revenue loss to ad blockers can click here to implement PageFair's free Adblock analytics tool. Publishers seeking to recover revenue lost to ad blocking can click here to access Blockthrough's solution.