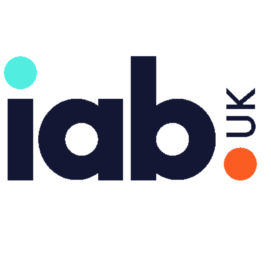 In their latest piece with ExchangeWire, the IAB's Display and Data Steering Group – in particular PubMatic, Zenith, and Rubicon Project – discuss the latest trends and why innovation is so important for both consumers and brands.
ExchangeWire: What are the key trends driving innovation within digital display?
IAB Display & Data Steering Group: Display advertising is a mature market, which has evolved to include sophisticated ad standards, many of which were developed by the IAB and its Steering Groups. As a result, the creative canvass is well-defined.
Beyond new forms of interactivity, innovation is instead coming from the way we identify audiences, target, and deliver campaigns seamlessly across devices and environments.
While the importance of strong creative and the 'when' and the 'where' of delivery hasn't changed, the 'how' has. The varying platforms in digital, including mobile and desktop, call for differing ad deliveries to ensure that the creative is high-impact, whilst maintaining a positive user experience that engages and excites audiences.
The good news is that programmatic technology is increasingly being integrated into the creative process to improve relevance and impact.
Dynamic Creative Optimisation (DCO) is a technology solution that uses audience and campaign data to deliver customised ads in real time, tailored to individuals across multiple devices, optimising their experience and moving customers along the conversion path. The technique has existed for some time, but is yet to be embraced by advertisers as much as its early promise would have suggested. This may be due to the need to manually create a series of static creative assets, which are then used for multivariate testing and optimisation across supply, which is more challenging to execute when media and creative remain separate.
As agency models evolve, and we start to see holding groups and independents bringing media and creative back under one roof, this will no doubt be an area where we see more innovation in the near future. Technology advances that automate the production and selection of creative assets, including video, will allow this approach to scale.
The concept of identity is an area that is rich in innovation and could open a new chapter for the industry; however the focus for 2019 seems to be whether a universal ID is owned and managed by one company, or is an open-source commodity. This debate will no doubt run and run, but could go beyond targeting and have massive implications for personalisation and better quality ad experiences for end consumers.
How can innovation in digital display further change how brands and consumers interact?
Digital display is going through an evolutionary phase as the digital environment and consumer devices continue to progress. With the growing use of emerging ad formats, such as playable ads, brands are being equipped with the capability to really communicate positively with their audiences.
These formats will become more seamless, native, and interactive – all of which will open up the opportunity for brands to bring more creative ideas to the table. They offer what brands want – engagement, interest, and conversion – while being entertaining and relevant to consumers rather than interruptive.
A greater use of machine learning to deliver relevant messages is enabling a move away from serving a single creative to a target audience – to instead allowing advertisers to segment, select, and display different, and relevant, creatives to individuals.
Brands should, however, consider what the finished creative may look like when adopting a mass personalisation strategy, as aesthetic and story could suffer when the creative is pieced together by data-driven cues.
Why is it so important for companies in digital display to continue to innovate?
The past has already told us that not innovating quickly leads to consumer fatigue with advertising and, ultimately, a backlash. Part of the reason for the rise in ad blocking was not a rejection of advertising per se, it was a response to the bland static ads that lacked creativity.
Innovation ensures that advertisers are able to continue delivering ads that keep pace with the changing expectations of their audiences.
The rate of change within programmatic isn't showing any signs of slowing down. Innovation is, and needs to continue, focusing on the consumer experience, as highlighted by the IAB UK's Gold Standard certification. So, while many businesses still make the lion's share of their revenues from display, the most forward-thinking companies continue to innovate, taking into account what users want.
What's going to be most interesting over the next 12 months is how emerging channels, such as audio and digital out of home, use programmatic technology to power the buying process. Watch this space!