Weekly Focus APAC: Alibaba Inks Cross-Border Deal with Russian Carrier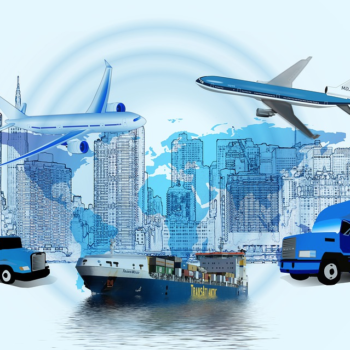 In this edition of Weekly Focus APAC: Alibaba Inks Cross-Border Deal with Russian Carrier; Singtel Digital Wallet Now on Apple Pay; 7-in-10 Singapore Travellers Clueless About Overseas Transaction Fees; and JD.com Unveils £791.16m Share Repurchase Scheme.
Alibaba Inks Cross-Border Deal with Russian Carrier
Volga-Dnepr Group has inked a deal with Alibaba Group's logistics arm Cainiao Smart Logistics Network as part of efforts to strengthen its cross-border shipping capabilities and support increasing demand for faster delivery services.
Under the agreement, the Russian air-freight carrier would provide access to its network, including its fleet of 41 airplanes, to Cainiao, said the partners in a joint statement. In return, the Alibaba subsidiary would work with Volga-Dnepr as its preferred carrier for airlift capacity and logistics services.
Both companies also would tap each other's logistics resources in Asia, Europe, and Russia to provide a "more efficient shipping network".
Volga-Dnepr's vice president for strategic management Tatyana Arslanova said: "The future of air freight is in the e-commerce sector, with customers becoming more tech-savvy, internet-driven, and demanding in terms of delivery services. The key to success in winning this lucrative market lies in the ability to provide fast, fully digitalised, and transparent services with the support of reliable partners."
Russia has proven to be a key market for Alibaba, where the Chinese e-commerce operator's international shopping site AliExpress is the most popular online retail platform, it said. In September, AliExpress and Russia's internet company Mail.ru Group partnered to provide a one-stop portal on which consumers could communicate, socialise, shop, and play games.
Cainiao Global's general manager, James Zhao, said: "We are delighted that Volga-Dnepr has become our strategic partner to beef up air freight capability of our global smart logistics network, enabling merchants and brands – especially small and midsize enterprises – to access more efficient cross-border logistics services."
Singtel Digital Wallet Now 0n Apple Pay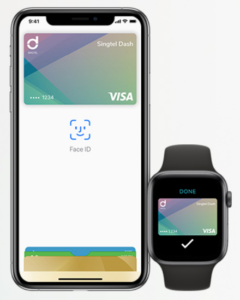 Singtel's Dash consumers now will be able to make payments using Apple Pay; specifically, through the Singapore telco's Visa Virtual Account feature.
This was enabled through Singtel's existing partnership with payments service provider Wirecard, and would allow Dash users to pay for their purchases using Apple Pay at participant offline and online merchants worldwide.
Citing its 2018 International Holiday Shopping Report, Wirecard noted that 51% of Singapore consumers said the option to use mobile payment apps in-store would improve their shopping experience.
Wirecard's executive vice president for Asia sales, digital, and telecommunications, Brigitte Haeuser-Axtner, said: "With the increasing popularity of mobile and online payments, Dash enables easy, secure, and seamless payment options between our partner merchants and more than 500,000 Dash customers on the platform of their choice."
The Singtel payment app also can be used for commuting and remitting money.
In a separate announcement, the Singapore telco said it launched a SIM card that also doubled up as a stored value card that tourists could use to pay for public transport services in the city-state.
The hi!Tourist EZ-Link SIM Card is priced at S$18 (£10.35) and includes 100GB of mobile data, free access to FaceBook, WhatsApp, LINE, and WeChat – capped at 1GB per day – and 1GB of roaming data in Indonesia, Thailand, Malaysia, and Australia. A new card contains S$3 (£1.71) credit that visitors can use to ride on public trains and buses in Singapore and top up with more credit for use on public transport.
The SIM card can be purchased at Singtel retail and retailer stores, Singapore Changi Airport, 7-Eleven outlets, Cheers, and other participating retailers on the island.
7-in-10 Singapore Travellers Clueless About Overseas Transaction Fees
Some 70% of Singapore consumers do not understand how transaction fees for overseas card payments are charged by banks, although they are aware such fees exists.
Nine-in-10 also were unwilling to pay more than 2% in such transaction fees, according to a study conducted by YouTrip, which offers mobile wallets that support multiple currencies. The online survey polled 1,396 Singapore respondents aged between 18 and 65, who took an average 3.3 overseas trips this year.
YouTrip noted that card payments accounted for 48% of a traveller's total spending, generating an average of S$26 (£14.95) to S$40 (£23) in card transaction fees from purchases made in a foreign currency per trip.
It added that whilst 90% of Singapore respondents were unwilling to pay more than 2% in overseas transaction fees, the current average banks charged were between 2.5% and 3.5%. In addition, transaction fees were more than 5% when payments were made via Dynamic Currency Conversion, which were imposed when consumers paid for overseas purchases in their card's home currency.
The online survey found that 85% of Singapore respondents were concerned about poor exchange rates when spending overseas, whilst 71% were anxious about overseas transaction fees.
YouTrip's co-founder and CEO Caecilia Chu said: "Travellers and their overseas purchasing behaviours are often overlooked by banks and wallets, which typically focus on local payment. We hope to understand travellers' pain points in money management and what YouTrip can do more for this under-served segment."
YouTrip's mobile wallet is touted to enable users to pay in more than 150 foreign currencies without incurring added transaction fees. It works alongside a contactless Mastercard prepaid card issued by Singapore's contactless card vendor, EZ-Link, in collaboration with fintech startup You Technologies Group.
JD.com Unveils £791.16m Share Repurchase Scheme
The Chinese online retailer has announced plans to repurchase up to USD$1bn (£791.16m) of its shares over the next year.
JD.com's board said moves to repurchase the company's shares were made "from time to time" on the open market at prevailing market prices, in privately negotiated transactions, in block trades, or through other legally permissible means. These would depend on market conditions and were made in accordance to regulations.
It added that the company would fund the repurchases from its existing cash balance.This content was originally published in RetailTechNews.