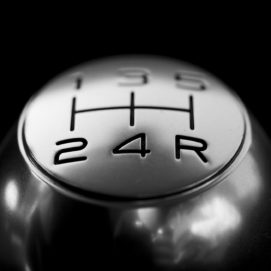 When it comes down to it, some things are done a certain way because it just makes sense – whether that's because it's simpler, or because it produces better results: socks before shoes. Dinner before dessert. Tea before milk – hopefully. As for current media planning methods, however, there's still work to be done to make the process as smart – and as fruitful – as possible, explains Ilona Lubojemska, director of client services, The Trade Desk, in this piece for ExchangeWire.
Given how much data is currently available, not enough is ingested as part of the media-planning process – especially when you look at how media buying, selling, and even creativity have advanced in leaps and bounds thanks to the data revolution. With that in mind, we've put together some tips to help turbo-drive campaigns with a data-driven approach.
1. Digital-first planning
Smart planning begins with data; and given that digital is where all the data is, that's where the real insights are to be found. This might be as simple as whether consumers are viewing ads in the morning or the evening, or what days they're more active – all the way through to more complex metrics like which video ad format gives the best completion rates.
Whatever the choice of metric, to get the best possible results, it's important to layer up as many data sources as possible to get the fullest picture of audiences and the best possible plans. Once the data's assembled, and all the relevant insights are harvested, it's vital to integrate findings as early as possible in campaigns to make sure they provide answers and direction from the get-go.
2. Goals are your guide
There's no use measuring for the sake of it – as much as we may love data. For planning and measurement to really prove their worth, and start paying dividends, there needs to be a clear objective from the start.
Though everyone's keen to get started, it's important not to jump right to action without first asking the important questions. Planning is where performance starts, way before the first pound is spent – and without business goals as a firm foundation, the result is likely to be a directionless campaign, unclear takeaways, and a lot of shuffling down the line to fix it.
So, it's important to start with the right questions and link goals to plans from the very start. That way, no one is left trying to connect the dots at the end. 
3. Use all the tools at your disposal
Weaving data into the heart of a campaign is important, but it doesn't have to be overly complex. We've witnessed the arrival of so many amazing new technologies in recent years – and these hold immense opportunities for buyers and planners, too.
AI-powered planning and buying tools (like The Trade Desk's Koa, for example) can take off some of the strain of endless optimising and sifting through almost unlimited data, providing intuitive audience insights, recommendations, and the best possible prices.
One other key asset is a little more analog: don't forget digital experts. Spending plans are often created far upstream from the digital teams working on the ground – but there's so much to gain by getting weigh-in from those with the deepest knowledge of the subject matter right from the first steps of a campaign. Reducing guesswork to a minimum is key, and there's nothing to fear in getting right down to detail – especially if it averts the fallout of a misjudged campaign down the line.
At the end of the day, the benefits of better planning aren't just better plans. If a campaign rests on solid, data-based goals and foundations, that's less time spent trying to scrabble for more budget or fix glaring problems in late-stage strategies; which, in turn, leaves more time to spend on what's important: whether it's media buying and selling, or optimising and improving existing campaigns as they happen. Whatever your campaign looks like, it's time to start on solid foundations, make use of every tool at your disposal, and put digital firmly in the driving seat.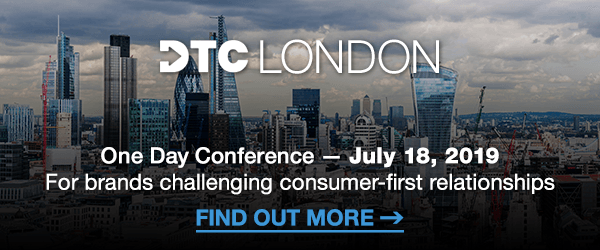 TagsAdvertiserAgency