ID5 Publishes The State of Digital Identity: The First Research on Identity for the Digital Advertising Industry
by pressbox on 23rd May 2019 in News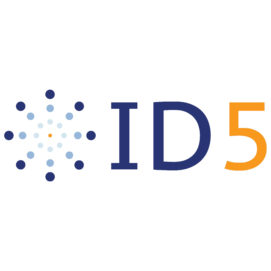 ID5, the independent universal ID solution for digital advertising, has released The State of Digital Identity, the first industry report on the topic of user identification for advertising. ID5 surveyed over 90 digital advertising professionals in January and February 2019 in order to measure the awareness of the identity topic in programmatic advertising, to understand if increasing user identification capabilities is a priority for programmatic players, and to gain insights on the awareness and adoption of unique ID solutions.
The report finds that identity is more important than ever for digital advertising: 89% of all respondents said they consider digital user identification a priority for their businesses. Programmatic professionals recognise that Google, Facebook and Amazon are the only players who can identify users efficiently and 95% of respondents consider this capability a big competitive advantage for the walled gardens.
Mathieu Roche, co-Founder and CEO at ID5 comments: "Identification is one of the key factors enabling Google, Amazon & Facebook to attract the majority of programmatic budgets. According to our research, ad tech professionals and publishers are well aware of this fact, and most of them (89% of all respondents) feel that the walled gardens' dominance is a major threat to their business."
The market realises that current identification methodologies based on cookie matching are inefficient with 91% of survey respondents saying that the industry needs to find a better solution to identify users. The survey finds that cookie synchronisation is the cause of many concerns for publishers: 60% of them have experienced difficulties due to low match rates when implementing PMPs or Deals. 93% of brands, agencies and media owners agree that it's important to increase match rates with their technology partners but they lack control and visibility over the problem: 40% of brands and 43% of publishers don't know their match rates with their partners. Most of them expect them to be over 90% when in reality they are around 75% according to most ad tech professionals.
Roche adds "Increasing match rates with partners plays an important role in improving identification capabilities and is now a priority for most ad tech professionals: 93% of brands, agencies and publishers who took the ID5 survey said it's important to increase match rates with partners. The good news is that the programmatic industry is making progress as the support and adoption of shared ID solutions is taking off. According to our findings, 85% of programmatic professionals are in support of shared identity initiatives. Some industry players are quicker than others to adopt identity solutions but cross-industry collaboration is accelerating. Ad tech is getting closer to adopting new methods to identify users and share user level information in an efficient and transparent way."

ID5
ID5 is the independent identity solution for digital advertising. ID5 provides user identification solutions which improve user recognition and reduce the need for cookie matching. ID5's services allow ad tech platforms to operate more efficiently an…