Transparency & Real-Time Auditing: Q&A with Namit Merchant, Media.net
by Mathew Broughton on 13th Jun 2019 in News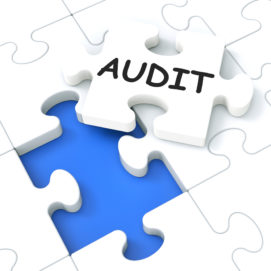 'Transparency', while the term is often banded around as one of the industries many buzz-words it is critical not to dismiss it. Ensuring efficient and optimised spend would prove invaluable for publishers, while reducing fraud and wastage helps the entire industry, excluding the bad players.
In a bid to promote transparency across their marketplace, Media.net have made the step to allow real-time third-party auditing of activity across the platform. Here ExchangeWire speaks with Namit Merchant, COO of Media.net to ascertain the scope of this monitoring, why they have taken the step to introduce it, and what more can be done to adopt tech initiatives to promote transparency.
ExchangeWire: What are the main reasons behind the decision to enable real-time third-party auditing of the Media.net exchange?
Namit Merchant: The main reason is because many across the industry, particularly on the buy-side, have been calling for more more transparency in programmatic. At Media.net we feel there are no half-measures in transparency, and unfortunately that, along with scandal, is all we have seen in the last few years. Programmatic has seen enormous growth but deteriorating trust threatens its future, the only way to reverse that trend is to simply allow everyone to see everything. We are also confident that the Media.net Marketplace is the most efficient and effective path to inventory for all buyers so we are eager to prove that with more data.
Do you expect a highly positive response from platforms using Media.net, or are you anticipating some pushback, for instance if data from Lense shows high fees or wastage from these platforms?
We have gotten only positive responses from our Marketplace partners. We believe that those that are doing the right thing, charging fees in line with the value they bring to the supply chain, want to be a part of restoring trust in the ecosystem.
What variety of log-level data will you be providing to buyers? Will it be a fully-comprehensive set, or will there be types of data you will exclude for commercial or user privacy reasons?
User privacy is extremely important to us, so we are quite careful to abide by all regional and global laws and regulation. On the commercial side, we are not sharing information that we do not have the contractual rights to share, so there are no issues there. In all cases, whether it is thru Amino Lense, another partner or direct sharing of data with an agency or brand, we do our best to provide as much data that we can legally and contractually provide.
What drove the decision to partner with Amino for providing real-time statistics?
As noted above, we feel that it is vital for trust in programmatic to be restored and we feel strongly that much of the talk of transparency to date has been only talk. Amino is one of the leading players in real-time, third party supply chain auditing, so we are not only able to provide more buyers with such services by working with them, but we are also showing our support for the need for such independent measurement.
What more can be done to encourage the adoption of existing tech initiatives such as sellers.json and ads.cert? What future solutions would help to enhance industry transparency?
We recently announced that we have donated code to the IAB Tech Lab to accelerate adoption of not only ads.cert but also OpenRTB 3.0 which is the foundation of many of these new initiatives.
Media.net Marketplace is also one of the first programmatic exchanges to have their sellers.json fully posted. As a global company with over 1,200 employees, over half of which work in product and engineering, Media.net not only has the resources to push industry initiatives forward, but we are willing to share what we have built to not allow resource constraints elsewhere to slow down industry-wide adoption. We are also working with the IAB Tech Lab and our fellow members to explore a transitional solution to ads.cert that would allow for a more complete feedback loop between sellers.json and ads.txt.
TagsTransparency