Opportunities for Emerging Brands in Paid Search: Q&A with Mainline Menswear
by Mathew Broughton on 5th Aug 2019 in News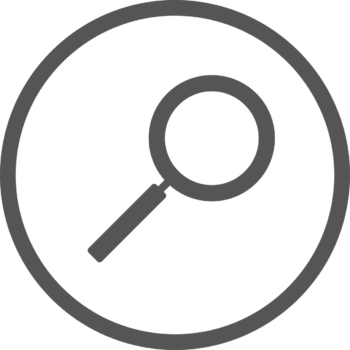 Search advertising continues to account for a significant proportion of overall ad spend, with £6.7bn being spent in these channels last year according to AA/WARC figures. In such a developed market, opportunities for smaller brands can be harder to come by.
In this interview with ExchangeWire, Mainline Menswear's Jonathan Patrick, head of marketing and Robert Charlton, PPC lead, discuss the challenges brands face when working in paid search channels, and how they have capitalised on opportunities during peak periods such as Black Friday.
What are the main challenges Mainline Menswear are facing when advertising via paid search?
Jonathan Patrick: Constraint in budget is the main challenge we are facing, though paid is increasingly a bigger medium of digital advertising. Then having the confidence in your advertising mix and to invest in the paid side of advertising. It's having that understanding of how paid fits in with the rest of your marketing channels, and in making paid at the centre of marketing mix, whilst being efficient with budgets.
Robert Charlton: Specifically with the types of designer brands that we advertise on there are so many other competitors out there, and so much search volume, that it is quite difficult to be seen and heard. The problem for us is trying to compete with the companies with much larger budgets than us
Following on from that, how are you adapting to overcome those challenges and are there strategies that you can recommend to similar emerging brands?
J: The key thing is putting performance channels at the centre, then using these to dictate how you react to the market. From my perspective, it's important to work for a company with an understanding of the data side and having a nimble marketing model. For instance we work on an agile upscale model, and because it's working we have the confidence and ability to be able to invest more, without having the constraint of budget. The other side I would say is investing in data and having an understanding of your analytics platforms. I feel like if you have an understanding about what is performing then that gives you the confidence to be able to invest further and that's always key during peak times, when people are making crazy decisions in the marketplace and putting huge budgets in, I think if you have the analytics and the confidence in your marketing model then you're able to execute effectively.
R: We have so many campaigns, we're in 20 different countries at the minute, which means there are so many different things that we have to keep our eye on, therefore the use of analytics tools just allows us to prioritise and to react quickly. Tools help us to quickly take advantage, so we can compete with huge competitors in an opportunistic way, and highlights where we need to pull budget back in areas where we aren't doing so well at the moment.
How are recent developments in the restriction of cookie-based tracking affecting Mainline?
J: It's always constantly evolving, there's always setbacks, blockers, and new technologies coming forward. From my perspective it's just somewhere where you have to evolve. So I think restrictions in cookie tracking was obviously a setback but a lot of our partners understand that and are able to adapt in a relatively short space of time. We've just taken it as an opportunity, rather than a hindrance, and we swing it round to test to see how our performance reacts. This allows us to confirm whether the market is overreacting or whether there is an opportunity before the market catches up.
R: I would add to that by saying that the industry is changing rapidly over time, especially in the last two years. We've seen mobile and shopping traffic in particular grow the most, and we're essentially used to these changes. I think why we were always prepared to adapt to those new advances in the market.
J: We're in the two fastest growing markets, fashion and e-commerce, so from our perspective we have to keep pace, and be one step ahead and select the appropriate tech partners (whether this is an enterprise-level provider like Adobe or a solution from smaller nimble partner) to help us through any hurdles that come up and turn them into opportunities.
How is Mainline monitoring future developments in search marketing such as voice and visual, what do you think the major implications of these developments will be for ecommerce brands?
J: We're hearing loads of noise about voice search, however with fashion it has its limitations, so we are treating it with less urgency, though we have noted an increase in enquiries from various platforms. The visual side is a really big piece for us which our development team is actively working on.
What should brands consider when advertising during the peak audience periods, such as Christmas and Black Friday?
J: One point from a marketing perspective is to speculate early, for those people that are browsing. So what we have learnt is to actually invest earlier, as part of an awareness piece, so when it gets noisy and chaotic you've already made an impression. Also it is important to have the confidence to invest further, so where the numbers are crazy, and when competitors are doing strange things in the market, it is important to understand what is working and what isn't. Again, use the understanding of data within your analytics platforms to identify when something is going well, to give the confidence to make some bold decisions during those busy periods.
R: From adopting this approach we saw a 21% rise in sales during the black Friday week, which is the main peak period for us, and 30% growth during the Christmas period as well, which showed the importance of investing early. I would probably add, as Johnathon said, the research period in the run-up to peak periods is really important. Stealing the top positions is a lot more competitive now with the main device being mobile, which means there's less room for us and less chance to be seen. The key is taking advantage when you can.
J: Where it gets noisy, people start worrying, if you've got strong confidence in what you've done with your analytics platforms it acts as a catalyst to allow you to scale up quickly and execute effectively. It does get difficult and it rarely follows the norm when you're trading throughout the year, so its having that overall confidence with your marketing matrix.