"Programmatic Will Be the Way All Media is Traded"
by Mathew Broughton on 20th Aug 2019 in News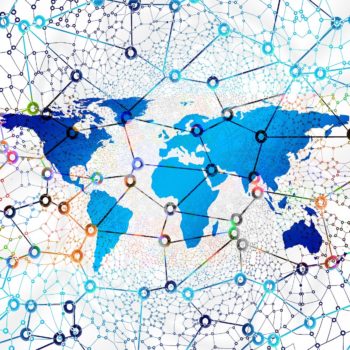 While programmatic trading has become the dominant form of advertising in display environments, its uptake across other platforms has been less prolific. However, with programmatic techniques being used increasingly for premium media, and its developing effectiveness in other channels, this is set to change.
In this exclusive article for ExchangeWire, Danielle Stewart (pictured below), senior programmatic consultant at The Programmatic Advisory, details how all media may be set to be traded through this mechanism.
The use of programmatic is quickly thrown into question when there is a brand safety scandal or update to industry regulations, but should this really be the case? Programmatic continues to show growth and adaptability, with more channels wanting in…
According to Zenith's Programmatic Media Forecasts, 80% of digital media will be traded programmatically in core markets by 2020. Year on year growth of programmatic display may have dropped below 20%, but an overall increase is being driven by the availability of new programmatically traded formats.
There has long been a misconception that programmatic is synonymous with digital display and that its supply is remnant inventory. Conversely, programmatic is the data and technology facilitating the buys rather than any specific channel. A testament to this is mainstream DSP's such as the Trade Desk, DV360 and MediaMath evolving to offer centralised buying of formats such as audio, digital out of home and connected TV. These steps towards DSP omnichannel management are allowing advertisers to gain a holistic view and optimise efficiently from one platform. While premium inventory may not always be available to the open marketplace, it is increasingly available through private deals as key publishers keep up with this buying shift. Below is a look into some of the channels that are already beginning to embrace programmatic.
Audio
Given the shift in consumer behaviour with the introduction of smart speakers like Alexa and Google Home, audio has become more prevalent than ever. Programmatic supply was previously only available through specialist DSPs, but with the growing popularity of this medium, supply is increasingly opening up with traditional DSPs enabling buys.
Programmatic audio gives access to podcast, music streaming and digital audio inventory in the form of 15, 30 or 60 second slots using DAAST or VAST tags. Targeting capabilities include geo, behaviour and demographics which are often enriched by the data available from the audio subscription services. The supply is high quality, meaning that many top tier publishers are choosing to only transact through private marketplaces (PMP), benefitting the overall transparency and lowering the risk of ad fraud within the channel.
Audio has always been a one to one medium, but with enhanced data and flexibility via programmatic the potential for personalisation is somewhat increased. Running this activity on an omnichannel platform opens the doors for second screen and sequential targeting opportunities to truly integrate your campaigns and have your messaging resonate. When it comes to measurability, companion display or video banners are often synced with audio delivery to aid measurement and attribution when compared with other channels. The standard metrics are around completion rates, quartile listens and cost per completed listen (CPCL) as well as traditional impression/click metrics for any companion banners.
Digital Out of Home (DOOH)
The digitalisation of out of home formats has brought long-standing traditional media owners into the digital age. By 2021 physical OOH is set for a decline in revenue, while DOOH is poised for further growth as key displays and billboards are digitised. The increasing availability of programmatic DOOH inventory from key players is aiding the strategic importance of this channel, OOH once took weeks to execute but now it can take a matter of hours.
Programmatically managing DOOH, similarly to audio, allows for a more responsive personalised buy. The execution still hinges on context, but the added opportunity to overlay data enables another level of relevance - for example creative dependant on the current weather or a sports score. Though the ads can be responsive with this data, there remains a need for stringent audit and approval for the public domain, therefore much of the supply is only available through programmatic guaranteed or private marketplaces.
Ordinarily one bid request equates to a single impression, with DOOH it can equal hundreds. Each network may collect this data in a variety of ways such as vision tech, surveys or geofencing – this is something they should always disclose to the buyer. Beyond reach, performance would traditionally be linked with the likes of brand lift or footfall, DSP omnichannel management provides further measurement potential with the ability to execute a geo targeted follow up ads on mobile devices, for example.
Connected TV
As TV consumption habits shift online, connected TV is becoming dominant in many households – particularly amongst millennials. Connected TV brings the reach of traditional TV advertising with the precision of digital video, meaning greater efficiency for advertisers when compared to traditional TV GRP buying. Google reports 800% growth in connected TV inventory in the last year and 137% increase in advertisers running connected TV campaigns, proving that both supply and demand are trying to keep up with the changes in consumption habits.
Programmatic connected TV gives access to 15 and 30 second ads, usually pre or mid roll, using VAST or MP4 formats. Programmatically purchasing these allows a scattered, specialised approach - something that would have taken an excessive amount of negotiation time using traditional methods. Data can also be overlaid for smarter targeting, while strategy can be adapted throughout the campaign as you have additional transparency on aspects such as geo and device type. Though, as a reasonably new medium, measurement remains fragmented across suppliers with standard video measurement usually applying in terms of completed views and view percentiles. As supply is fragmented and generally premium, most activity is currently taking place via private deals.
Opportunities
Buying these channels programmatically might not be as swift as the open RTB we've become accustomed to (due to creative specification, audit processes and the potential need for private deals), but the efficiency compared to traditional methods is still enhanced. Programmatic offers sophisticated tailored buying in the face of traditional catch all tactics. The ease of campaign flexibility and opportunity for audience overlays are aiding smarter, more dynamic buying, with less wastage and greater effectiveness. Having this view across multiple channels, transacting in one ecosystem, is a far cry from the fragmentation of the traditional channels and unlocks many opportunities for advertisers.
Though, the added benefits of programmatic don't come without its risks; brand safety and fraud. Advertisers are opting to safeguard against this by buying through private marketplaces, it's predicted that by 2020, PMP spend will overtake the open exchange. Newer programmatic channels like audio, DOOH and connected TV predominantly run PMPs as their supply is premium. Just because campaigns are running through a DSP does not mean it will ever need to touch the open exchange; some channels may remain PMP only. The fact that buyers are opting to carry these out programmatically rather than via traditional direct deals highlights the way the industry has moved on, with increased visibility becoming the norm. Even as data is thrown into question by GDPR, running audio, DOOH or connected TV campaigns via programmatic pipes - even in their most simplistic form - maintains a benefit over traditional methods in terms of adaptability and efficiency.
The opportunities for programmatic are only going to continue to flourish as the world continues to digitise. The boom of audio, DOOH and connected TV are all in response to this shift and it won't stop here. The introduction of 5G will see us online more than ever, increasing the availability of existing formats and most likely introducing some new. Further developments might be in the realm of wearable tech or even voice activation which would pose an interesting opportunity for programmatic thanks to their inherent digital nature. If new developments continue to bolster programmatic supply, then the notion of all media being traded programmatically via omnichannel DSPs will only evolve. Canada is already set for 99% of digital media to be traded programmatically by 2020 with many leading countries expected to follow suit shortly after.
Programmatic has come a long way from its display advertising routes, showing great adaptability in a rapidly developing market. New mediums might be transacting with the ecosystem a little differently, but we're certainly on the way to a solely programmatic media future. Once you've been exposed to the benefits of this omnichannel management, it's going to be difficult to justify reverting back to traditional methods.