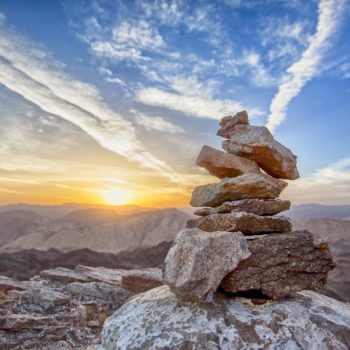 As part of a drive to modernise its marketing spend, US FMCG giant Procter & Gamble (P&G) recently announced a shift in priority, moving away from traditional mass marketing methods towards performance marketing channels, as well as reducing 'agency compensation' through automation.
In this exclusive analysis for ExchangeWire, Hannah King (pictured below), media planning director at agenda21, discusses the potential advantages, and pitfalls, of brands moving to targeted marketing approaches, alongside how existing agency relationships should be maintained.
Procter & Gamble's bold proclamation about its shift to targeting more segmented audiences through performance marketing has lots of virtues, but cutting agency fees could scupper its hopes of smarter marketing becoming a reality.
P&G CEO David Taylor said the US FMCG giant, whose brands include Head & Shoulders, Charmin and Pantene, is shifting from 'wasteful' mass marketing to one-to-one brand building through its 'smart audience network'.
The shift is part of a broader move by P&G to overhaul its marketing-including clamping down on wastage, like excess frequency and agency fees, which this year has seen marketing costs reduced by USD$350m (£290m), or 5%, to USD$6.75bn (£5.6m).
Move to smarter marketing
During a conference call with analysts, Taylor said P&G was using more than one billion customer IDs to build audience segments and then do "propensity marketing with people who have similar characteristics."
"We are going from generic demographic targeting, like women aged 18 to 35, to more than 350 smart audiences, like first-time mums, millennial professionals or first time washing machine owners, to help us teach the right people at the right time, in the right place," he said.
"This is only going to get more powerful, and we will get more accomplished at performance marketing to serve people messages that meet their needs."
Taylor also said tighter targeting is also making a "meaningful difference" to its innovation people because the company can get very targeted audiences to test new business idea, products and propositions.
Surge in performance marketing
Amid an environment in which marketing departments are facing massive pressures to promise growth, marketing chiefs are seeing performance marketing strategies as a tangible way to help hit financial targets.
Native performance marketing brands like luxury travel brand Secret Escapes and fitness company The Gym Group, will sing the virtues of performance marketing which is defined, as its simplest, as advertising which is only paid if it delivers an action like a click-through.
But doubters question whether brands are shifting too much spend to performance marketing compared to longer term brand building.
Acclaimed marketing authors Les Binet and Peter Field believe the key to success for brands is to aim for a 60:40 split between brand building and short-term activation.
More targeted marketing
My reading of P&G's strategy is it's wrapping a shift into performance marketing into a broader shift to make the company's marketing more resonant and effective - the Holy Grail for all marketers.
P&G is acknowledging that the generic, unsophisticated marketing practices of yesteryear are no longer fit for purpose in an age of increasing connectedness of media channels from TV, OOH, to Internet of Things.
Particularly is an age where individual markets demand speedy tailored video and other content specific to their region.
P&G is certainly talking the talk and with more than one billion marketing IDs, should P&G get it right, this smarter segmentation approach could make a big difference to its bottom line.
Let's hope so and that it doesn't ape other brands which have been guilty of talking up the capability of their first party data and their targeting ability without supporting it with demonstrable results.
From an agency perspective, I think too many agencies have been wedded to traditional standalone planning tools like TGI, which are still used as default by many, and have been for far too long.
This is unwise, particularly as there are very smart data and AI-driven segmentation solutions on the market, which give a more granular view of multiple audience types and which should be full embraced by agencies.
Cut in agency fees is red flag
However, things might not be all plain sailing for P&G, particularly given its recent determination to cut agency fees (most noticeably through automating more planning and buying as well as in-housing,).
To me, this presents a red flag warning and could scupper its attempts to execute more bespoke marketing effectively.
Well-resourced comms and media planning needs to be in place to ensure that P&G's more sophisticated marketing approach bears dividends- to fix the disconnect between audience segmentation, creative thinking and a consistent activation across media channels.
Furthermore, by undervaluing the role of agencies, P&G is effectively turning its back on the skills and knowledge which can help it understand the value of its audience.
Instead of slashing agency fees, P&G should work with its agency partners to link up its audience segmentation across channels and get its measurement foundations properly in place, so it has an acute understanding of the short and long-term value of its audience.
Conclusion
P&G has been one of the world's biggest spending advertisers for several years, and as such is seen as an economic bellwether.
Like a number of its FMCG rivals, it's looking to make efficiencies and shifting to more targeted marketing is clearly the right move for itself and the industry.
But radically cutting back on agency fees may improve profits in the short-term but losing this independent knowledge and expertise could hurt its profits even harder in the longer term.