Embracing In-App Advertising: Q&A with Matt Barash, AdColony
by Mathew Broughton on 11th Sep 2019 in News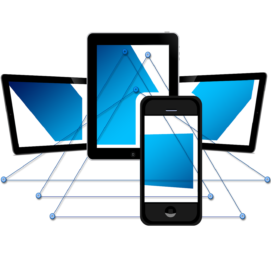 In association with AdColony.
In the final part of this exclusive two-part series with AdColony, ExchangeWire speaks to Matt Barash (pictured below), head of strategy and business development, to discuss why brand marketers should embrace in-app advertising, and how it differs from other environments.
Given that large enterprise-level brands have embraced in-app advertising, what steps can smaller firms take to ensure that they are not left behind?
Talk to someone in the space. With programmatic's explosion on mobile, there is no budget too small for every network out there for ignore it. If your agency or brand is even moderately sized, there's a reputable partner out there that will help get your ads out there in front of mobile gamers. The worst thing any advertiser can do is to sit still.
How can brands adapt their approach to taking advertising budgets from traditional media to in-game? What ad formats work particularly well on in-game ads, and what formats are best suited to other platforms?
On an RPU basis, mobile-first developers have been light years ahead of traditional publishers when it comes to in-app monetisation, largely driven by their reliance on video as the primary ad format.
The introduction of pre-cached video proved to generate industry high completion rates for brands entering the mobile space, with ads rendering faster and latency issues mitigated. Rewarded formats have become standard as part of the in-game user experience as a form of value exchange, prompting marketers to harness the capabilities of the smartphone (haptic, gyroscope, accelerometer, etc) to activate already highly engaged audiences to interact in new and dynamic ways with brand messaging.
Put simply, there's more options for engagement in mobile games, and users are apt to understand them, than most other platforms, driving completion rates, brand recall, and higher KPIs,
What are the advantages in terms of brand safety for in-game advertising for both brands and platforms?
The only audience that rivals mobile gaming is social. Facebook, Twitter, Snapchat, and beyond. But those platforms don't control the content on them, as much as we (and they) might like to think they do. Moderation takes manpower and time, and, simply put, the biggest challenges to brand safety on social is user generated content. Even content that is not against social networks' rules might still not be content you want your brand's imagery juxtaposed with.
With mobile gaming, there's no such danger. Every ad network and marketplace worth its salt can tell you where your ads are running, and react when an advertiser asks for its ads not to be shown in specific apps or genres. To most mobile ad networks, AdColony included, advertiser brand image is sacrosanct, which is one of the reasons we love user-initiated video so much — it's a win/win/win for everyone down the line, including the end user. The advertiser doesn't have to worry that the user is coming to view an ad after viewing some emotional or upsetting news in their social feed.
Do fraud and wastage rates differ significantly for in-game advertising compared to other platforms? If so, what are the key reasons for this?
The fight against fraud will always be an industry-wide challenge, no matter what the channel. To no one's surprise, bad actors will always look to develop new and improved mechanisms by which to take advantage of a nascent industry which is scaling rapidly. I wouldn't suggest that at the "top of the funnel," so to speak, fraud and wastage rates are too different than what has been measured in traditional digital environments – the responsibility is on the leading platforms to partner with leading tech providers to safeguard the interests of the market principals.
What are the major differences in measurement and verification for in-game advertising, compared to other platforms?
Since viewability came into the mix a few years ago, the in-app space has faced challenges with integrating the leading measurement providers. Whereas browser-based publishers are inherently measurable by vendors like Moat, IAS, and DoubleVerify through their basic ad tags, app publishers and SDK-based ad solutions require a much deeper integration to support verification measurement.
These time- and labor-intensive integrations have been slow to gain adoption mostly driven by developer reliance on the performance space, which does not lean on the same type of verification, or to the same degree, as the brand-based buying community. With regards to verification metrics when they are available, in-game video has proven to drive exceptional viewability scores given that the format almost always renders full-screen and the inherently higher engagement of certain in-game video formats like user-initiated rewarded video.
Are the opportunities within in-game advertising, due to factors such as diverse audience, becoming clearer to brands and marketers?
If the app is the new TV channel, mobile gaming is today's primetime. These are apps that demand undivided consumer attention for extensive periods of time. And while brands in the past had previously thought the audiences playing gaming apps were similar to younger console gamers and kids, we see they're now starting to realise the audience couldn't be more different – it's mums relaxing after picking their kids up from school, commuters travelling home from work, sports fans playing while watching a baseball game at home or at the gym. These games reach a wide variety of audiences at massive scale.