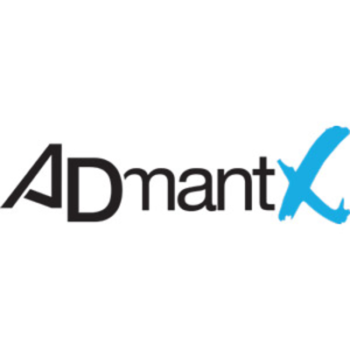 ADmantX, a leading data provider of natural language processing (NLP) cognitive semantic-based solutions, today announces a partnership with News UK. The data provider will help News UK across The Sun, The Times & Sunday Times and talkSPORT websites to accurately classify its content to provide an intelligent and personalised brand safety solution to its advertisers.
In today's complex environment, most technologies continue to make avoidable errors in Brand Safety. For example, keyword searches and domain whitelists or blacklists cannot guarantee complete protection for a brand. Such searches do not process full written text and therefore cannot understand the full context or the emotional and sentimental qualities of an article limiting their ability to deliver a precise classification. As a result, a lot of a publisher's inventory can be misclassified, which has a knock on effect; negatively impacting both the publisher's bottom line and the advertiser's desired outcome of 'avoid' or 'target'.
By applying ADmantX's advanced NLP technology, News UK will have both the accuracy and flexibility to develop a more precise understanding of its content at page-level, taking brand safety beyond the limits of keywords. ADmantX's proprietary technology reads and processes all written content at the full page level analysing the syntactical and grammatical elements of the article and working with concepts - rather than simple keywords - and linguistic semantic relationships between those, in order to extract a more accurate context, sentiment and emotional understanding of the page. Simply put ADmantX delivers human-like comprehension of the text but with the efficiency and scale of a machine.
This will allow News UK to create a more accurate and granular approach to brand safety covering the three key levels – standard, industry and brand suitability (defined by ADmantX as Brand Care). This will provide reassurance to News UK's advertising partners as well as enabling the publisher to only filter out webpages which are unsuitable. In doing so, it will allow it to monetise its inventory more extensively whilst continuing to protect the interests of its agency and advertiser partners.
Using ADmantX's advanced NLP-based technology will enable News UK to determine the emotional qualities of the page as it develops smarter segmentation around emotions, something which a keyword only approach will always struggle to achieve. For example, this article in The Sun which announces the engagement between two WWE stars is classified as "love" by ADmantX's technology because it understands the grammatical and syntactical context in which the term "engaged" is used even though the keyword 'love' is missing from the article; a keyword approach would fall down here because it would not be able to find the word "love" in the text.
This latest announcement from ADmantX follows last month's news that the Ozone Project had partnered with the data provider to power the contextual classification of its content.
Nick Welch, VP Sales and Business Development, UK and North EU at ADmantX, said "It's common knowledge that brand safety and brand suitability is big news and context has never been more important when considering it. To survive and thrive in today's digital world, publishers and advertisers need to move away from the status quo replacing the blunt, sledgehammer tools of yesterday with the next-generation AI-driven content analysis capabilities. We are excited to be working with News UK to help it accurately classify its content and build on its data proposition."
Ben Walmsley, Commercial Director – Publishing, News UK, added "The importance of context has never been greater and having the technology that can truly understand the emotion and sentiment of an article is of the upmost importance. We chose ADmantX because of its strong results driven by impressive academic heritage and look forward to what this exciting partnership will bring."