UK Advertising to Reach £24bn in 2020; Ogury Raises USD$50m (£38m)
by Mathew Broughton on 6th Dec 2019 in News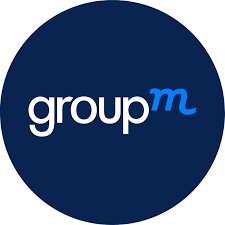 In this weekly segment, ExchangeWire sums up key industry updates on ad tech from around the European region – in this edition: UK advertising revenue to reach £24bn in 2020; Tesco and McDonald's become first brands to commit to IAB UK's Gold Standard; Tru Optik and Anzu.io announce multi-year exclusive agreement; Primis to support ID5 Universal ID; Illuma develops Peer Group Targeting technology; and PubNative acquires mobile advertising technology and development team from TVSMILES.
UK advertising revenue to reach £24bn in 2020
GroupM has released its UK media forecasts, estimating that total advertising spend will grow 6.7% in 2020 to reach £24bn, having grown by 7.8% in 2019, hitting £22bn.
Some other key highlights:
– As economic conditions improve looking past 2021, digital pure-play media owners will account for 73% of all advertising in the UK by 2024.
– The UK has grown much more than any other market globally, up 55% over 2013 levels.
– Traditional TV advertising will be flat in 2020 after contracting 2.3% this year, with Brexit being seen as a potential explanation for continuing caution.
– Outdoor should be the fastest growing "traditional" medium with predicted growth of 4-5% percent over each of the next five years, after growing close to 5% in 2019.
– Radio will grow closer to 2% percent in 2020, while national print titles are predicted to fall by another 6% next year.
Ogury raises USD$50m (£38m)
Ogury, the creator of the first digital marketing engine driven by user choice, has announced that it raised USD$50m (£38m); enabling the company to accelerate its product innovation and customer growth in the US, Europe and APAC. The funding was provided by Idinvest Partners and various banks.
Ogury is a mobile marketing technology company that was founded in Islington, North London in 2014 with the ambition to reinvent digital marketing, and make it understood, trusted and valued both by users and organisations.
Ogury has created the first marketing engine driven by user choice, specifically designed to address three key elements integrated all in one place: 1. First-party, informed and traceable user consent, 2. Unique and legitimately actionable insights on the consumers and their mobile journey, and 3. Brand safe and fraud free activation of data and media. Ogury believes this technology will change the direction and future of the entire adtech market.
In late 2018, Forrester forecasted a 75% decline in adtech funding given the fall-out from companies who failed to comply with GDPR and would not be able to adhere to other upcoming regulations. With digital advertising revenue outpacing any other medium, the adtech sector is in a critical inflection point. GDPR compliant and CCPA prepared, Ogury intends to lead the advertising market shift from purely data-driven to consumer-choice first. The new investment enables the company to accelerate its product innovation and customer growth in key markets in Europe, the US and APAC.
Thomas Pasquet, Co-Founder and Co-CEO, Ogury, said, "We have been GDPR compliant by design since Ogury's launch in 2014 and are CCPA prepared. While many adtech companies have been negatively impacted by the regulations, our market-leading technology solutions have always been based on user informed consent. We have partnered with our brand, publisher and agency clients to deliver choice-driven advertising that adheres to the highest standards of data protection."
"Ogury's business thrived before and after GDPR in Europe. The company saw the opportunity in the US, Latin America and APAC, and entered these key markets before any indication of potential regulations. As these markets are following Europe's early move to enforce companies to become more stringent on consumer data privacy collection, management, storage and use, Ogury is uniquely able to provide brands, publishers and agencies technology and solutions to adhere to all privacy regulations and build consumer trust."
Tesco and McDonald's become first brands to commit to IAB UK's Gold Standard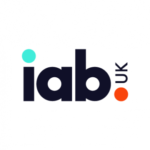 In an industry first, two leading UK advertisers, Tesco and McDonald's, have publicly pledged their support for IAB UK's Gold Standard by committing to work with certified digital advertising suppliers wherever possible.
Gold Standard certification began at the start of 2018, with the initiave bringing together industry programmes to combat ad fraud, increase brand safety and improve the digital advertising experience for users. Companies need to take three steps to certify: implement IAB Tech Labs' ads.txt, undergo an independent JICWEBS DTSG audit and adhere to the principles set out by the Coalition for Better Ads. There are currently 95 media owners, media agencies and ad tech companies certified.
Advertisers' commitment to support Gold Standard companies marks a landmark step in ensuring best practice principles are met within the industry. By prioritising Gold Standard companies, advertisers can effectively drive change downstream in the digital supply chain.
Commenting on the announcement, IAB UK's Chief Digital Officer Tim Elkington said: "Since its inception, Gold Standard adoption has been really strong. The fact that advertisers are now getting behind the initiative is crucial in cementing its effectiveness. Tesco and McDonald's are leading by example when it comes to advertisers' responsibility to improve digital advertising. It's only by having all parts of the industry on board that we can affect real change."
Tru Optik and Anzu.io announce multi-year exclusive agreement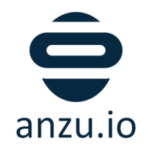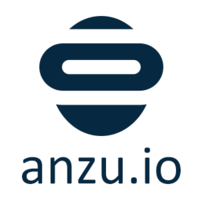 Tru Optik, the audience intelligence and data-management platform (DMP) operating across Connected TV (CTV), have announced a partnership with Anzu.io, a leading blended in-game advertising platform that brings real-world ads into video gaming and esports, to make first and third-party data for enhanced audience targeting available for in-game advertising on gaming consoles.
As 67% of US consumers play video games on at least one device, there is an increased demand for audience-based, scalable and privacy-compliant targeting across in-game advertising. In fact, eMarketer forecasts US advertisers will spend $3.67bn (£2.85bn) on ads placed within video games across mobile, desktop or console platforms by the end of 2020.
Game studios and advertisers that use Anzu's programmatic blended in-game advertising platform, a full suite of in-game ad viewability measurement, ad-fraud prevention, and brand safety, can leverage Tru Optik's patented Household GraphTM of more than 80 million homes, representing nearly 95% of U.S. consumers of ad-supported OTT, streaming audio and gaming content.
Through leveraging first and third-party data, advertisers have the opportunity to engage with hard-to-reach gaming consumers that are difficult to find on linear TV and create audience segments for precision audience-based targeting. Enhanced targeting capabilities enable game studios with the ability to increase the value of their inventory for CTV/OTT and ROI for advertisers.
"Gaming is the most preferred entertainment channel among young audiences today and they are assertive about what messages they interact with and how they receive it within a game," said Itamar Benedy, CEO and Co-founder of Anzu. "There are gaps in advertising that exist because of misinformed decisions about the target audience. We build a more relevant advertising world that the gamers can enjoy without having to worry about intrusive ads and interruptions during gameplay. As our strategic partner, Tru Optik can help us further this mission with data enrichment opportunities to strengthen our relationship with partners. Our solution benefits both brands looking to reach an entire generation of consumers with greater precision, and game developers by serving personalised ads to generate higher revenues via more relevant and well-targeted advertising."
Primis to support ID5 Universal ID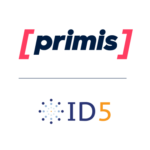 Primis, the video discovery platform, has joined some of the leading ad tech platforms to support ID5, the independent shared identity infrastructure providing premium publishers and ad tech platforms with a universal ID solution to improve user recognition in programmatic advertising.
Primis, a property of Universal McCann and IPG, is joining the likes of Amobee, MediaMath, Pubmatic and many other ad-tech players, in their common goal to improve user recognition and match rates and reduce the need for cookie matching.
User identification is key to monetise inventory and data, but third-party cookie-based IDs are inefficient, increase the risk of data leakage and impacts GDPR compliance. With Universal ID, ID5 is reinventing identity and putting publishers in charge by offering a privacy-first solution to create and share first-party user IDs with their monetisation partners.
"The Universal ID solution aligns well with our values, as well as those of our parent company Universal McCann," said Eyal Betzalel, Co-CEO at Primis. "We respect the privacy and peace of mind of our publishers, their users and all of those that interact with the internet. It's because of these beliefs that we find it so important to join initiatives like that of ID5."
"We are delighted to partner with Primis, a leading video platform which helps thousands of publishers globally to better monetise their assets in a privacy-compliant and user-friendly way," says Mathieu Roche, co-founder and CEO at ID5. "This collaboration reinforces ID5's footprint making it more valuable for current and future partners. We are committed to building a privacy-first identity solution that empowers publishers to grow sustainable advertising revenue and the partnership with Primis is a great step in this direction".
Illuma develops Peer Group Targeting technology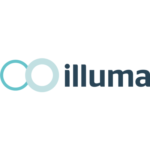 Illuma Technology, an independent contextual AI specialist in London, has developed an audience expansion technology called Peer Group Targeting, which it claims solves some of the issues facing the advertising industry with the declining viability of the cookie – namely, how to assess audience suitability while protecting privacy, how to target adverts efficiently and how to expand reach compliantly.
Peer Group Targeting uses AI to learn from deep contextual signals found in a campaign's engaged audiences and expands out in real time to find Audience Peers: those viewing similar content when there's a high probability they are in similar 'marketing moments' online.
Mason said: "Established audience targeting and optimisation processes have tended to work like a funnel: you start targeting with a broad idea of who your preferred audience is, generally using cookies, and where you might find them online, using context, then you narrow from there: you have to scale down to find success. We chose to study the opposite – what happens if we take the smallest but most interesting group of people, those engaging with a campaign as it's running, look at where they are congregating online in real-time and scale up to find new audiences in similar contextual moments. The results were very exciting and Illuma is now routinely being used as a primary targeting method for both engagement and reach."
PubNative acquires mobile advertising technology and development team from TVSMILES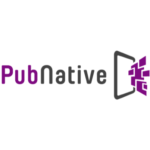 Media and Games Invest plc (formerly Blockescence plc) have announced that its subsidiary PubNative GmbH has acquired the development department and advertising technology of award-winning German mobile publisher TVSMILES GmbH to further strengthen its position in the mobile ecosystem and expand its reach into new advertising formats.
PubNative's acqui-hire of TVSMILES' development team and technology will allow the expansion of its mobile team with a successful and well-established publisher which can contribute to the growth of its in-app header bidding tool 'HyBid' and Prebid products. Furthermore, as TVSMILES ventures into the world of Connected TV advertising, PubNative will also be able to further accelerate its CTV business. In addition, TVSMILES will help PubNative to accelerate the development of its consent management platform (CMP) within Europe.
Ionut Ciobotaru, founder & CEO of PubNative, said, "PubNative continues to accelerate its advancements into the mobile gaming sector since we partnered with MGI and the Gamigo Group. Acquiring the development team and mobile advertising technology of TVSMILES comes at a key time for us as we expand our in-app bidding stack. I am confident that TVSMILES' expertise in analytics, monetisation, and operations combined with our innovative technologies and resourceful team marks a significant milestone in our journey of building the next generation mobile advertising platform."
Also in the news
– Broadsign and Adform partner to streamline global programmatic omnichannel media buys
– Toplitz Productions signs exclusive partnership with Anzu.io