Anzu.io Partners With Forensiq; Talon Expands into Europe
by Mathew Broughton on 21st Feb 2020 in News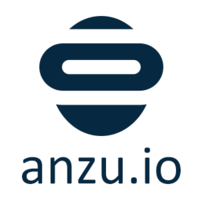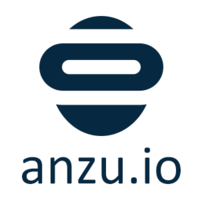 In this weekly segment, ExchangeWire sums up key industry updates on ad tech from around the European region – in this edition: Anzu.io partners with Forensiq; Talon expands into Europe; Peer39 releases January 2020 Benchmark Report; Dwise incorporates Digital Element tech; and Freewheel hires Virginie Dremeaux.
Anzu.io partners with Forensiq
In-game advertising platform Anzu.io and MRC-accredited fraud-prevention solution Forensiq have announced a new partnership representing the first-ever fraud detection collaboration for in-game advertising. This partnership will allow Forensiq to detect and score general invalid traffic (GIVT) and sophisticated invalid traffic (SIVT) across PC, console, and mobile.
Ad fraud continues to be a major concern for digital advertising as a whole, with a reported risk of a loss amounting to USD$23bn (£17.8bn) globally. In-game advertising promises a brand-safe environment that is free from user-generated content and gives full control over ad placements. However, as with any new ecosystem, bad actors are constantly in search of opportunities to siphon advertisers' spend. It takes time to develop and implement fraud-detection methods, so intruders will act as quickly as possible to exploit this lack of safeguards.
"We have been working hard to understand and provide solutions to the pain points of advertisers and publishers with our innovative technology. Brand safety and fraud protection remain our top priority. All of our integrations already go through a strict internal compliance process to ensure that. Forensiq, with their cross-platform solution that offers advanced fraud-detection capabilities, was a natural partner of choice for us to make our in-game advertising offerings more secure and deliver high value," said Itamar Benedy, CEO and co-founder of Anzu.
Talon expands into Europe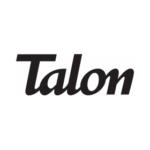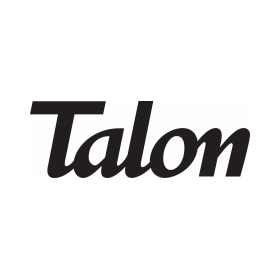 Talon Outdoor, the independent out-of-home media specialist, has announced the launch of its German division with Winfried Karst appointed as managing director. Karst is tasked with driving business in Germany, mainland Europe, and international spend from across Talon's Plexus network, expanding Talon's reach in mainland Europe.
During Karst's 30-year career he spent over 12 years at Kinetic as co-founder and COO of Germany and Austria, and CEO of Switzerland. This was followed by senior management positions at Amscreen Europe, Goldbach and a 4-year involvement in the Digital Signage Federation as European vice president. Most recently, Karst has been CEO of SK2 Solutions a consulting and media business focusing on the area of healthcare clients and digital Out of Home.
Karst takes up his new role immediately and is based in Frankfurt, in new offices in the heart of the Rhein-Main media and creative community, working with professional ad tech partners. Karst will focus on working with existing and new client partners and report into the London headquarters working closely with Managing Partner, Adrian Skelton.
Barry Cupples Talon Group CEO said: "I am delighted to announce the appointment of Winnie as the Manging Director of Talon in Europe. His extensive experience of the out-of-home market across Europe and more recently his focus on digital transformation and technology-led solutions, makes him ideally placed to take Talon's Smarter as Standard philosophy to the heart of Europe."
Peer39 releases January 2020 Benchmark Report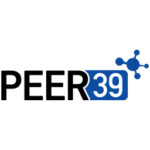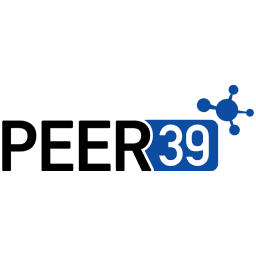 A recent IAB report found that 94% of marketers are using blacklists to tackle brand safety. With this in mind, Peer39 conducted research examining how much news content is brand safe and discovered there is USD$15m of suitable inventory in content-rich environments that advertisers blocking news are missing out on, not to mention the publishers who are also missing out on revenue.
The analysis comes from Peer39's Benchmark Report for January 2020 which indicates brands are avoiding News content, based on outdated fears of brand safety.
By analysing data from 1st January 2020 to 31st January 2020, Peer39 was able to determine how much of the news we see is safe from negative content, and in possession of positive or negative sentiment. The main findings include:
– Brands can target up to 32% of the News category as fully safe from all industry-standard negative content classifications.
– The News category registers higher than the internet average for both quality content rich-environments and low-ad-count pages.
– News represents a large portion of targetable inventory, with one out of every five impressions seen.
Dwise incorporates Digital Element tech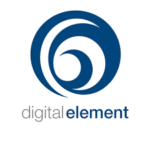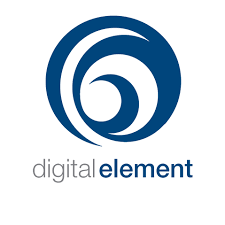 Digital Element, the global IP geolocation data and services provider, has announced that Stockholm-based digital advertising specialist, Dwise, has chosen its NetAcuity technology to improve ad targeting for its clients.
Dwise focuses primarily on programmatic media to help brands engage with their target audiences. By incorporating Digital Element's technology, the company is able to accurately pinpoint potential customers for its clients – leading to greater campaign success and boosted return on investment. The technology works by tracking key identifiers when a website is visited. It is able to identify the visitor's country, connection type (wired or mobile), and the internet service provider (ISP) used – all while protecting the user's anonymity. It can be used to facilitate standalone geotargeting and, by combining this information with other data – such as age, gender and purchase history – audience profiles can be defined with precision according to client need.
"Dwise is a fast-expanding company, in a highly competitive sector. We are delighted it has chosen to use our NetAcuity technology to make it stand out as a leader in the field, and we are confident its clients will reap the benefits of improved campaign success as a result," said Kate Owen, Digital Element's Vice President, Northern Europe.
Freewheel hires Virginie Dremeaux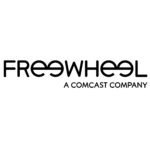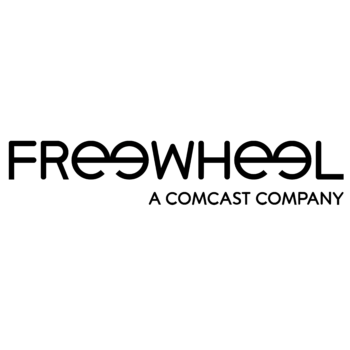 FreeWheel, A Comcast Company, and the provider of industry-leading video advertising software, today announced the appointment of Virginie Dremeaux as executive director, product and sales marketing international to support its leadership in the addressable TV industry across Europe. Based in Paris, she will report to Maria Weaver, CMO of Comcast Advertising.
In her new role, Dremeaux will focus on accelerating the launch of FreeWheel's latest addressable TV solutions. These innovations will be based on technological implementation, support in terms of data processing and the development of business models that deal with the issues around addressable TV. She will be a key partner for sales teams on the buy-side, particularly for the launch of new media offerings for agencies and brands.
Before joining FreeWheel, Dremeaux spent 11 years working at Canal+ Group where she held the position of digital marketing director in the advertising department. More than 20 years' experience in TV and digital advertising has enabled her to develop strong capabilities to optimise the monetisation of TV inventory across all digital media.
Commenting on her appointment, Virginie Dremeaux said, "I am delighted to join an international company that has supported the advancement of the TV advertising industry, and in particular the development of addressable TV, in both European and U.S. markets. Faced with the challenge of the paradigm shift that is taking place, I will use my expertise to drive advertising innovation projects for both content publishers and buyers."
Also in the news
- Broadsign partners with CAASie by Heurist to offer programmatic DOOH in Australia
Brand SafetyDOOHFraudGamingLocationOOHTargeting