Crumbling Cookies will be Good for User Privacy. Next Task: Improving the Web Experience
by Mathew Broughton on 10th Mar 2020 in News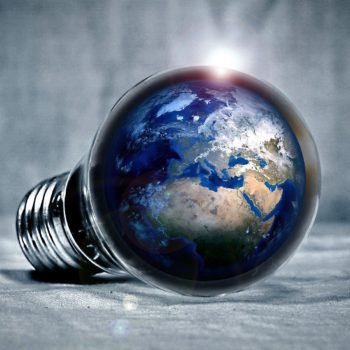 In this exclusive article written for ExchangeWire, Matthew Goldhill (pictured below), founder and CEO of Picnic Media, discusses how the recent moves to phase out the third party cookie will be a positive shift for consumer privacy, yet such moves should be supported with the creation of an attractive and engaging environment for the user.
Coming out in praise of Google's Accelerated Mobile Pages (AMP) project isn't necessarily the best way to win friends among web developers. Four years since the technology launched with a mission to speed up mobile web page loading times, articles with headlines like 'Google AMP can go to hell' and 'Kill Google AMP before it kills the web' come only just below Google's own AMP developer guide in organic search rankings for the term.
This isn't the place to re-run the pros and cons of that debate. But if the anti-AMP side has typically argued for worthwhile things such as freedom and decentralisation of the web, the most compelling argument from the other side is perhaps an even better one: that initiatives like AMP are good for the advertising business because they are good for user experience.
This feels like a particularly topical thought as the digital business scrambles to map out a world without cookies, web giants Google, Apple, Microsoft and Mozilla having all moved to phase them out in the name of privacy.
That step should prove to be a timely and important one - an opportunity for the online advertising business to lay new foundations that enshrine consent and respect for consumers. But as crucial as privacy is, it also seems like an aspect of a larger, less readily recognised issue, which is that the biggest unsolved problem in ad tech is the customer's poor user experience.
For its contribution to improving that experience, we might suggest that AMP has been one of the more worthwhile initiatives from an ad-funded tech business in recent years. Early accounts of its impact for publishers revealed the faster loading speeds resulted in more engaged readers, higher CTRs and higher viewability rates.
Advertisers have even started building their landing pages using the technology. American trucking company US Xpress was able to achieve a 62% increase in driver applications on AMP pages after loading speeds accelerated five-fold. Such indicators of happier users might not settle the argument, but they are worth setting against the doubts of the AMP naysayers.
And across the board, the notion that user satisfaction might be worth a few sacrifices has steadily been gaining traction - not only in the context of publisher UX but among advertisers too.
The Coalition For Better Ads, which launched three-and-a-half years ago in recognition of the fact that there are plenty of digital ad formats that consumers really don't like, has polled more than 100,000 consumers on the way to creating its set of global ad standards, and increasingly the digital business is following its recommendations.
User experience also sits at the heart of the social networks that claim much of our time online. They owe their ubiquity to their ability to make us happy to spend time there, and they work hard to make it so. In the attention economy, where digital products compete for the finite resource of users' attention, user experience is a fragile and valuable thing. Facebook and it's sister app Instagram are clearly heavily monetised properties, but whilst rapidly growing revenues they have been laser-focused on the importance of user experience.
Snapchat, meanwhile, last year unveiled a new Android app, having spent over a year rebuilding it to be faster, less laggy and less buggy than its predecessor, after identifying Android performance issues as a drag on its favoured daily average user (DAU) metric. In its 2019 annual report, published February this year, Snap Inc. offered a list of possible barriers to growth, most of which relate to potential difficulties in maintaining a compelling, exciting or appealing user experience.
Privacy, of course, is a vitally important aspect of a functional web, but that web also lives and dies by its user experience - ease and speed of use, with attractive and creative content. If we are to create an online environment that is pleasing and useful, not a source of resentment or irritation to the consumers who use it, advertisers, publishers and ad-funded businesses need to work to keep UX at the heart of all they do.

Picnic
Picnic Media is a leading premium mobile ad formats company, delivering high-impact, social-style ad formats on a unique marketplace of the highest quality mobile inventory. Their intuitively engaging advertising campaigns allow advertisers to increa...
Powered by PressBox