EU Criticised for Slow Big Tech Action; Ad Tech Trio Join Unified ID 2.0
by Mathew Broughton on 19th Nov 2020 in News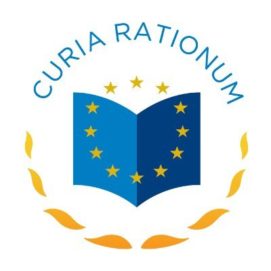 In today's ExchangeWire digest: EU criticised for slow antitrust action against big tech firms; ad tech trio PubMatic, Magnite, and Index Exchange, join the Unified ID 2.0 initiative; and brand performance marketing platform Launchmetrics acquires Parklu.
EU criticised for slow big tech action
The EU has been too slow to respond to anticompetitive threats imposed by big tech companies such as Google, Facebook, and Apple, as well as lacks the legal firepower to intervene appropriately, according to a newly-published report by the European Court of Auditors (ECA). According to the report, the European Commission requires improvement in antitrust action in terms of detection, as market share and turnover of acquired companies may not fully reflect market power, speed of response, and the deterrent effect of the fines imposed, with the ECA claiming the European Commission has failed to evaluate the effect of its actions thus far.
Commenting on the report, ECA member Alex Brenninkmeijer wrote, "In the last decade, the Commission has been using its powers in merger control and antitrust proceedings effectively. But it now needs to scale up market oversight to be fit for a more global and digital world. It needs to get better at proactively detecting infringements and select its investigations more judiciously. Together with stronger cooperation from NCAs, this will result in better competition enforcement in the EU internal market, protecting businesses and consumers."
Ad tech trio join Unified ID 2.0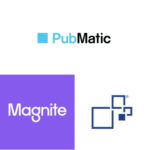 Advertising technology trio PubMatic, Magnite, and Index Exchange, have joined the open-source Unified ID 2.0 project, which aims to replace third party cookies as an identifier with hashed email addresses. The trio join fellow ad tech firms LiveRamp, Criteo, and Nielsen, with the project being largely overseen by The Trade Desk. At this stage there is a notable absence of both brand marketers and publishers signed up to the initiative, although discussions are ongoing.
PubMatic's rationale behind joining the project was made clear when it recently filed to go public in a USD$75m (£57m) IPO through the Nasdaq stock exchange, with its S-1 registration documents reading, "Without cookies, mobile device IDs and other tracking technology data, transactions processed through our platform would be executed with less insight into consumer activity, reducing the precision of advertisers' decisions about which impressions to purchase for an advertising campaign. This could make placement of advertising through our platform less valuable and harm our revenue."
Launchmetrics acquires Parklu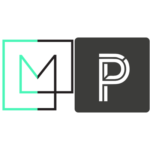 Brand performance marketing platform Launchmetrics has announced its entrance to the Chinese market via the acquisition of influencer analytics provider Parklu. Terms of the acquisition have not been disclosed. Parklu purportedly boasts statistics on 100,000 individual key opinion leaders (KOLs) across the luxury, beauty, and lifestyle, verticals, representing a further expansion for Launchmetrics which has traditionally focused exclusively on fashion.
In an interview with Jing Daily, Launchmetrics CEO Michael Jais commented, "For us, it's been critical to understanding how we can help our customers, including companies like say, LVMH, to be in a better position in China when it comes to integrating data into global landscapes. The logic behind this is to get all the data — in the West and in China — and work out how can we better understand the ROI from campaigns and manage budgets, which is even more important now than even two years ago."
TagsAd TechAppleBig TechEUFacebookGoogleIdentityM&ASocial Media