Machine Learning in Cookieless Solutions: Q&A with Simon Halstead, Verizon Media
by Mathew Broughton on 17th May 2021 in News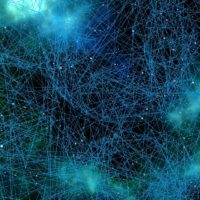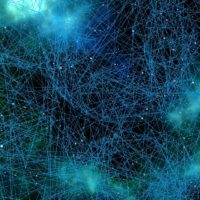 In association with Verizon Media.
In this exclusive interview, ExchangeWire speaks to Simon Halstead, Vice President Exchange and Supply International, Verizon Media, to discuss how machine learning can be applied to contextual solutions to provide reach and scale in cookieless environments.
What are the key opportunities available for publishers and buyers in the new cookieless environment? How do next-generation identity providers help these players realise these opportunities?
Cookies did a lot of things, so moving beyond the current use of cookies for publishers and buyers is going to involve quite a lot of change. There's no single solution that offers the same level of addressability or does all the things that a cookie does. Both publishers and advertisers need to have identity strategies. It's a real opportunity for publishers to realise the value of their audiences as we rebuild those data-driven solutions.
We can use publisher first-party data to build an enriched understanding of the consumer, and in an aggregated way as well by enabling those publishers to use the behaviour on their site to create packaging for advertisers. We then have some very specific next-generation solutions when it comes to contextual that combine other real-time data signals like device, location, weather and more to inform machine learning, the audience and insight we have about a consumer as a publisher, and with third-party publisher data which they share with us, for a privacy-safe and accountable solution.
I think it's really important for people to think of multiple solutions to move forward, and to put the consumer at the heart of what they do. So, consent from consumers is absolutely critical and, as a whole industry, I think we need to continue to look towards how we move forward in a way that suits what consumers are asking of us.
How does the Next-Gen Solutions suite complement Verizon Media's other identity offerings, such as ConnectID, as well as existing first-party data sources held by marketers and publishers?
They complement us by providing scale and reach into the unknown web. Our existing solutions like ConnectID, which we are looking to launch in EMEA later in the year, are about addressable audiences. The estimate as to what addressable inventory represents is probably 20-30% of the total audience, so those impressions where identity is present are really important and part of our multi-pronged identity solution. The Next-Gen Solution then complements that by helping to understand the unknown web a bit more. That's done by understanding, from a contextual- and audience-driven basis, what a particular audience is likely to be and what it's going to be similar to, thus allowing a new level of targeting.
ConnectID builds on the shared understanding with the publisher of their audience via secured authenticated matching. Next-Gen is going to build on that with machine-learning and understanding from the context of the page, or the understanding that we have of those users that has been shared from an authenticated layer as well. One of the things we feel is that because we have a significant logged-in user base that helps us understand and power our machine learning, this gives us a very different solution to a standard contextual solution. We're training our machine learning models by feeding them high-quality data from our logged-in users. Then we can see those signals that come through in real-time, such as on-page content, time, day, and weather, and combine them with these models, to give us that comprehensive view that allows campaigns to expand to audiences where identity is not present without sacrificing relevancy.
How does the Next-Gen Solutions suite address the issue of measurement and attribution in a post-cookie environment?
Again, this is a difficult and thorny issue. As cookies and app advertising IDs become unreliable for conversion tracking, the industry will be left with a proliferation of blindspots, severely limiting advertisers' ability to connect touchpoints for measurement. Advertisers may be forced to conduct measurement in silos depending on the channel or device they're activating and never fully understand the customer journey or true ROAS.
Verizon Media is developing Next-Gen measurement solutions as part of the wider Next-Gen solutions suite that help advertisers maintain omnichannel insights and measurement. This will be achieved in a couple of ways. The first is by using an addressable identity solution, such as ConnectID, where we can measure the traffic, the performance, and the change against those known users. We'll also continue to use click-based identifiers which do not require third-party cookies to tie back to conversion events. The second strategy will work on a panel basis, where the knowledge we have about both the known users and aggregated data set is fed into our machine-learning models to give the advertisers an aggregated view of campaign performance.
How can the combination of real-time data signals such as weather, location, and device type, alongside context-based information, be used to enhance first-party datasets?
This comes from the understanding of an audience, and how that audience behaves, and how that can be inferred forward. Weather as an example can give a greater context to some lifestyle pages you're viewing. In an e-commerce setting, understanding the time of day, the type of device, or where they are shopping from, may start to reveal things about the potential consumer without revealing anything specifically about that individual. Content and context is a critical part, but these real-time signals just enhance the value. Our testing analysis showed that using content plus these additional sources allows us to build a better real-time picture of the audience that is more in-depth. It's all about the power of machine learning to be able to build a picture of the audience without the need for any cookies, app IDs, or individual identifiers.

Yahoo
Yahoo serves as a trusted guide to hundreds of millions of consumers globally with its portfolio of iconic brands that includes Yahoo News, Yahoo Finance, Yahoo Sports, Yahoo Mail, Yahoo Search, AOL, Engadget, TechCrunch, Rivals, and many more. For b...
Powered by PressBox
attributionCookiesDisplayMeasurementPost-CookieTargetingTechnology