System1 to go public via SPAC; Smart acquires DynAdmic
by Mathew Broughton on 1st Jul 2021 in News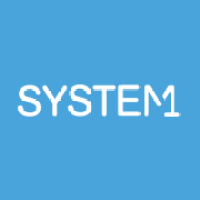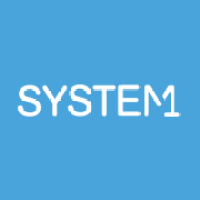 In today's daily news digest from ExchangeWire: System1 to go public via SPAC; Smart acquires DynAdmic; and Dream Games raises USD$155m (£122m).
System1 to go public via SPAC
Omnichannel customer acquisition platform System1 has announced that it will go public on the New York Stock Exchange (NYSE) via a reverse-merger with the Trebia Acquisition Corp. special purpose acquisition company (SPAC). The combination will be financed by USD$400m in debt commitments and a USD$200m equity backstop provided by Cannae Holdings Inc., which will provide a total of USD$175m to System1's balance sheet post-merger. Concurrent with the SPAC merger, System1 has also disclosed that it will be combining with security and privacy provider Protected.net, with the rationale to expand its privacy-focused offering in the post-cookie advertising environment. The transaction is expected to close in the final quarter of the year.
In a statement, System1 Co-Founder and CEO Michael Blend commented, "This announcement marks a significant milestone in System1's natural evolution to a public company. The transaction will provide capital for accelerated investment in our RAMP technology and further our position as a leader in privacy-centric customer acquisition. At System1, we strive to improve every single day - our technology, our business, our community, and ourselves. I am thrilled for our entire team and to have Trebia join us on our journey."
The move continues the latest surge in ad tech public offerings, via both traditional IPOs and SPAC-led reverse-mergers. Yesterday, both Taboola (NASDAQ: TBLA) and Integral Ad Science (NASDAQ: IAS) at respective valuations of USD$2.6bn (£1.9bn) and USD$3.3bn (£2.4bn) respectively. Moreover, Taboola's native advertising rival Outbrain filed for its IPO on Tuesday (29th June), with aims to raise a minimum of USD$100m (£72.3m).
Smart acquires DynAdmic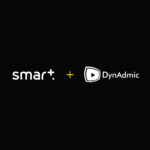 Ad monetisation platform Smart AdServer has announced that it has acquired Paris-based CTV and video advertising marketplace DynAdmic. Financial terms of the acquisition have not been disclosed. Following the combination, DynAdmic's technology and operations will be integrated within the Smart platform, expanding the French firm's contextual and cookie-less targeting capabilities. The purchase follows Smart's buyout of Berlin-based demand-side platform (DSP) LiquidM in December 2019, and an investment from Capital Croissance in January this year.
Arnaud Creput, Smart CEO, commented on the acquisition, "We are impressed by the technology and expertise developed by DynAdmic to bring superior performance to brands and agencies with OTT and CTV contextual targeting. The addition of DynAdmic complements Smart's cookie-free and CTV strengths, which are the most critical shifts in our industry. This acquisition also accelerates our strategic development in the United States. We remain dedicated to creating a scaled independent alternative to the dominant platforms with a strong commitment to privacy, transparency, innovation and performance."
Shogun raises USD$67.5m (£48.8m)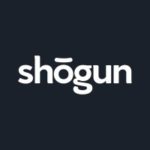 E-commerce front-end store builder Shogun has raised USD$67.5m (£48.8m) in a Series C financing round at a valuation of USD$575m (£416m). The round was led by Insight Partners and supported by Initialized Capital; Accel; and VNG Partners. The investment will be used to support development on its two focal products, namely drag-and-drop Shopify storefront constructor Page Builder and end-to-end commerce solution Shogun Frontend, as well as business development and new tech offerings.
In an interview with TechCrunch, Matt Gatto, Managing Director at Insight Partners, commented, "Our investment in Shogun underscores the market's desire to see headless commerce become merchant-focused. More brands want to be able to build headless progressive web apps in a low-code environment. Those on the forefront of e-commerce want to enable web teams to build truly unique, memorable shopping experiences. Shogun is well positioned to make flexible front ends accessible to brands in a whole new way, and we're excited to be a partner in this journey."
AcquisitionCTVE-CommerceIPOM&AOmnichannelVideo