The CTV Opportunity in the EU5: Q&A with Ed Wale, Magnite
by Grace Dillon on 25th Oct 2021 in News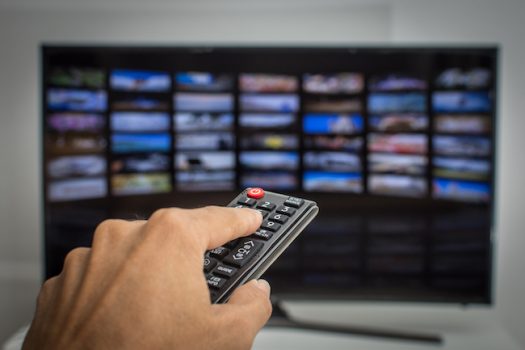 In association with Magnite.
In this exclusive interview ahead of ATS London 2021, Ed Wale, MD CTV, EMEA at Magnite, delves further into the findings of Magnite's 'CTV Is For Everyone' report. The research builds on SpotX's 2020 report of the same name and Magnite's 'Future Forward CTV' study, and contextualises the composition of the new TV audience for advertisers.
What is the focus of this research, and what motivated Magnite to conduct it?
2020 marked the beginning of the connected decade, a period where television is being reinvented to adapt to the rapidly evolving needs of consumers. Over the past two years we have seen accelerated adoption of connected television (CTV), amplified by the effects of a global pandemic and sustained by the affordable accessibility of streamed television.
This rapidly changing viewing behaviour was illustrated in the SpotX (now part of Magnite) research report 'CTV is For Everyone' and Magnite's proprietary research study 'CTV: The Future Forward', both of which gave a comprehensive view of CTV audiences across the EU5.
Magnite is building on this audience-focussed foundation of data-driven insights with its latest research report which contextualises the composition of today's television audiences so that advertisers can better understand why CTV is a critical aspect of a wider TV buying strategy.
What key findings can you share with us? Are there any that surprised you?
When we compare 2020 data from SpotX's 'CTV is for Everyone' report with this year's findings, we see four out of five households in the EU5 are now reached by a connected TV, a 30% increase from 2020. This shows the enormous opportunity for advertisers to reach more consumers in the CTV environment, which we know is often preferred to traditional linear TV due to its flexibility and variety.
Another key trend is Europeans' preference for hybrid viewing. While in the US, a much higher proportion of the population streams CTV exclusively, 71% of Europeans say they watch a combination of traditional TV and CTV. Viewers now switch seamlessly between CTV and traditional TV formats, and so in order to ensure the incremental reach CTV facilitates, advertisers should carefully consider including the format in their planning.
When we compare CTV's performance with other platforms, it showed particularly strong results. 54% of CTV users, who also use social media, say they do not watch professionally produced content (TV shows, movies, etc) on social platforms and instead choose CTV for more premium, long-form content. Equally, only 19% of European CTV users say they are likely to pay attention to a video ad on social media platforms as opposed to 67% on a TV screen, illustrating the shift away from social media platforms in the consumer's preference.
How do current European CTV viewership levels compare to a year ago/prior to COVID?
CTV consumption has outpaced traditional TV viewership in the past year. The global pandemic amplified and accelerated the transition to CTV as a way for many Europeans to access televised content, particularly free-to-watch, ad-supported content. According to European data gathered from Samsung Ad's smart TVs between January 2020 and May 2021, total traditional TV consumption rose by 17%, while CTV viewing increased by 55%. These numbers illustrate the growing shift in audience preference for CTV, which is able to deliver what audiences require and, in the process, create new viewing habits.
We often hear about how fragmented the European CTV ecosystem is. What similarities are there between CTV audiences throughout the EU5?
Despite the fact that European TV markets operate in vastly different ways, CTV audiences have a surprising amount in common.
One marked characteristic of the collective European audience is their commitment to conscious consumerism. 65% of European CTV viewers said they are more likely to pay attention to ads from brands that are in line with their lifestyle and opinions.
Importance of brand values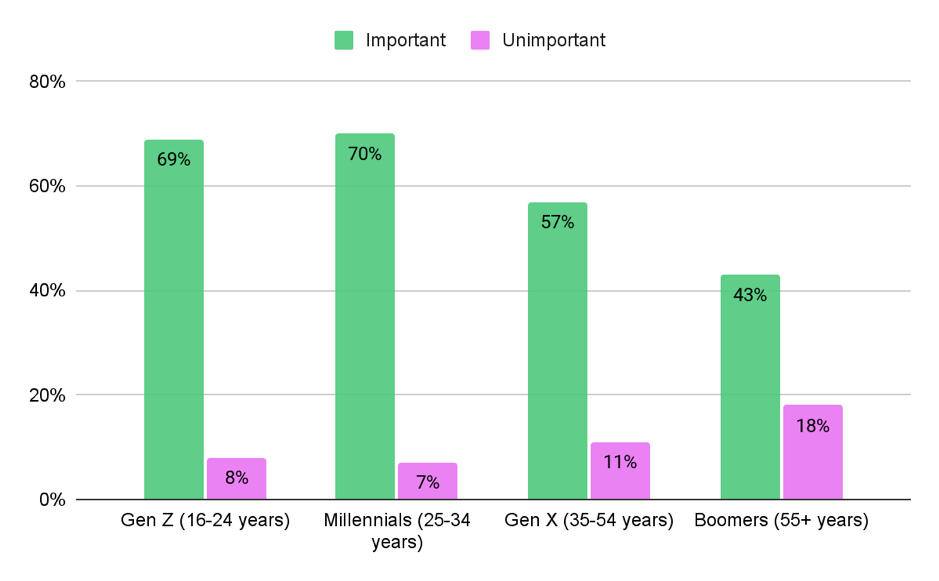 It's also interesting to note addressable ads resonate more with European CTV audiences than their traditional TV counterparts. Almost half of CTV viewers (47%) are willing to share information to receive relevant ads in contrast to only a third (28%) of traditional TV audiences.
What opportunities does CTV offer marketers, and why is it so important for them to understand the make-up of its audiences?
In the past, younger audiences have shown a much higher propensity for CTV viewing than those from the baby boomer generation, but the pandemic has accelerated adoption amongst older viewers looking for high quality entertainment options in the comfort of their homes. This means CTV is becoming the more diverse format for brands who wish to reach an audience that's more reflective of the national population. As traditional TV-only viewers continue to age, CTV will become the natural home for the following digital savvy, ad-friendly generations.
Equally, CTV better caters to the newly emerged conscious consumer and allows for stronger brand alignment. 43% of European CTV viewers pay more attention to targeted ads than traditional TV viewers (29%). This presents a unique opportunity for advertisers to communicate with consumers who are open to receiving ads that are relevant to their interests, more likely to pay attention to personalised ads, and more likely to make a purchase after seeing an ad than traditional TV viewers.
Read Magnite's new research report here.
---
ATS London 2021 will take place on 3rd-4th November at Lee Valley VeloPark. Tickets and further details are available via the ATS London 2021 events hub.