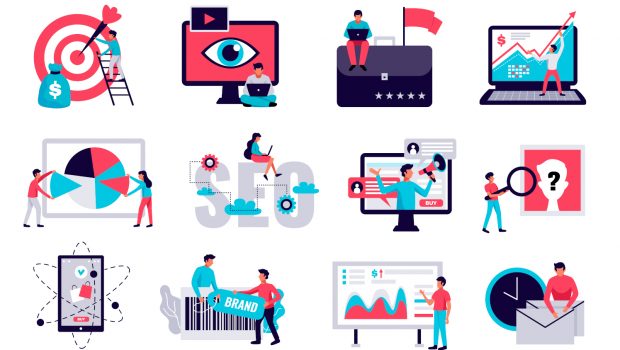 In the first article in ExchangeWire's 2022 Predictions Series, experts from across the media and marketing industries examine how the media buying and brand marketing landscape is set to evolve in the year ahead.
Attention to go mainstream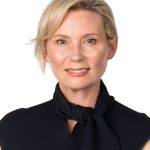 2022 will be the year Adland's attention economy goes mainstream.
After years of important research and foundation work to test and generalise, not just whether attention is a valuable metric, but how it can be valuable to the existing advertising ecosystem, we'll see the widespread industry adoption of attention-based metrics.
Advertisers and publishers have spent a lot of this year actively investigating or integrating attention data into their plans for 2022, which means we'll see a range of planning, buying, and measurement solutions being rolled out.
However, marketers need to be wary. Soon the industry will be flooded with vendors selling a wide variety of attention metrics -- some good, some not so good.
But how do you spot the difference between the good attention metrics and the bad ones? Well, unsurprisingly, the best way to measure human attention to advertising is to track real human attention to advertising. So if a company is not using actual human gaze then steer clear. As with any new measurement category, development requires pain-staking research, a rigorous approach and powerful thought leadership - not quick fixes.
Prof. Karen Nelson-Field, founder and CEO, Amplified Intelligence
Awakening of first-party data and creative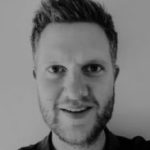 This year, we witnessed an awakening, the true value of first-party data is increasing as we edge into a cookieless future. Brands should already be using first-party data to build profiles and audience lists for the purposes of targeting, digital activation, and optimisation.
Indeed, those brands which succeed in 2022 will be those that know how to unlock insights, activate the data, leverage powerful creative, and reach their target audiences through innovative and timely use of integrated media channels.
Content optimisation remains one of the most underrated techniques in any marketers' arsenal, I strongly anticipate a far deeper alignment of data and creative. The current process of optimising media, data and creative in isolation will be broken down into a more effective full marketing strategy where in real-time each learns from the other.
James Leonard, director of digital activation, tmwi
Personified advertising: a new class of technology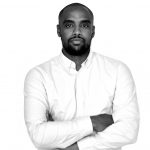 User-centric decisioning, where user-ID is the most valuable dimension in media buying, will soon be gone, because the pool of accessible individual ID's is set to get smaller as regulations around data privacy tighten. To address the challenges of the shrinking audience pool, the industry is rushing out solutions, based on context and semantic data, but they lack audience intelligence. At the same time, some companies are holding onto the old way of targeting, clinging to IDs and cookies to help them conduct personalisation.
In 2022, media buyers will have to rely on a new class of technology, able to meet the performances advertisers demand, while respecting user privacy. One of the most sustainable options to help brands and buyers to overcome this challenge is personified advertising, which relies on audience interest data used to qualify impressions rather than personal data to qualify users.
Habenn Bereket, Northern Europe managing director, Ogury
An industry re-balancing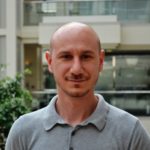 There will continue to be a seismic shift towards quality inventory and data. We have seen many false dawns on this, large clients paying lip service without any actual changes in buying behaviour. The long tail of the web has provided limitless and cost effective inventory for many years. The decoupling of data from environment and the ability to track users around the web via third-party cookies has further accelerated this approach, creating year on year targets that will be impossible to maintain in the future.
The tables are slowly turning. Clients will talk about SPO, respecting consent, online harms, even reducing CO2 emissions as the reason for this shift. I suspect Apple and Google announcements are as much to blame. Regardless, the power of context and environment, the quality of first-party versus third-party data, a greater understanding of ad fraud, and resent bombshell studies into murky and wasteful supply chains have all helped prompt changes that are finally impacting where ad dollars are spent.
Already CPM prices are rising as we see that quality inventory is not limitless. ATT and multi-mix attribution modelling have changed the maths for advertisers. As we move away from pure performance and towards more brand and impact based metrics, this will accelerate. Strategy, planning, measurement, optimisation, partnerships and post campaign analysis will all rise in importance. Some will call this a step backwards, but perhaps a re-balancing is a better description.
Bedir Aydemir, head of audience and data, News UK
The rise of personalised emotional marketing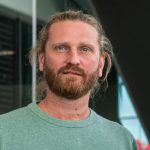 At DanAds, we have three main predictions:
1. Emotional Marketing: we will see that advertisers no longer want you to only remember their products, they want users to feel emotions when they think or interact with products, they want "buyers" to get closer to their brand. I'm convinced that we will see more emotional marketing in 2022, and smarter ad tech to measure the results.
2. Personalised and direct marketing: No more "one-size-fits-all" that blast out the same messages to everybody. Brands will start going back to working with direct campaigns in a tighter relationship with publishers and utilise the publishers' first-party data to do better personalised campaigns both locally and nationally.
3. Measurements. Maybe we will not achieve it all in 2022, but we will see it's not only about measuring clicks and conversions. We will see more measurements of emotional response like eye focus, and sound focus. We at DanAds believe one of our most important roles for 2022 is to help publishers to gather, package, and sell data in a smart, and brand safe environment.
Peo Persson, co-founder, DanAds

DanAds
DanAds is the leading provider of self-serve advertising technology, connecting ad sellers (publishers) directly with advertisers of any size through a fully automated ad sales platform. DanAds provides publishers with their own branded platform, all...
Powered by PressBox

tmwi
tmwi is an award-winning marketing agency that specialises in the application of bespoke data, creative and technology services to drive long-term business success. Activating brand data, tmwi's agile team builds and executes scalable marketing pla...
Powered by PressBox
Ogury
Ogury, the global leader in personified advertising, has created a breakthrough advertising engine that delivers targeting based on personas rather than users' identities, and on the destinations where these personas consume content — instead of ...
Powered by PressBox
BrandsCookielessCookiesMarketingMeasurementPersonalisationPost-CookiePredictions