Big Tech to be held Accountable for Ads; Meta Acquire Name from Meta Financial
by Zara Briggs on 14th Dec 2021 in News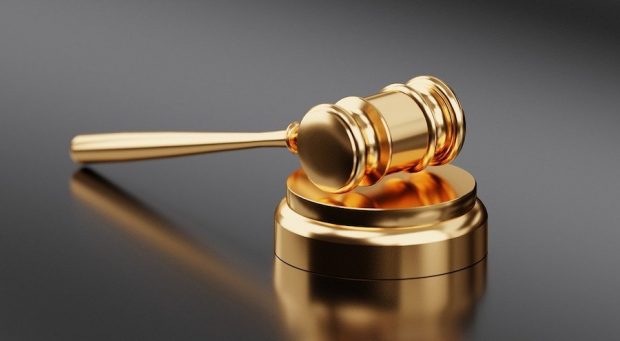 In today's ExchangeWire news digest: UK lawmakers urge that big tech be punished for illegal advertisements on their platforms; Meta acquire the trademark assets to Meta Financial Group in a USD$60m (£42.3m) deal; and commerce startup Whym raised USD$4.3m (£3.2m) in seed funding.
UK lawmakers declare that big tech should be responsible for ads

A cross-party group of British lawmakers have declared that online services, such as Google and Facebook, should be held legally responsible for advertisements on their platforms in an attempt to rein in online fraud. The new draft legislation aims to "finally" make internet service providers accountable for what is featured on their site, and to do this The Committee have agreed that they need to clarify what is considered illegal online. Child abuse, fraud, racist abuse, self-harm promotions, and violence against women (to which there was previously little enforceable sanction) will also be included in these new rules.
The Joint Committee urge that "major changes" need to be made to the Online Safety Bill, a legislation that aims to make the internet a safer space for consumers, as "big tech has gotten away with being the land of the lawless." Damian Collins MP, Chair of the Joint Committee on the draft Online Safety Bill, has voiced that "The Committee has set out recommendations to bring more offences clearly within the scope of the Online Safety Bill, give Ofcom the power in law to set minimum safety standards for the services they will regulate, and to take enforcement action against companies if they don't comply." It is believed that tech giants have failed their chance to self-regulate, after MPs heard from a long list of online victims including Rio Ferdinand, and strongly demand that they must obey the upcoming decisions. The regulations will be put to Parliament for approval in 2022.
Clamping down on the "Wild West online" is an action that has seen considerable inclination in recent months. At the end of November, Facebook, now Meta, were ordered to sell Giphy by the UK Competition and Markets Authority (CMA), marking this significant ruling as the first time the CMA have unwound a completed acquisition. Concerns that the pairing could harm competition is what pushed the UK regulators to act against the USD$400m (£302m) deal. A release issued by the CMA reads, "The CMA found that Giphy's advertising services had the potential to compete with Facebook's own display advertising services."
Meta announce they have acquired the name from Meta Financial Group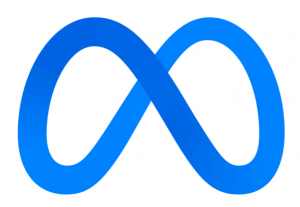 It has been announced that Meta Platforms are behind a USD$60m (£42.3m) deal to acquire the worldwide trademark assets to South Dakota-based financial holding company, Meta Financial Group. The news was confirmed by spokespeople for both entities. It was reported that USD$50m (£37.7m) will be presented upon execution and delivery of the Agreement, and the remaining USD$10m (£7.5m) will be held in escrow by a third-party bank escrow agent "to be released to the Company within three business days of Meta Financial's certification to the escrow agent that the Phase Out Period has been completed."
In a regulatory filing on Monday (13 December), Meta Financial reported that a Delaware-based firm, Beige Key LLC, agreed to obtain the rights to the company name. After the filing, Meta Platforms made public their involvement in the deal, confirming to Reuters that "Beige Key is affiliated with us and we have acquired these trademark assets." Beige Key LLC filed on the 30th June 2021, however the owner of the firm has not yet been disclosed. In Meta Financial's regulatory filing, they announced that they would use the money to undergo a rebranding process within one year following the date of the agreement.
The arrangement confirms just how significant the metaverse has become in Meta's plan of action and their ambition to dominate the shared digital space. The move also reaffirms Meta's ambitions to enter the financial sector, following the hostile regulatory response to the planned launch of its Diem cryptocurrency project, formerly known as Libra.
Commerce startup Whym raised USD$4.3m (£3.2m)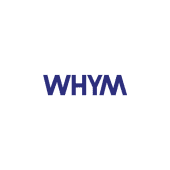 Commerce startup, Whym, have raised USD$4.3m (£3.2m) in seed funding led by Deciens Capital.
The round included participation from DNX Ventures, Unusual Ventures, Chaos Ventures, Reciprocal Ventures, and Magic Fund, as well as angel investments from founders and executives from big tech platforms including, but not limited to, Google, Facebook, Snapchat, and TikTok.
Whym was founded in 2017 by ex-Snap employees Kelly Nyland and Rhenee Bartlett to offer an easier approach to online mobile shopping. The service provides quick single-tap checkout experiences, such as Apple Pay and Google Pay, to avoid consumers having to fill out card details. They are hoping to use this recent funding to develop and enhance their product features, as well as reach out to additional brands.
Whym, a team of under 50 staff, have raised a total of USD$7m (£5.3m) subsequent to the recent round.
Also in the news:
- LiveRamp and Lotame Announce Expanded Identity Partnership
- Marc Bignell Joins the7stars as Commercial Director
- Ocean Outdoor UK and Admix Join Forces to Take Brands into the Metaverse
- IAS and Mediaocean Partner to Transform Campaign Management
Ad FraudBig TechE-CommerceFunding