Facebook Threatens to Leave Europe; Google Faces €2.1bn Over Shopping Antitrust Lawsuit
by Hannah Dillon on 8th Feb 2022 in News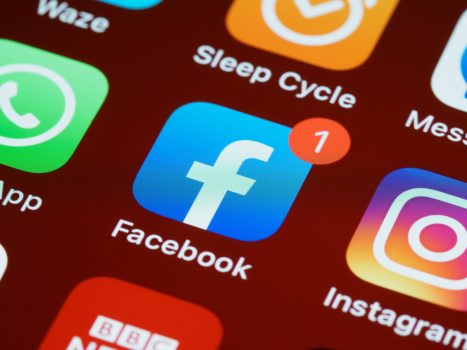 In today's ExchangeWire news digest: Facebook threatens to withdraw from Europe if data-sharing with its US operations ends; Google faces a new lawsuit of at least €2.1bn (£1bn) over shopping antitrust case; and Innovid acquires TVSquared for USD $160 million (£118m).
Facebook Threatens to Pull Out of Europe if Data-Sharing with US Ends
Meta, parent company to Facebook, has threatened to pull the platform from Europe altogether if it is no longer able to provide its US operations, data centres, and applications, with data about European users, reports iTWire.
Suggestions of withdrawing the platform came in the form of an SEC filing from Meta, over concerns that data-sharing restrictions would inhibit their business' operations and revenue. The SEC follows changes to regulation concerning the sharing of data between Europe and the US, triggered by the EU's Schrems II judgement in July 2020. Schrems II deemed that the Privacy Shield between the EU and US - an international agreement to ensure personal data exported from Europe to the US was adequately protected - was invalid. 
Meta is still able to share data between Europe and the US under Standard Contractual Clauses (SCCs). In its SEC filing, however, Meta described SCCs as 'now also subject to new judicial scrutiny', expressing that, without a concrete, GDPR-compliant replacement for the Privacy Shield, the company would be 'unable to offer a number of our most significant products and services, including Facebook and Instagram, in Europe, which would materially and adversely affect our business, financial condition, and results of operations.' 
Since this story broke, Meta has downplayed threats of withdrawing Facebook from Europe. Speaking to iTWire, a A Meta spokesperson advised, "We have absolutely no desire and no plans to withdraw from Europe, but the simple reality is that Meta, and many other businesses, organisations, and services, rely on data transfers between the EU and the US in order to operate global services."
Google Faces €2.1bn Lawsuit Over Shopping Antitrust Case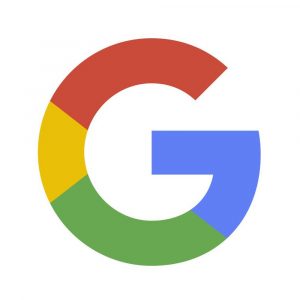 European price comparison service, PriceRunner, has announced it is suing Google for a minimum of €2.1bn (£1bn).
The lawsuit follows a European court's ruling that the internet giant breached EU antitrust laws. In November 2021, the European Union General Court decided to uphold a €2.42 billion (£1.2bn) fine against Google for favouring its price comparison services over competitors.
Sweden-based PriceRunner claimed that Google's "monopoly-like" hold over comparison shopping services, in addition to its believed non-compliance with the EU Commission's decision, was behind its decision to open a lawsuit against the company. The dominance of Google actively diverted traffic from competitor shopping services, to the detriment of both rivals and consumers, PriceRunner claimed.
Speaking of the decision to file a lawsuit, Mikael Lindahl, CEO of PriceRunner, explained the company is "seeking compensation for the damage Google has caused us during many years," adding that the price comparison site sees "this lawsuit as a fight for consumers who have suffered tremendously from Google's infringement of the competition law for the past fourteen years and still today."
After losing its first appeal against the EU fine, Google launched another in January 2022, stating, "we feel there are areas that require legal clarification from the European Court of Justice."
Innovid Acquires TVSquared For USD $160 Million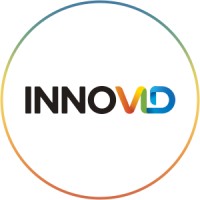 Just two months after becoming a publicly-listed company, CTV and video ad platform, Innovid, has purchased television measurement provider, TVSquared. The deal, totalling at USD $160m (£118m), is expected to close by mid 2022, and will add 150 staff to Innovid's 430-person-strong team.
By purchasing TVSquared, Innovid can now add linear TV to its remit, and access analytics from over 100 million households globally, essentially doubling its current CTV reach. The acquisition should establish a new standard for measurement across platforms, powered by an independent global ad server. As a combined entity, Innovid and TVSquared will represent buy-and sell-side customers, processing billions of impressions on a daily basis. Their joint offering to customers will include creative personalisation and optimisation, ad serving, and audience measurement, including reach, frequency, and unduplicated reach.
Announcing the acquisition, co-founder and CEO of Innovid, Zvika Netter, commented, "In acquiring TVSquared, we aim to provide the most complete view of the total TV and digital universe through a scalable, currency-grade measurement platform.
"Additionally, we immediately accelerate and broaden our scope globally, as brands, agencies, publishers, and broadcasters on six continents rely on TVSquared to maximise reach, identify the right audiences and drive business growth with TV. As the market demands greater accountability, Innovid and TVSquared are reimagining the future of cross-platform TV measurement together."
Also in the news:
TheViewPoint Starts A Full Ad Stack Partnership with Zone·tv
New Partnership with Anzu Provides Smart's Advertisers Access to In-Game Ads
Japanese Marketers Rank Mobile, Digital Video & Social Media as 2022 Priorities - IAS
Teads Expands Team With New Senior Hires
Ad TechDataEuropeFacebookGDPRGoogleMeta