The Good, The Bard, The Ugly: Big Tech's February Financials Roundup
by Mathew Broughton on 10th Feb 2023 in News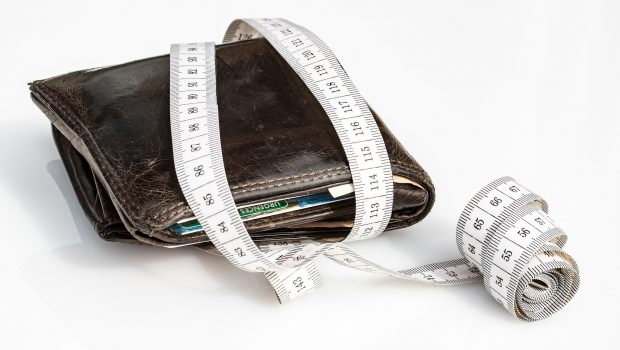 ExchangeWire senior editor Mat Broughton examines the financial results for the big tech quartet over the previous quarter, and their potential implications for the wider advertising industry.
The global tech market continues to wobble like a 70's blancmange, leading to heavy layoffs across tech companies both large and small. Profitability and streamlining are the status quo. Whether 2023 will truly be the "Year of Efficiency", as proposed by Meta chief Mark Zuckerberg, or simply a correction from over-zealous hiring during the coronavirus pandemic, remains to be seen…
Google: The Good, The Bard, The Ugly
Revenue up 1% to USD$76bn (£63bn)
Advertising revenue down 3.6% to USD$59bn (£49bn)
YouTube ads revenue down 7.8% to USD$8bn (£6.6bn)
All in all, Q4 2022 was not one that will be remembered fondly at Google, and worse is yet to come…
Despite a slight uptick in overall revenue, advertising revenue dropped by over USD$2bn (£1.6bn), eradicating the small gains made in the previous quarter. Moreover, the fall in YouTube ad revenue is sharper than expected (the majority of analysts were expecting this to land at USD$8.25bn/£6.83bn), and is particularly concerning given that it marks the second consecutive quarter of year-on-year decline, following a 2% drop in the last quarter. TikTok continues to snap up share in key markets, while Meta has seen a resurgence in subscriber numbers which it credits in part due to its own short-form platform Reels. In September, Google rolled out ads on YouTube Shorts, its own clips offering, however it has not seen an immediate revenue spike, despite amassing over 50 billion daily views according to CEO Sundar Pichai. It remains to be seen whether recently-announced revenue sharing options for creators will entice them to make more Shorts content, hence more monetisable inventory, or prove to be a lodestone on profitability for the fledgling offering.
Google also faces a number of financial and legal challenges. In January, the US Department of Justice announced it was suing the Californian firm for "anticompetitive and exclusionary conduct that consisted of neutralising or eliminating ad tech competitors." Should Google be found guilty in a looming jury trial, it may be forced to divest itself of Google Ad Manager and its AdX exchange, at a minimum, which could have wild implications for the industry.
Aside from its ad tech operations, over the last decade Google's dominance in its core search market was seemingly assured. However, AI-powered generative text solutions, most notably OpenAI's ChatGPT, now look likely to heavily disrupt search. Indeed, an unnamed Google executive told the New York Times in December that the rise of ChatGPT constitutes a "Code Red" scenario. Microsoft has stolen a march on Google here, investing in ChatGPT to the tune of USD$10bn (£8.3bn) and is now incorporating the technology within its Bing search engine. Google's responses to-date include a USD$300m (£248m) investment in AI platform Anthropic and an announcement that a conversational AI service, dubbed "Bard", powered by its proprietary LaMDA technology will be rolled out on Google Search "in the coming weeks."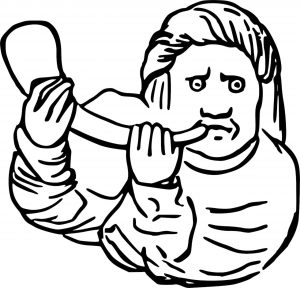 However, Bard's first tune wasn't music to Google executives' ears when, during a promotion of its capabilities, it was found to have given an incorrect answer when asked for fun facts to tell a nine-year-old about the James Webb Space Telescope. This contributed to a 7%, or USD$100bn (£82.8bn), slip in share price.
Bottom line
Advertising (ie how Google makes its money) was mentioned 28 times on its earnings call. AI was mentioned 62 times. Code red.
Meta: Efficiency versus necessity
Revenue down 4% to USD$32.2bn (£26.7bn)
Net income down 55% to USD$4.6bn (£3.8bn)
Ad impressions up 23%, price per ad down 22%
Despite further declines in overall revenue and price per ad, as the fallout from Apple's privacy overhaul and macroeconomic factors continues, there was more cause for optimism for Meta than in previous quarters.
Firstly, daily active users on its Facebook platform surpassed two billion for the first time, with both daily and monthly active users across Facebook, Instagram, and WhatsApp, increasing. Meta executives have put this growth down to two things, AI (gasp) and the success of its Reels short-form video offering. The moves away from showing content from followed accounts towards AI-led recommendations, and nudging Instagram away from still images towards short-form video, initially appeared to annoy users. However, this now seems to be paying dividends, with Reels purportedly doubling in views over the last year.
Secondly, despite falling ad prices, executives have boasted that conversions have increased by 20% year-over-year, thus retaining brand spend where marketers may have otherwise fled the platform in the wake of losing tracking capabilities due to Apple's privacy actions. With both subscribers and marketers becalmed, the future looks slightly brighter for Meta.
Finally, in some incredibly handy timing, both Meta and Google have offset their restructuring (i.e. severance packages from firing thousands) losses by extending the estimated useful life of their servers, thus reducing depreciation costs. Google's USD$3.4bn (£2.8bn) saving in this deferred spend is enough to entirely offset their staff reduction cost, and then some. Isn't accounting wonderful!
Bottom line
Meta's main metaverse bet, Horizon Worlds, failed to meet its 500,000 user target for year-end 2022, instead peaking at 200,000 with a user retention rate of just 11%. Legless.
Apple: A sluggish cynic?
Revenue down 5% to USD$117.2bn (£97.1bn)
Services revenue surpasses record USD$20.8bn (£17.2bn), up 6.4%
Apple does not split out its advertising revenue from its "services" category, however, executives hinted within its earnings call that its ads business may have hit somewhat of a roadblock, citing "macroeconomic headwinds impacting certain categories, such as digital advertising and mobile gaming."
Should progress here remain sluggish, this opens up a number of questions. Apple has been coy on publicly discussing its advertising ambitions, as this contrasts with its ultra-privacy-focused standpoint which continues to see support from its customer base. However it has one of the most promising portfolios of inventory yet to be fully monetised. If it is not able to grow organically, how would an ad tech acquisition sit within its narrative?
One individual who is rather miffed at Apple's current approach to advertising is IAB CEO David Cohen, who blasted the fruity firm at the industry body's annual leadership meeting. In a wide-ranging rant against governments and companies looking to limit tracking of online users, Cohen stated "Apple exemplifies the cynicism and hypocrisy that underpins the prevailing extremist view." Spicy. It prompted a joint rebuttal from the 4A's and ANA, in which it rejected "the acerbic tone, texture, and prescriptions" offered by Cohen.
In a subsequent interview with Marketing Brew, Cohen stated that one of the goals of his vitriol was to "bring Apple to the table", which has apparently been achieved with a meeting booked in for February. I must have missed the chapter on calling people extremists in order to secure meetings in How to Win Friends and Influence People… In the follow-up interview Cohen also refused to directly criticise Google, an IAB member, despite, as mentioned, it being sued by the DOJ for "neutralising or eliminating ad tech". Make of that what you will.
Bottom line
USD$30bn (£25bn) - Projected size of Apple's ads business by 2026.
Amazon: The bull case for retail media
Revenue up 9% to USD$149.2bn (£123.6bn)
Advertising revenue up 19% to USD$11.6bn (£9.6bn)
While its other big tech stablemates report stalls, dips, and trips in advertising, Amazon continues to flourish. Though advertising remains a comparatively minor element in its overall business, the growth of its ad revenue, sustained over several quarters, is certainly impressive. Over the past quarter, it has taken further steps to bolster its advertising play, leveraging its cloud services platform to launch AWS Clean Rooms.
It is no surprise that this sustained revenue growth has led many independent ad tech providers to explore opportunities within retail media, which currently is a much more open landscape than other channels such as search. Research published by ExchangeWire and PubMatic in January found that 99% of European retailers that currently generate revenue from digital advertising are doing so, at least in part, through commerce media. Within these retailers are local and vertical specialists, offering marketers more than just one commerce media outlet to run campaigns. It is certainly worth continuing to monitor Amazon's advertising revenue as a guide to the overall health of the retail media sector, but for now it's safe to say that it remains a hugely promising area of growth for the overall industry.
Bottom line
52%, 33%, 25%, 21%, 30%, 23% - Quarterly year-on-year growth in Amazon's ad revenue (excluding F/X).
AmazonAppleBig TechGoogleMetaRevenue