Adelaide Partners With Magnite, PubMatic & Other SSPs to Launch the Industry's First High Attention Marketplaces Worldwide
by ExchangeWire PressBox on 8th Mar 2023 in News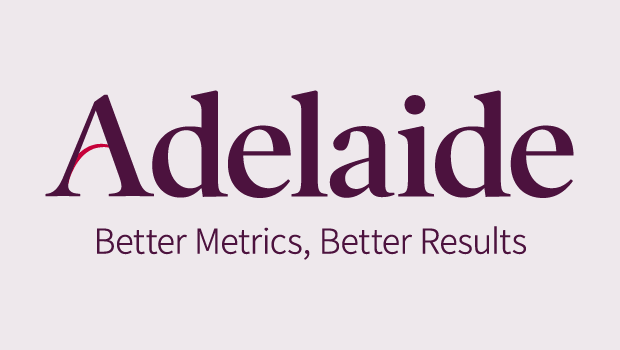 Adelaide, a leader in attention metrics, has announced the launch of global High Attention Markets in partnership with Google Display & Video 360, Xandr, part of Microsoft Advertising, Magnite, PubMatic, Teads, Sovrn, TRUSTX, and Sharethrough.
This groundbreaking initiative enables advertisers worldwide to programmatically access curated marketplaces of high-attention inventory across nearly 5 trillion monthly impressions in 20+ countries.
Following this announcement, High Attention Markets will be available in most of the world's largest digital advertising markets, including the US, Canada, Japan, Germany, Argentina, Switzerland, France, United Kingdom, Philippines, Indonesia,Poland, Turkey, Australia, Netherlands, South Korea, Brazil, India, Italy, Spain, Mexico, and the Nordics.
Brands and agencies taking part in this launch include Nespresso, Mars, Xaxis, Interpublic Group, Omnicom Media Group, Havas, and Tinuiti.
Regardless of the market, all High Attention Markets are curated using Adelaide's proprietary attention unit (AU), an omnichannel media quality metric that predicts a placement's probability of driving attention and subsequent impact. AU is generated by a machine learning algorithm trained to proxy full-funnel business outcomes from awareness to sales.
Working with dozens of advertisers, Adelaide has proven that high-AU media delivers 20-80% better performance than standard viewable media. This past year, we conducted a meta-analysis of nearly 40 case studies demonstrating how AU has helped brands achieve an average of 31% upper-funnel and 56% lower-funnel lift compared to traditional metrics.
The first campaigns to use high-attention auction packages by Colgate on PubMatic drove a 40% increase in media quality versus standard media.
The PMPs used for High Attention Markets can be accessed from seats on all major demand-side platforms (DSPs). Google Display & Video 360, Xandr, and MediaMath have also curated high-AU inventory marketplaces.
Initial channels available include display and online video (OLV). Many SSPs also offer custom high-attention marketplaces with additional audience or contextual configurations. 
Ashish Mahajan, Xaxis, global practice lead, Video- "We have worked with Adelaide for over 18 months to provide meaningful insights and optimization opportunities to our clients across the globe. We are now excited to extend this partnership which will help us scale the solution to even more markets and clients globally. By creating a specially curated high attention marketplace powered by Adelaide's pre-bid technology, we are able to offer guaranteed attention-based outcomes across our premium omnichannel supply, including online video, CTV, pre-roll and premium app inventory."
Kaspar Raigla, Xandr, director of sales, said, "Adelaide has established a unique position in the measurement ecosystem, offering a trusted attention metric which charts a path forward for an increasingly fragmented and unidentifiable internet. We're excited to work closely with Adelaide on our curation platform to maximise the value of high-impact attention metrics paired with the scale of Xandr's premium omnichannel marketplace. Together we will drive better outcomes for buyers and sellers."
Kristen Williams, Magnite, SVP of strategic partnerships said, "Our global integration with Adelaide is one of the ways we are providing advertisers with attention insights and measurement to help them achieve greater impact across their omnichannel campaigns. By mapping Adelaide's high-attention markets across our inventory, buyers can access high-performing supply at scale. We look forward to working closely with the Adelaide team to expand into additional formats to drive better full-funnel business outcomes."
Ron Amram, Mars, sr. director, Global Media, commented, "It's critical for advertisers to have strong quality measures for programmatic inventory that are correlated with business success. Measurement and activation augmented by attention signals have the potential to elevate the effectiveness of biddable media for brand campaigns, so this announcement of global high AU markets is an easy win for marketers."
Teri Gallo, IPG, global GM Kinesso Marketplace, commented, "The ability to validate customer engagement and quality against media investment is crucial for our clients. AU's evidence-based measurement gets us there. We are excited to extend our partnership with Adelaide to clients across the globe."

Adelaide
Adelaide is a leader in the rapidly growing field of evidence-based media quality measurement. Adelaide's attention-based metric, AU, helps advertisers make better media investment decisions. AU is an omnichannel metric that evaluates thousands of ...
Powered by PressBox
AttentionCurationMarketingProduct Launch