ATS Paris 2017

Marco Bertozzi, VP of Sales, Europe, Spotify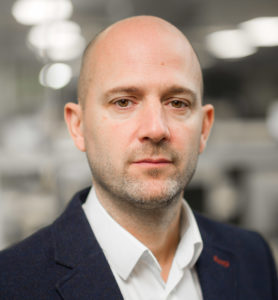 Marco Bertozzi is VP of Sales, Europe at Spotify, responsible for the streaming company's advertising revenue throughout Europe. He began his career as a TV buyer at Zenith Optimedia, where he rose to Head of Digital. Since then he has held various senior leadership roles at TMP Worldwide, Vivaki and Starcom, specialising in programmatic strategy, Audience On Demand, addressable media and performance marketing. A regular contributor to Campaign on programmatic-related topics, Marco joined Spotify in January 2017 and is especially excited about the opportunities for programmatic audio and data innovation at the company. Spotify is a leader in media streaming with over 100 million monthly users globally. Spotify leverages a highly engaged and mobile audience to offer audio, video and display advertising solutions for leading brands.
Cécile Douillard, Commercial Director EMEA, IPONWEB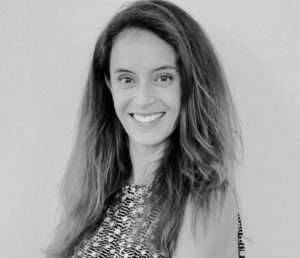 Cécile is Commercial Director EMEA for IPONWEB, an industry pioneer and world leader in the Engineering & Operation of highly customised, real-time media trading platforms and technologies. In this role, she is responsible for both client acquisition and strategic client development, supporting their RTB efforts, strategy and technology combined. Prior to joining IPONWEB, she consulted for a range of businesses on their marketing and commercial strategy in various sectors. In addition, she has spent over 5 years at Hitwise UK as Director of Accounts and as Director of Market Expansion, launching their French operations. Cécile has also headed Client Services in Europe for both Ad Serving and Programmatic Direct providers. During her 16 years of experience in the digital advertising sector, Cécile has enabled businesses to optimise workflows and engage with digital consumers by leveraging both data and technology. Cécile is based in London.
Yann Blat, General Manager - France, The Trade Desk, Inc.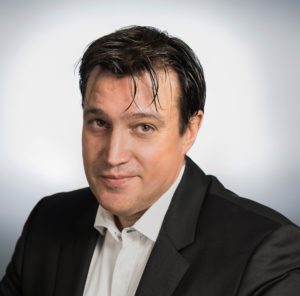 As Managing Director for The Trade Desk France, Yann Blat oversees a portfolio of agencies, media teams and aggregators at the cutting edge of digital advertising. Yann is a veteran of the online advertising industry, he has always been part of technology companies at the service of advertisers, agencies and publishers. He has built his experience through DoubleClick, Google, Mediamind/Sizmek, Facebook/Atlas. At The Trade Desk, Yann works with demand-side players to power the most granular audience-based buying platform in the industry. The company serves clients from offices in Western Europe, APAC, and across the United States.
Frederic Dumeny, VP Client Business Development & Strategy, EMEA, Ooyala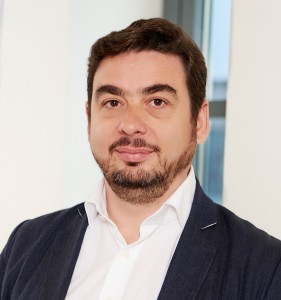 Frederic is VP Client Business Development & Strategy for EMEA. As such he's managing the Client Services team for Europe and is in charge of everything related to customer service & strategy alignment. An early internet pioneer, he created one of the first European web agencies in 1995. He has spent the last 15 years driving sales and business development for large American corporations as well as for fast growing startups in the digital market. Frederic graduated in business and law from the Institut D'Etudes Politiques in Bordeaux and is based in Paris.
Didier Parisot, Associate Director - CEO, CTO, CapitalData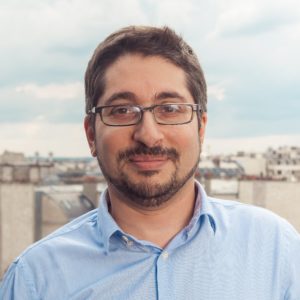 Ingénieur de formation (ENTPE), Didier has worked for nearly 20 years in digital marketing and data. After having been commercial director of Edatis-XeoData, he founded CapitalData in January 2009. The data management automation solution, devised by CapitalData, is based on the aggregation and exploitation of heterogeneous data to distribute the right marketing message, Via the right channel (email, display or onsite), in order to optimize the turnover of its customers.
Nicolas Mignot, SVP, International Key Accounts Sales & Solutions, FreeWheel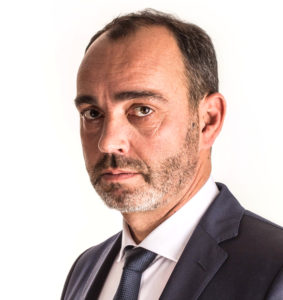 As SVP, International Key Accounts Sales & Solutions, Nicolas Mignot leads sales to broadcasters, operators and major video publishers supporting FreeWheel's continued expansion across EMEA. Prior to joining FreeWheel, Nicolas served as Country Manager for France, Benelux & MENA at StickyADS.tv.  He successfully drove the expansion of the StickyADS.tv SSP, acquired by FreeWheel in May 2016.
Julien Theodose, Sales Director, France, TripleLift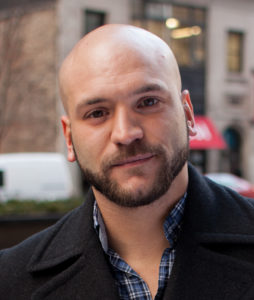 As Sales Director for France, Julien Theodose is responsible for generating both traditional and programmatic revenue for TripleLift. In this role he works directly with Agencies, Trade Desks, DSPs and Exchanges. Prior to joining TripleLift Julien worked 5 years as Senior Sales Manager for InMobi and also in the mobile agency Mobext. Julien holds a Master's degree in Communication from the EFAP School.
Rudy Lellouche, CSO & FR General Manager, Adyoulike Ltd.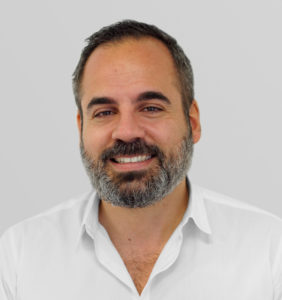 During his studies at SupInfo, Rudy Lellouche successfully founded his first start-up called SoonNight.com, the must-read media platform for nights out in Paris. Since then, this serial entrepreneur was involved in the development of several other start-ups, including some in the Adtech sector. Since 2015 he has been the Chief Strategy Officer & General Manager for France of ADYOULIKE, an Adtech gem specializing in Native Advertising, which makes the most of his diverse expertise, from technology to advertising and digital.
Nigel Gilbert, VP, Strategic Development, EMEA, AppNexus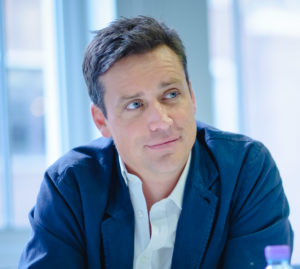 Digital media pioneer, Nigel Gilbert leads AppNexus' strategic development across Europe. Prior to joining AppNexus, he served as Head of Orange Ad Market (UK & FR) for France Telecom. He was responsible for all commercial operations at Orange Ad Market, the real-time bidding (RTB) exchange. In 2001 Nigel co-founded Unanimis, the first and largest digital publisher network in the UK. As Commercial Director for Unanimis, Nigel established and managed operations for eBay, BBC, Channel 5, and the London Stock Exchange, among others.
Léon Siotis, Managing Director, UK and Southern Europe, SpotX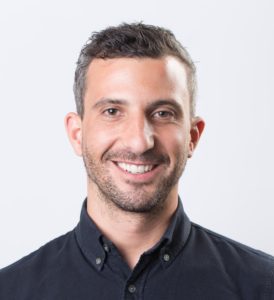 Léon Siotis is Managing Director, UK and Southern Europe for SpotX, the trusted platform for video advertising. He works with leading publishers and broadcasters across the region to help them manage their video inventory and maximise advertising revenue. Siotis has ten years of digital advertising experience from companies including BrightRoll – which was acquired by Yahoo! in October 2014 – Rubicon Project, MySpace and AOL's Advertising.com. He joined BrightRoll in 2011 and helped build the team and client portfolio on the buy and sell-side. Prior to that, he worked with Demand-Side Platforms (DSPs) and agencies across EMEA at Rubicon Project to monetise display inventory on Europe's leading publishers, including launching programmatic buying across the region. This followed two years at MySpace and a stint at Advertising.com. Based in London, Siotis holds a BA in Industrial Relations from the University of McGill in Montreal Canada.
Michel Juvillier, CEO, Juvillier Conseil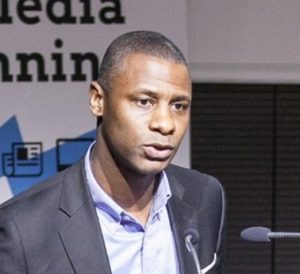 Michel Juvillier has almost 25 years of experience acquired in the French advertising industry. In 1992, he began his career at the newspaper Liberation for six years. In 1994 he launched the internet advertising activities of the newspaper.  In 1998 he joined Microsoft/MSN and spent almost ten years in various sales management roles. In 2008 he founded his own activity of consultancy, training and business development for publishers and advertising technology companies. In 2009 he introduced in France the first programmatic technologies for publishers (SSP - Sell Side Platform): Pubmatic and Improve Digital. Michel is recognized as a leading online advertising expert. Today, he's working closely on different key subjects for the actual ad industry as: adblocking, data marketplaces, off-line and on-line programmatic concepts. Several  ad tech and media companies collaborated or are collaborating with him : France Television, Canal +, BPCE-Banque Populaire, Caradisiac / La Centrale, Se Loger, Prisma Media, Le Bon Coin, TGI / Kantar Media, Ividence, Rue 89, Orange, Pubmatic, Groupe Marie-Claire, Index Exchange, Improve Digital, Têtu, Smart Adserver, New York Times, Turner, Adwanted, Vidcoin, AOL, Smart Ad Server, AlephD, Eyeota. Michel lectured at several French business and engineer schools (ISG, EMLV, IPAG, EFAP, ESSCA, Ecole Nationale des Ponts et Chaussées). He is also well known as a conference speaker and for his active collaboration with French professional advertising associations (IAB, EBG, UDA…) and think tanks (Hub Institute).
James Prudhomme, Managing Director, EMEA, Index Exchange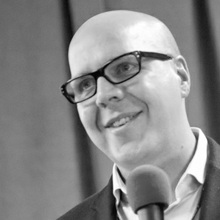 James is a visionary technologist with more than 15 years of experience in leadership roles in the digital media industry. James currently serves as Managing Director EMEA for Index Exchange, a fully transparent exchange that provides a real-time programmatic advertising platform to premium digital publishers. Prior to joining the leadership team at Index Exchange, James was the CEO of Datacratic, a machine-learning and AI software start up. While at Datacratic, he built an international business+engineering team and oversaw the development of machine learning products which provide optimization and decisioning for real-time advertising platforms, data management platforms and e-commerce web sites. James has also been a consultant to several large Canadian media companies including Yellow Pages Group, Rogers Digital Media and The Globe and Mail where he worked with senior executives to establish competitive strategies leveraging the opportunities emerging from a shift to real-time, data-driven advertising. James is a successful angel investor and serves as an advisor to leading digital media and e-commerce start ups. He recognizes the power of real-time data and is passionate about the paradigm shift from human to machine based decisioning.
Aurélie Besancon, Managing Director France, Joule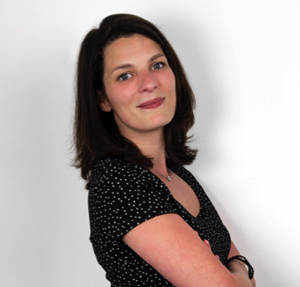 Aurélie has 11 years experience in a media agency. She's spent 4 years at Mindshare plurimedia consulting on Unilever and RedBull accounts, 1 year at Isobar at the Conseil Digital on the Société Générale, Phillips and Reebok accounts. Aurélies has been 5 and a half years at Joule and for 2 and a half years as Managing Director. Joule is the mobile media department of GroupM agencies, specializing in specific mobile issues.
Ingrid Couasnon, Country Manager France, Smart AdServer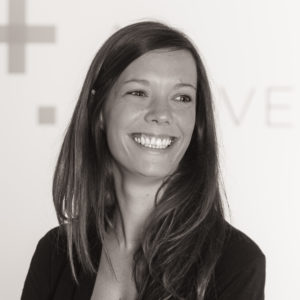 Ingrid Couasnon joined Smart AdServer in March 2009 and took the position of Country Manager France in January 2017, after 3 years as Sales Director. She's handling a 20 peoples team dedicated to publishers using Smart AdServer Monetization Platform. Previously, she worked four years at Yahoo! Search Marketing France as Business Development Manager. Ingrid is graduated from Ecole de Management de Normandie and ESC Audencia Nantes.
Anne-Sophie Lizzani, Journalist, Offremedia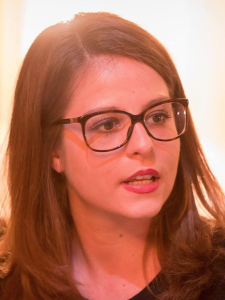 Anne-Sophie graduated with a Masters in History from the Université Panthéon-Sorbonne (Paris I). She was a journalist in Satellinet (a professional newspaper which specialized in the digital economy) from 2013 - December 2014. Anne-Sophie has been at Offremedia, a daily newsletter about the advertising market, since January 2015.
Aymeric Roffé, co-founder and CTO, Vidcoin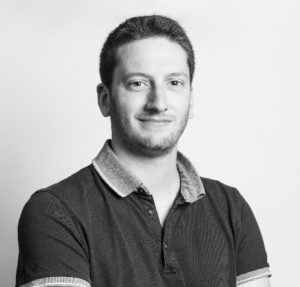 Aymeric started his career working for an Amazon Web Services advanced partner, where he specialized in social gaming, designing viral mechanisms and developing analytics engine to understand users' behaviors and maximize monetization. Aymeric then co-founded Vidcoin, a French Mobile AdTech that improve the User Experience of video ads. The company's unique Zero-latency technology solves publishers video ad loading time problem. This technology has been made available for in-app, desktop and mobile web environments - and for the first time in Europe, available trough programmatic buying.

Philippe Boscher,  Head of Digital - Research - Data - Addressable TV & Innovation, TF1 Publicité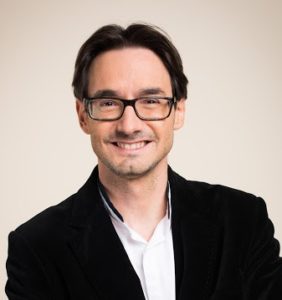 Philippe began his career in consulting at CSC Peat Marwick on issues of digital strategies and e-commerce. After 5 years in consulting, he then joined Microsoft in the MSN division, heading the Entertainment & Video editorial department. He developed the Cinema, Music, TV, Video Games content within the Microsoft ecosystem and then joined the Microsoft Advertising department in charge of branding offers. Philippe joined TF1 Publicité in 2011 as Digital Marketing Manager and Business Development. It has accompanied the development of the Replay video offerings on the 4 screens (PC - Mob - tab - IPTV) as well as the diversification of TF1 Publicité's media (creation of Place Media, setting up the Twitter Amplify partnership, Twitch, MCN Studio71 development on Youtube ...) He is now head of Digital - Research - Data - Addressable TV & Innovation.
Alain Sanjaume, Consultant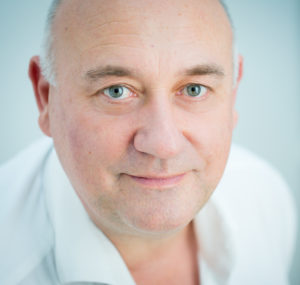 Alain is an pan-european Data driven Expert for Adtech, Martech and Big Data companies looking for advice to create and deploy advertising solutions (data monetisation, media & data packages, data analytic & insight, data attribution, Data Management Platform, CRM data on-boarding, ...) Prior to that Alain spent 13 years launching and growing 3 adtech startups in Europe:
- eXelate, a leading programmatic 3rd-party data exchange and DMP solution sold to Nielsen in 2015
- Wunderloop, a behavioural targeting technology pioneer sold to Audience Science in 2010
- Espotting, the first European advertising search company sold to Miva in 2005
Arthur Millet, Managing Director, La Place Média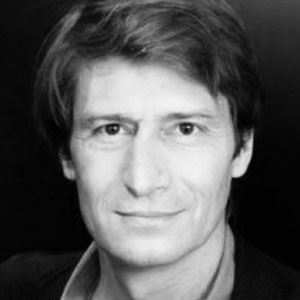 Arthur Millet began his career at Libération as an advertising manager and later at Radio Nova. In 1999, he became interested in the web and joined Grolier Interactive to work on a musical portal project. Back in the press in 2001, he uses his digital expertise first at Libération.fr as project manager and later at Monde.fr as director of the board. In 2010 he became director of digital of Amaury Médias (Parisian and Team) and was president of the SRI from 2013 to 2015. Since September 2015 Arthur Millet runs La Place Media.
Stéphane Wendels, Head of Digital Traffic & Monetization, Nice-Matin Group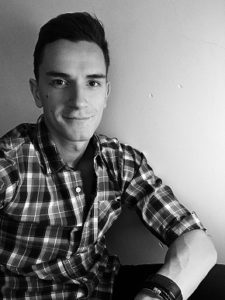 Stéphane Wendels joined the advertising network of the Nice-matin group (Eurosud) at the end of 2008 as a Traffic Manager before becoming a Supervisor of the Digital team of the Régie a few years later. Following the acquisition of the company by its own employees at the end of 2014, a new digital team was created, Stéphane has been the Project Manager for Traffic & Monetization of the Nice-Matin Group since 2015.
Elise Dupaty, Head of Digital Display, Rational Group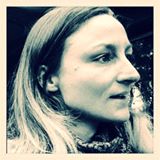 Elise is Head of Digital Display at Rational Group, which operates gaming-related businesses and brands, including PokerStars, PokerStars Casino, BetStars, Full Tilt, StarsDraft, and the PokerStars Championship and PokerStars Festival live poker tour brands. Rational Group is ultimately owned by Amaya Inc. Elise is responsible for the management of the global digital display marketing budget across the PokerStars, BetStars, PokerStars Casino and Full Tilt brands and is leading the effort of the company to bring more control, transparency, and cost efficiencies over spend in the channel. Prior to Rational Group, she was VP Supply and Business Development at pioneering mobile DSP StrikeAd, now acquired by Sizmek. She has worked agency side, supply side and client side in various positions related to media and advertising technologies. Elise is also an Executive MBA graduate from Cass Business School in London.
Valérie Chavanne, Founder, LegalUP Consulting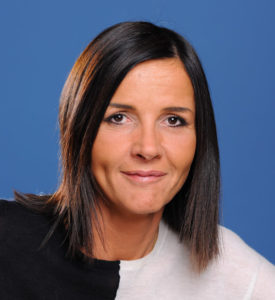 LegalUP Consulting is a boutique law firm based in Paris providing personal and pragmatic advice to technology companies. Valérie Chavanne founded the company in May 2016 after two decades of experience in providing strategic counsel and direction on critical legal, public policy, regulatory and crisis driven issues facing technology and online media companies. Furthermore, Valérie Chavanne is vice president of IAB France and member of IAB Europe Board and Executive committee.
Benjamin Ledoux, Vice President Engineering & Ad Operations, Mozoo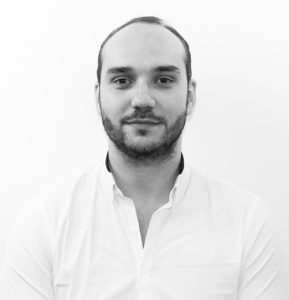 Benjamin Ledoux joined Mozoo in March 2013 to develop the Publishers Department of the company. After several years as Innovation and Operations Director, he took the position of Vice-President Engineering and AdOperations in January 2017. He's handling a 30 peoples team from the Technical, Creative, Yield and AdOperations teams. Previously, he worked at Horyzon Media as Publishers Managers for the french market.
Gilles Guillou, Head of Programmatic, Teads.tv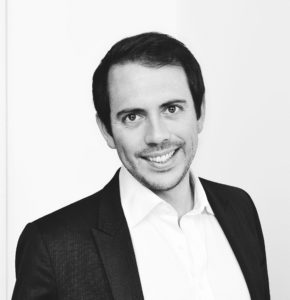 Gilles Guillou, a graduate of ESSEC BBA, began his career at the Business Development of the digital agency Quamedia Group. In 2008 he joined the Aquantive teams to develop the Atlas agency in France. Following the acquisition of Aquantive by Microsoft, he joined the Microsoft Advertising EMEA teams as Account Manager. In early 2011, he joined Mediabrands (Groupe Interpublic) as Technological Director and took part in the launch of Cadreon in France. He joined La Place Média, at its launch in 2012, as Director of Revenue Management. After completing his assignments for La Place Media, he joined the Teads teams in October 2016 to take charge of the Programmatics in France.
Benoit, Director EMEA Audience Advertising & Programmatic, Yahoo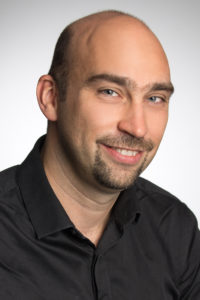 In his current role, Benoit manages Brightroll offering and Gemini Native Advertising offering in France, Germany, Italy, Spain & Middle East Africa. Benoit has more than 15 years experience in online advertising industry and began his career in 2000 at Havas Media going through several positions as Trafic Manager, Media Buyer, and Performance Media Buyer. He jumped to Yahoo in 2004 to join the Yahoo Search Marketing Sales team and took over the responsibility of Yahoo Direct Response business unit in 2009 to manage Display Performance Sales and Programmatic Sales businesses. Since 2014 he has been Director EMEA Audience Advertising & Programmatic to support Yahoo's Programmatic & Native Advertising growth across EMEA. Based in Paris, Benoit, 40, is graduated of "Institut des Administrations et des Entreprises" in Lille.
Eric Janvier, Co-founder & Chief Scientist, Mindlytix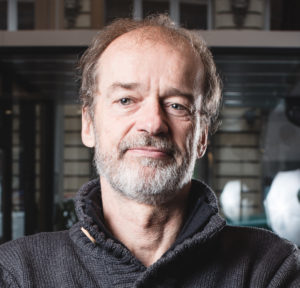 Eric is a renowned data science and marketing expert who led the development of a super low latency & high throughput technology plateform to push further the limits of predictive analytics for big data streams. Eric has graduated from ENSIAA (Engineering degree) and specialised in Consumer Psychology. He has started his career setting up the Consumer Science and data modelling 1985 teams for Kraft / Mondelez R&D where he directed several Research & Developments units in Europe and USA. He has created and managed for 15 years a consulting firm at the edge of the data science practice for Retail, Telecom, Consumer goods, Bank / Insurance, Monetisation programs, Recommender systems. During this time, he has established a fruitful collaboration with CNRS, INSA, INRIA research labs to push further the boundaries of data science practice in the marketing industry, developed award winning artificial intelligence techniques applied to marketing and strategy, participated to several Data science collaboration programs with public research labs in France. Eric also holds patents in the area of machine learning and artificial intelligence. He has contributed to many artificial intelligence publications, and is frequently invited to give lectures in Data science conferences. More recently a Deep Learning publication was presented at AAFD/SFC Marrakech conference in 2016.