ATS Singapore 2014

Greg Williams, Co-Founder SVP OPEN Partnerships, MediaMath

Greg leads MediaMath's business development efforts globally. Prior to his move to London, Greg managed all internal and external reporting and analyses from MediaMath's New York headquarters. In this role, Greg spearheaded the design, development, and management of MediaMath's analytics platform. Before co-founding MediaMath, Greg led advertiser media strategy at [x+1], working with global brands on website and media optimisation. In that role, Greg also worked with a team to establish a new media division that quickly outpaced its established parent company. Before [x+1], Greg's background was in econometric data modeling, marketing strategy, and integration of marketing platforms for Fortune 500 companies at Nielsen and Accenture. Greg holds a BS in Industrial Engineering from Texas A&M University and an MBA from Fordham University with concentrations in accounting and finance.
Ryan Ferguson, Head of Platform Solutions & Innovation, Google SEA

Ryan Ferguson is the Head of Platform Solutions & Innovation for Google South East Asia. With six years of successful experience at Google and 15 in Digital, Ryan is passionate about building a strong platforms organisation covering SEA within DoubleClick. Ryan joined Google in 2008 where he worked as a National Sales Manager to a selection of Google's top ten clients, including Australia's foremost telecommunication, OEM and FMCG companies. Ryan has also lead Google's partnership with key Global Agency Partners such as GroupM (WPP), the top global media investment management group. More recently Ryan was charged with launching Google's Social Media Management Software, Wildfire in APAC. Prior to working in South East Asia and Australia, Ryan worked for a leading U.K. publisher and U.K. television channel.
Greg Unsworth, Partner, PwC


Greg is the Technology, Media & Telecommunications (TMT) industry leader for PwC Singapore and Technology industry leader for the Asia Pacific region. Greg is a partner based in Singapore and has been with PwC for 25 years. He has significant overseas and regional experience having been based previously in the London, Sydney and Tokyo offices. Greg has extensive experience providing audit and advisory services to TMT companies globally. He has lead market studies for the MDA on the future of TV and the Interactive Advertising Bureau (IAB) revenue report sizing the Singapore online advertising market. Greg is a member of a number of the PwC global advisory and editorial committees involved in the development of the Firm's industry thought leadership and regularly work with global and regional industry networks and specialists.
Jeff Green, CEO and Co-Founder, The Trade Desk, Inc. 

Jeff Green is founder and CEO of The Trade Desk, Inc., a demand-side platform that powers the desks of the world's most advanced buyers in online advertising. Since its inception in 2009, the company has grown on pace with the now-$4B RTB industry, having been included as an alpha partner in Facebook's launch of the Facebook Exchange, and having been recently being named one of AlwaysOn Global's "50 to Watch." Green was a finalist for the Ernst & Young 2013 Entrepreneur of the Year award for Greater Los Angeles and was named to the Pacific Coast Business Times' "40 Under 40" in 2013. Prior to The Trade Desk, Green founded AdECN, which he built in 2004 as the world's first online advertising exchange. AdECN was acquired by the Microsoft Corporation within three years of launch. Outside of the digital space, Green is active in education, having formed the non-profit board for Carden Heights Academy of Camarillo, Calif., and having served as executive producer of a film about the creation of schools in the Republic of Malawi, Africa. Green resides in Ventura, Calif. with his wife and three children.
Stephen Tompkins, Director, Vivaki Singapore 


Stephen is Director of Audience on Demand-Vivaki in Singapore and a 3+ year Trading Desk veteran. He comes to the region from China where we was previously assisting with operations in the Beijing office of Vivaki. Prior to that, he was in New York for two years where he worked at AOD on the Platform Technology team helping to verify technologies and establish processes to better assist the trade desk. He is a 12+ year veteran of the digital media space and has worked across all disciplines including ad serving, ad networks and creative side development at companies such as Nielsen, Microsoft and ValueClick's MediaPlex. Audience on Demand is the addressable media arm of the Publicis Groupe.
Michel de Rijk, Managing Director, Xaxis APAC

Michel de Rijk is Managing Director, Asia Pacific of Xaxis. As Managing Director, Michel is responsible for Xaxis strategy and operations throughout the region, our fastest growing, including account management, trading, publisher relations and partnerships. Prior to his current role Michel served as Vice President for technology company EyeWonder in Asia Pacific, the Middle East, Dubai UAE as well as Singapore, and successfully launched their operations in the Asia-Pacific, Benelux and Middle East regions. Michel served in several roles throughout those regions and introduced the first ad-view-time metrics to gain insights into the actual visibility of an ad. Before joining EyeWonder, Michel worked as a Manager of Online Media Sales and Business Development for De Telefoongids in 2005, a leading publisher in the Netherlands, where he managed their online media sales team. Since joining Xaxis in 2012, Michel has successfully launched Xaxis operations in a total of 13 markets in Asia Pacific. Also playing a key role during the merger with 24/7 Media early 2014, Michel now manages a strong team of 180+ employees across the region.
Tejaswini Tilak, Director Content, Equinix

As the Director of Network and Content, Tejaswini is responsible for driving thought-leadership and creating new ecosystems to generate business opportunities for customers across network service providers, mobile operators, content and digital media companies. Tejaswini has over 10 years' experience in the IT and global telecommunications industry. Prior to Equinix, she served as the Global Head of Carrier Services at Telstra Global in Singapore, where she was responsible for driving innovation across the company's product portfolio and designing segment-specific solutions for the carrier/wholesale channel. Tejaswini has also previously held leadership positions in product management including a role with Tata Communications in India. Tejaswini holds a Bachelor of Engineering from Osmania University in India and a Post Graduate Diploma in Management from the Indian Institute of Management.
Henry Stokes, Director, Client Development, Xaxis APAC

Henry began his career in sales in 1996 and then at MediaVest in 1998 as a press buyer working on accounts such as COI and Barclays Bank. In 1999 he moved into the growing digital media department where as one of the first few online planner buyers, began to lead clients ad spends online. Henry joined MindShare in 2003 as a Group Account Director to run IBM, Amex and Nike online business and succeeded in pushing ad innovation for these clients during a period of growing broadband penetration. In 2005, Henry left MindShare to set up Circus Street - a consultancy business managing digital change within the traditional publisher sector tackling issues such as monetisation strategies, digital product development and digital sales strategy for the likes of ITV, Guardian and Bauer. In 2009, he returned to MindShare as Head of Online Display to run a 40 strong team of digital planner buyers who manage over 25 clients with spends exceeding £60million. Henry then undertook a key client development role to help launch Xaxis UK and bring data driven audience targeting to GroupM clients. Successfully growing Xaxis UK to be the second largest Xaxis market globally with an estimated £40m in billings and over 80 active clients, Henry now joins Xaxis APAC as Director, Client Development to further contribute to the growth of Xaxis in the Asia Pacific region.
Jo Gaines, Country Manager AUNZ, Krux

Jo has spent more than 19 years working for and with Australian media companies. Jo moved into digital media in 1999 and since then has worked for various digital publishers, networks and Ad Tech companies, including Brandscreen, CBSInteractive, Kidspot, BMCMedia, Sensis, iPrime and Yahoo!7. In management roles Jo has led up to 65 employees through forecasting and maintaining sales revenues, managing product and editorial teams, business partners, leading R&D, and so on. Jo has been a key member of the IAB (Interactive Advertising Bureau) and had various industry speaking engagements. Jo has been part of the IAB Technical Review Group and Brand Safety Council. Jo is completing a Bachelor of Applied Social Science (Counseling). She has also run several training seminars, including 'Digital Cadets'.
Kathryn Schlieben, Director of Sales, AppNexus

As Director of Sales for AppNexus, the technology company that provides trading solutions and powers marketplaces for Internet advertising, Kathryn Schlieben leads the teams developing and managing relationships with programmatic media specialists across EMEA and APAC. Prior to AppNexus, Kathryn held product commercialization and agency leadership roles at Microsoft, driving display advertising sales and new ad product adoption. Kathryn has also held major client leadership roles at DoubleClick and PointRoll.  As part of the AppNexus management team in Europe since its inception, Kathryn has helped fuel the growth of programmatic trading there and is now also applying this experience to the evolution in the APAC region.
Scott Neville, CMO, IPONWEB

Scott leads Strategy, Business Development and Professional Services globally for IPONWEB. A world leader in the development of Real-Time Media Trading Technologies; currently powering more than 40 Trading Desks, DSP's, SSP's and DMP platforms globally. With a background that includes more than 16 years in the industry, Scott's experience parallels the growth of the digital marketing industry. A career than incorporates influential roles across software development, eCommerce, Affiliate, Search, Social and Digital Advertising technologies and services. Originally from Australia, he has lived and worked extensively in Asia and Japan.
Rahul Garg, Head of AdX India, Korea & SEA, Google

Rahul is currently the Head of Ad-Exchange – SEA, India and Korea @ Google and Chair of IAB Marketing and Ad-Technology committee. He has been championing creation of Programmatic ecosystem working with multiple partners like Trading Desks, Demand Side Platforms, Agencies, Re-targeters and Publishers. He has been with Google for 4 years where he has worn several hats building the Display, Platforms, Publisher and Search business in the region. In his role as Strategy lead for Display & Platforms business – he launched several initiatives leading to APAC becoming the fastest growing region in the company. Prior to Google, Rahul worked as Senior Product Manager in Communication and Multimedia design and holds 16 US patents in the area.  He has done his B.Tech from Indian Institute of Technology, Kanpur and MBA from Indian School of Business.
Barry Adams, GM China & SEA, Experian

Barry is an Asia-based Interactive Marketing and CRM executive who's passionate about generating business value from data. Over 16 years' experience developing and executing strategic marketing and CRM initiatives ranging from the implementation of large-scale cross-channel marketing platforms, to customer acquisition and retention programs, data analytics projects, and the development of strategic data partnerships covering markets across Asia. Barry has worked with many of the world's leading brands in the Retail, Financial Services, Luxury, Media, Automotive and Technology sectors. He currently leads Experian's Digital Innovation Group across Asia.
 Stanley Lim, Regional Director, SEA, Innity

As a regional director in Innity, Stanley is tasked with rolling out new product services in the region and is currently also leading the foray into Real-time Bidding (RTB) for the company, evangelizing data driven thinking and programmatic buying with both internal and external stakeholders alike. With his passion for new technologies coupled with his marketing know-how, Stanley has effectively helped publishers and advertisers leverage on this significant, emerging RTB trend. Prior to Innity, Stanley was with Gameloft, a leading mobile game publisher, where he was charged with P&L responsibilities in Malaysia. This coupled with his experience working with renowned advertising agencies handling accounts like Nestle and BAT helped lay his foundation in understanding digital, CRM, and related technologies. Before that, he also served a stint in brand marketing with Carlsberg Malaysia where he was charged with product management for the youth segment portfolio. Stanley has an Honours Degree in Business Management from University of Sunderland and an advanced diploma with the Chartered Institute of Marketing. His wealth of experience combined with his ceaseless positivity has led to raising the bar for Innity and he hopes to continue playing an important role in positioning Innity as a leading provider of online marketing technologies in the region.
Alex Khan, Managing Director, SEA, Adap.TV

Alex joined Adap.tv in Dec 2013 as Managing Director of South East Asia where he is tasked with taking the Adap.tv product to market in region and driving sales by leveraging his existing network. The Singapore office of Adap.tv will officially open from April 2014 and Alex has already hired his team to join him in his efforts to establish Adap.tv as the leading video technology provider. Prior to joining Adap.tv Alex was Chief Executive Officer for Catcha Digital Asia (CDA), where he lead the start up of the business within the ASEAN region and through to a successful sale. Alex brings extensive digital media experience from the US, Africa, Europe and more recently Asia. Alex's career brought him to Asia in 2007 when he took up the role of CEO of Aktiv Group based out of Singapore. Alex brings substantial online insight, expertise and thought leadership to Adapt.tv as a result of the exposure he has gained from the tenures he has held throughout his career. Alex was one of the pioneering employees at Yahoo! UK where he held the role of Head of Agency Sales for Yahoo! UK & Ireland. It was whilst in this role that he led his team to achieve a 163% growth in sales from the top 20 digital agencies. s largest independent publisher). He was also part of the launch team for Silicon Media Group where he pioneered sales in online video advertising and sponsorships of content.
Phu Truong, MD Asia, TubeMogul/IAB Singapore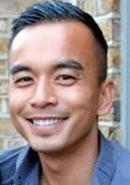 Phu Truong is Director for Asia-Pacific for TubeMogul, the leading media buying platform for video.  He is responsible for growing the overallTubeMogul business across Asia.  His career in digital has spanned over fourteen years across various senior roles at startups and multinationals, including CNBC and The Wall Street Journal.  His most recent role was Vice President, Commercial and Operations at BBC.com.  Phu holds degrees from the University of California at Berkeley and Boston University.  He has worked across three continents - the US, Europe and Asia and is currently based in Singapore.
Kristian Claxton, Commercial Account Director, Asia, Videology

Kristian has been named as the first Commercial Account Director for Asia and will build relationships with Videology's agency partners and particularly trading desk experts. He was part of the launch team for Videology in the UK and Ireland and has also worked at Ebiquity, MEC and Channel 4 in the UK.
Mark Halliday, Head of Airwave APAC

In 2013 Mark Halliday moved to Singapore to head up Airwave, Omnicom Media Group's full service mobile agency for the APAC region. Mark has over 10 years' experience in media, having worked as a planner and buyer across all channels, before moving into digital strategy and in 2009 specialized in mobile. Mark was previously Head of Mobile at Manning Gottlieb OMD in the UK and has been in the Omnicom family for almost 7 years. He first realized his passion for mobile running the UK BlackBerry account for 2 years while at Manning Gottlieb OMD. Mark has pioneered a number of 'media firsts' with mobile technology which has led to award winning work for brands such as Virgin Media, Virgin Mobile, Starbucks, Waitrose and McDonald's. Given his strategic background, he is a huge believer in the power of mobile and how connected devices offer an incredibly exciting platform to engage with consumers and amplify traditional media.
Rick Mulia, Chief Advertising & Sales Officer, Wego

Rick is a 15 year-plus veteran of the online advertising industry. He has held various product & sales roles in tech companies such as XM Asia, Yahoo! & Microsoft around the APAC region. In April 2013 Rick joined Wego, Asia's leading travel metasearch engine to head up their Media and Advertising Solutions business. A key part of his role is to evangelise and help develop the Ad Technology and Programmatic Ad ecosystems in APAC and emerging markets.
Jay Stevens, General Manager, Rubicon Project

Charged with overseeing the international expansion efforts for the Rubicon Project, Jay brings more than ten years of interactive marketing and international business experience to his position. Before joining Rubicon in May of 2009, Jay served as the SVP of Audience at MySpace. He was the social network's first hire outside of the US and oversaw operations for 12 of their European territories during the first two years of his tenure with the company. Prior to joining MySpace in February of 2006, Jay served as the director of International for Silverpop, the leading email marketing software and services provider and greenfielded their business into the UK.  He previously was a member of the founding team and served as the director of marketing for Radical Communication, where he drove the company's day to day marketing operations. Jay began his career in interactive media in 1998 directing the digital marketing practice for AlexanderOgilvy Public Relations, managing the DoubleClick and RelevantKnowlege accounts for the leading technology marketing communications firm. Jay has most been recognized by the Evening Standard as one of the 1000 most influential Londoners, by Revolution Magazine as the 5th most influential person in digital media in the UK and by Advertising Age as one of the top 20 interactive marketers of the year in the United States
Stuart Spiteri, MD APAC, Krux

Prior to joining Stuart Spiteri was CEO of Brandscreen, a Sydney, Australia-based real-time media trading tech start-up. Previously, he was COO of News Digital Media, the online division of News Corporation's Australian subsidiary News Limited. He spent several years at Google as Head of Platforms, APAC, responsible for Doubleclick, AdExchange, Invite Media as well as Google's buy-side platform technology suite and agency solutions. Prior to that, Stuart spent eight years as managing director, Asia-Pacific, for Akamai Technologies, building the business from a standing start in 2003 to operations in nine countries. Before joining Akamai, he was a member of the founding management team of chinadotcom, the largest Internet company in Asia in 1999, where he was responsible for the 24/7 Media Asia businesses -- the first ad network and media-rep in Asia-Pacific operating under license from 24/7 Media Inc. Additionally, his responsibilities included the broader precision marketing businesses of chinadotcom encompassing offline direct marketing operations and online technology platforms with operations in 10 markets.
Rahul Vasudev, Head of Digital, Asia Pacific, Mediacom

Rahul has been working in the digital space since the early dot com days of 2001, both on the client side as well as in agency roles. Over the past 8 years, Rahul has been the pioneer in digital media for MediaCom. Having managed some of the largest accounts like Nokia and Proctor & Gamble, Rahul currently heads up the overall digital business for MediaCom across APAC. Prior to joining MediaCom Singapore in 2006, Rahul was helping setup an ecommerce venture for India's largest retail company, Pantaloons/FutureGroup. He is one of the most awarded digital practitioners in the region, having won a multitude of awards for his work on Nokia. Most recently he has been named Media Person of the Year, 2012 and as one of the 40 under 40 in Asia Pacific by Campaign.
Krishan Patel, Amobee

Krishan has over 10 years of digital media experience across the Agency, Publisher, Technology and Ad-network space. He started his digital career in 2004 as part of the newly formed publisher team at Mediabrokers and soon became Head of Publisher Account Management, managing supply relationships and publisher operations for the UK business. He worked alongside the senior leadership group to commercialize new product offerings and increase revenue efficiency across the business. In 2008 and after gaining substantial industry and commercial experience with roles at Media Initiatives Group and Phorm, Krishan helped to launch the Exchange Lab in the UK inspired by what he saw as the most effective route to market for advertisers and agencies through automated trading (RTB) and cutting edge technology. Krishan built the operations and technology function and utilised his commercial experience to increase revenue through the introduction and launch of new products. In 2011 he joined GroupM to build out the UK programmatic strategy for GroupM Marketplace before launching Xaxis in the UK as part of the UK management team. He then progressed to a role within GroupM UK, as part of the Interaction management team, responsible for media, trading and inventory strategy across VOD, display and mobile. In his current role, Krishan has relocated to Singapore and is VP, Strategy and Business Development for Amobee.
Kiran Raghavan, Head of PMD Market Development, Facebook

As Head of market development for the Facebook Preferred Marketing Developer Program, Kiran and his team focus on strategy and execution of the program across APAC. Localization of the program across diverse markets and building out a local ecosystem are critical for success as result. The team provides deep product insight and ongoing consultative support to clients and agencies, to ensure the products and services of all PMDs are deployed to their maximum potential. Kiran has over 14 years of experience with 11 in the technology risk management industry and over 3 years in the digital media industry and has served in mid-tier to senior sales, encompassing consulting, business development and partnerships.  Over the years, he has built domain knowledge in partner management and value creation selling, with subject matter expertise in information protection and fraud reduction, digital media and performance marketing.
Marc Gosschalk, Partner Marketing Manager EMEA, AdTruth


Marc has a broad perspective of the challenges involved in better understanding and connecting with audiences – challenges AdTruth's device recognition technology provides the foundation to solve. He joins AdTruth (now part of Experian) to head up their marketing efforts in EMEA, with a focus on helping partners to build success stories and collaborate together. His understanding of audience measurement techniques and uses was bred at comScore, where he spent 4 years as a Senior Analyst and took responsibility for the management of their online video audience measurement product, Video Metrix. He led Video Metrix to recognition as the UK's official measurement currency for online video by UKOM, before joining leading mobile agency Somo as Senior Insights Manager, responsible for driving their core value of 'leading with knowledge' globally. His experience also includes a year in Paris, where he worked with Ipsos as an advertising effectiveness analyst.
Rosemary Lising, Regional Managing Director, Search & Performance, iProspect

Rosemary Lising is the Regional Managing Director, Search and Performance Marketing for iProspect and focuses on key global clients such as General Motors. Ms. Lising has been a leading digital expert since the early days of this field and has over 15 years of experience in Digital Marketing. Prior to joining iProspect, Ms. Lising was the Managing Director of GroupM Search where she was responsible for developing and growing the search business practice across Asia Pacific. This included business planning and operations, business development, agency integration and training development. Before joining GroupM Ms. Lising established the Online Media & Search practice for Blue Interactive Marketing – now a WPP company, Possible. At the time, she expanded the company's business offering by developing Digital Media & Search discipline. Key global and Asia-wide clients included: Hewlett Packard, eBay, Lufthansa, BEA, and Polycom. Prior to Blue Interactive Marketing she was as General Manager of the DoubleClick Media in South East Asia launching the Singapore office and satellite operations in South East Asia. Recognised as a Digital and Search Marketing industry leader, Rosemary speaks at industry conferences and produces globally recognised digital best practices in marketing. Her career started as a strategic media planner for notable agencies including Foote Cone Belding, Zenith Media and Ogilvy & Mather.
Carlo Bertozzi, CEO, Longtail

Carlo began his digital career in London in 1996 and worked through the dotcom boom as head of media services for a major portal. This perspective, and 18 years of digital experience, has been invaluable in the current phase of digital industry growth. He founded Longtail, his own digital agency, in Australia in 2007, and pioneered a fusion of data and creative that subsequently spawned Australia's first regional ITD in 2011. Operating in Perth and Sydney Longtail has proven programmatic can be leveraged effectively in markets both large and small, working across a range of industries including education, gaming, utilities and government.